About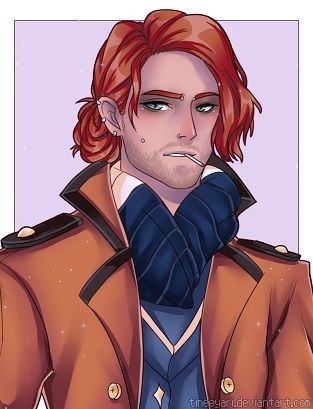 Profile Art Created by Me (

Link

)
Original Character Information
OC Concept l
OC Concept ll
Full name:
Nicholas Benjamin McAllistor
Species:
Human(ish?)
Age:
32
Birthdate:
05/08/84
Born:
Boston, MA
Eye color:
Grey/Green
Hair:
Light brown,thick, naturally wavy, passed shoulders in length, always in a low-bun or left unkept and slicked back the best that he can.
Physical Appearance:
Medium build, slender waist, always has a five-o'clock shadow, pearly white teeth, high-cheekbones, squared jaw, narrow eyes with forever dark circles, upper lip has a plump cupid's bow-- thin at the corners with a slightly plump bottom lip, straight-bridge nose with a slightly squared nostril.
Attire:
Mainly wears earthy tones of blues, browns, greens; but also prefers neutrals. Never wears anything too bright. Always dressed in a business-casual fashion. Always has on a watch. If he is working, his sleeves are rolled up most of the time.
Piercings:
Left ear-- Three in the cartilidge, two in the lobe. Right ear-- Three along the cartilidge. Left nostril hoop. Dimple piercings. Pierced tongue. Left eyebrow with side-by-side bars. Usually wears silver, or stainless steel.
Tattoos:
Covered. Full legs, chest, back, and arms. Each of them having a different meaning. Left arm, Edgar Allen Poe theme sleeve. Right arm, Cephalopod theme sleeve. Chest, Mix between roses with thorns, an antique clock over his heart with the hands of the clock on 6o'clock. Abdomen, the thorns of the roses drop down and tangle with shredded/decaying roses, and a single skeleton key somewhere in the tangle of thorns. Each leg is a mix of different designs that tell famous children's stories: Red-riding hood, Humpty-Dumpty, Alice in Wonderland, Peter Pan, Goldilocks and the Three Bears, The Gingerbread man, Little Miss Muffet, etc... Back, covered on one side if demon wings and the other side is angel wings. Chains wrapped around the demon wings, and ribbon wrapped around the angel wings, behind the wings is a backdrop of celtic tribal knots.
Degrees:
Master's in Psychology, Bachelor's Degree in Food Business Management, Bachelor's Degree in Applied Food Studies, and Bachelor's Degree in Culinary Science.
Licenses:
Cocktail Mixing/Bartending, License to Teach/Apprenticeship (Culinary).
Occupation:
Bartender.
Talents:
Can play any string instrument--as well as the piano, Painting, Sketching, Cooking, Conversationalist, Magic Tricks.
Quirks:
Will always wear long pants and shirts, due to his tattoos, no matter the weather. Either has a cigarette, toothpick or gum in his mouth. Uses the same musk cologne every day. Will only eat gormet foods. Will only wear designer clothing/accessories. Hands heavily calloused from obsessively washing his hands. Keeps nails short and cleaned.
Diagnosed:
High-Functioning Sociopath, Mild Obsessive-Compulsive Disorder
Personality:
INTJ - Introvert(25%), Intuitive(41%), Thinking(91%), Judging(31%).
Likes:
Books, Conspiracy theories, Art, Fitness, Cooking, Liqour, Magic Tricks, Shopping, Animals, Writing, Cigarettes, Cigars, Theoretical Conversations, Listening to Problems, Offering Advice, Sleeping, Piercings, Tattoos, Music (I'm sure more will be added)
Dislikes:
Cramped Spaces, Uneven-ness, Odd Numbers, Unkept Appearances, High-Pitched Voices, Pompous People, Arrogance, Ignorance, Illiteracy, Rushed Work, Video Games, Opinionative People, Oblivious People, Rudeness, (more to add sooner or later)
_____________________________________________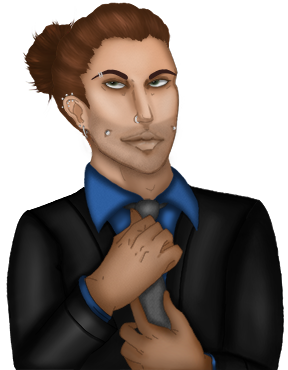 ↫
This art you see was done by me.
Like it? You can commission some.
Just shoot me a PM.
Here's some samples of my previous art.
✖
✖
✖
✖
✖
✖
_________________
Want to get to know me? Then talk to me. Simple as that.
But I'll put a short-and-sweet intro to who I am.
To... You know... Break the ice.
I'm
American
, born and raised.
Yes, I am a
guy
.
I am
bisexual
.
Also in a
committed
relationship. Take the hint.
I am
thirty
years old.
I work for a living so I am hardly on Gaia.
I recently deleted everyone from my friends list since most of them were inactive.... So let's get to rebuilding!
I love to Write and Roleplay. 1on1 is more my choice, but we'll see?
If you want to roleplay romance crap, that's fine; but it's my choice how it goes and if you get too involved.... Then it's over and done with. Roleplay sex and love is just as qualified for cheating.
So don't come to me with it.
Had seen enough drama with that in my days. I don't want any part of it.
I don't do combat roleplays, or that deathmatch bullshit. So ******** off with that crap.
Thanks for reading.
Here's more art.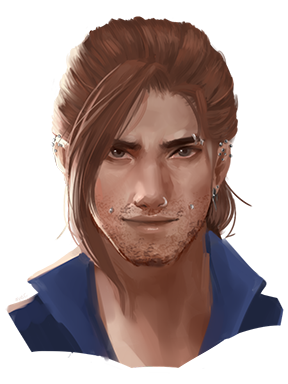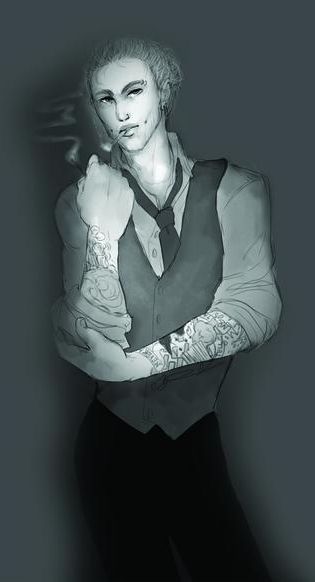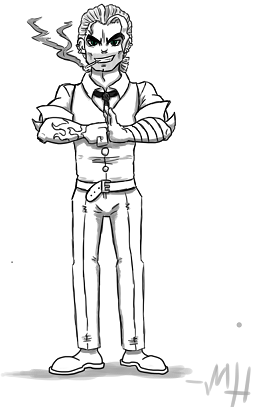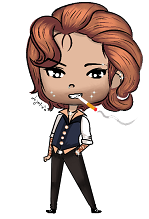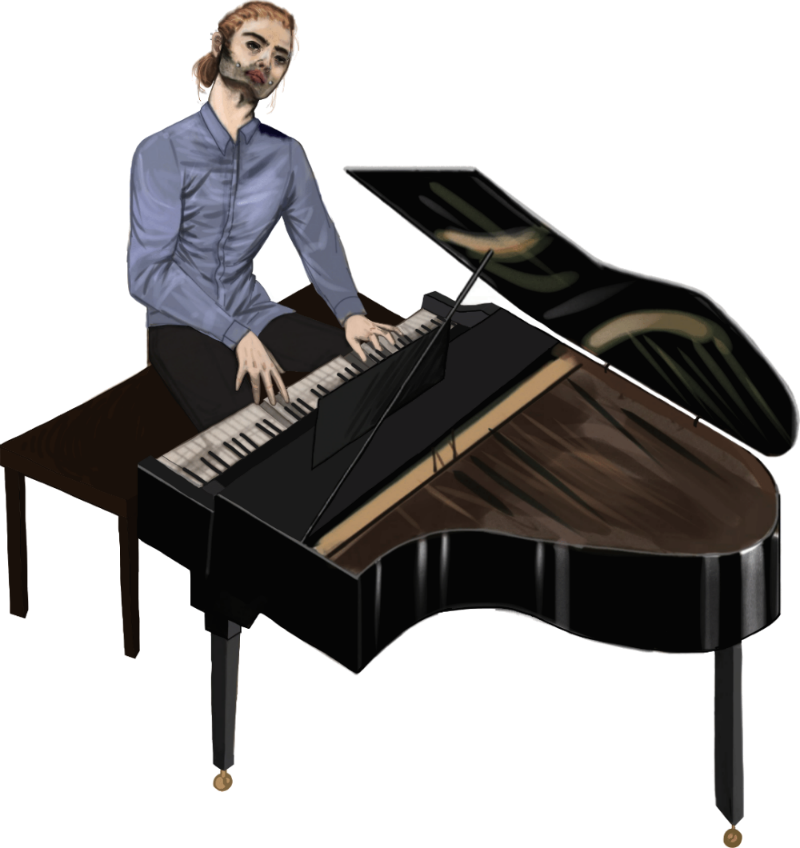 Multimedia
Signature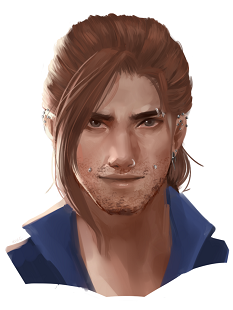 Sig piece done by ufufuuf
Bartender OC
Shaken or stirred?
Make me art!
Click This