About


GIF CRAZY. Me.


Me? I'm nobody. You? Who cares who you are? The only thing that really matters is we exist. For what purpose, what reason, are we here? That's one question that can't be answered, but I can tell you this, if I can't get an answer I'll make one. I'm here because I want to be, I exist because I feel like it. That's my answer, now, make yours




I am Valentinez Alkalinelia Xifax Sicidabohertz Gumbigobillo Blue Stradivari Talentrent Pierre Andri Charton-Haymoss Ivanovicci Baldeus George Doitzel Kaiser. Don't hesitate to call.






HUMANKIND CANNOT GAIN ANYTHING WITHOUT FIRST GIVING SOMETHING IN RETURN. TO OBTAIN, SOMETHING OF EQUAL VALUE MUST BE LOST. THAT IS ALCHEMY'S FIRST LAW OF EQUIVALENT EXCHANGE.




The decision of who should and who should not live was never and never will be yours to make!



All of us are either users, or tools...or both.


Myspace: www.myspace.com/niato_usume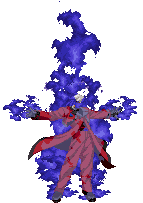 Journal
The Daily Blah
Blah
Multimedia