O HAI! emotion_yatta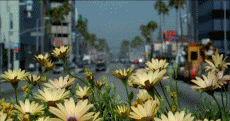 I go by the name Nikki, but my nickname is Ni².
Formerly known as

rainbowZ0MB13

.
I've had this account since '07, but have been a member since '05.
I have an amazing boyfriend who I live with.
We have a hamster named Little Dude (I'm obsessed with him).
I have 6 tattoos, one being a mustache on my finger.
I'm an art school drop out, trying to make it.



I like music: deadmau5, alex clare, maroon 5, gotye, red hot chilli peppers, tool, apc, the flaming lips, lil wayne, drake, sublime, incubus, 311, counting crows, fun, ace of base, seether

I'M A JOKER, I'M A SMOKER, I'M A MIDNIGHT TOKER.
emotion_awesome ...IN-BREAD!
I SOMETIMES GET IN MOODS TO DO AV. ART.
||
PM ME IF INTERESTED.