About
Okaii...
guys...
yooh noe, seriously...
Don't piss meeh off.
Read my journal.
Be a cool person.
Okaii?
Got it?
Get it?
Good.
Anyways...
I'm completely obssessed with getting gold on here.
If I talk tooh much about it...tell meeh.
Be honest.
I like honesty.
Although I'm a pathelogical liar myself.
>:]
We can't all be perfect angels darling.
So Basically,


Mi name's Nessa [[big surprise there.]]
My best friends are Belinda, Lauren, Kalena, Kaylani, Lizzie, Natasha, Kim, Katie, Catie, Melanie...etc.
Those of you who go to my school nd know them..
YOOH ARE

SO

SUPER AWESOME!!!
teehee



To be continued...
P.S. I love drama.
P.P.S. I hate choo.
My avatar will eventually [[a.k.a. in a million years]] look like this: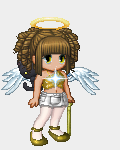 Also, this picture is one of my submitted pieces of artwork for the arena. Okaii, it's kinda big...:S...but I like it. && YOOH NOE YOOH LiKE iT!

Yooh better

.
Friends
Viewing 9 of 9 friends
Journal
Nessa's Problems XD
HeLp MeEh!
I'm gonna write about stuff I need help with. I'm 13 and I have another gaia and I had no idea how to work it so I made this one. It's basically going nowhere. I need help.
Multimedia
Signature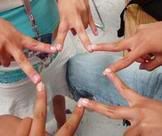 The Star of Friendship.
--Nessa<3