About

3llo,its asholay!im a gurl who likes both boys&gurls
smile
its odd but its true.im in a relationship with my boi,sicano!if you mess with mi u going to
get ur a** browsed.i go to tae kwon do im so close to black belt!im so fun to be around with.i love bows to wear!i love to dance and yell.
im the one in the purple glasses

Total Value: 198,194 Gold, 12,500 Tickets
[Item Information]
Item List:
White Pleated Tennis Skirt
Courted Ruff
Dashing Gentleman Silver And Black Cane
Blue Nosey Face Tattoo
Neutral Starter Rocker Girl Flats
Blue Middle School Skirt
Suspenders
Captain Ara's Nestegg
Midnight Black Sweet Lace Alice Bow
Black Leather Belt
Heart Eye Patch
Blue Wool Top
Blue Fold-over Socks
(__/)
( '.' ) Copy and paste Bunny
('')_('') on ur info to help him gain
world domination.
╔═╦══╦═╗ Put this on your
║╩╣║║║║║ profile if you support
╚═╩╩╩╩═╝ Emos
╔╦╦╦╦═╗Put this on your page
║╩║║║╔╗if you give free hugs
╚╩╩═╩═╝

My besties buddies from the rogers!♥I miss each&one of them.They don't even go to my school .The rogers klosed last year &luv you guys!♥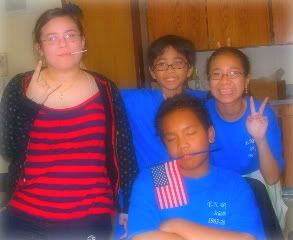 my doggies
smokey or cookie(left)
Lola(dog on the right)
Friends
Viewing 12 of 34 friends
Journal
its my life!
hihi its (name of gaia) im a tipical girl shy, fun ,and dancful my favorite color is purple. my favorite animal is a dog also,i hav one to!!!! my favorite type of books are manga,chapter books,and expozory text. my favorite bugs are ladybugs,m
Multimedia
Signature


omg!!!

dancing gir!!!!
ipod gir lol

GO GO GO GIR!!!!