About
ZOMG Clan Picture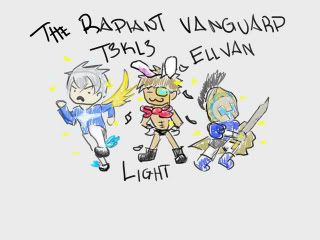 D.A. Account
~ symbioticXsoul.deviantart.com ~
I can't say much about myself, mostly since I do not know what would it be of the interest of any of you, save for the fact I've been trying lately to achieve such impossible tasks such as getting a nightmare scarf and such, but out form it I am just another person in this world who had by any chance found this place and grew a like to it, currently trying to achieve the title of "Lit RPer" it's actually hard to get since I haven't found myself the time to be writing like mad, well among all the other things I like to draw and playing videogames, most people would classify
myself as geek or something related to it, not pretty sure if nerd since most people can outsmart me, but oh well, I guess I typed a descent amount of sentences and words to get any of you a time to read, I hope you've enjoyed the mediocrity of my typing and so as my horrid grammar.
Currently seeking for a way to remove the artist block from my head.
Peace up.
Ellvan Von Adler.
The man that raised me as a musician is now rocking in the heavens
Jimmy 11/19/2010
Beloved cousin and friend
You've taught me well my friend, now its up to me to Rock my world my own way!
We had Joy and fun, I hope we meet again in the after life.
I know I'm hurt now and that I feel like crap.
somehow I cant help but smile at the sky.
Thinking about the good times, trying to let go of my grief.
Fighting for my freedom from this pain, I can only reppeat on my mind.
"... until we meet again"

-Uncle Louie 10/15/10
Thanks for the memories, I hope we meet again.