About
UHM...I UH...well 83 i love pandora hearts...yea...
well im 14 and uh..why is it so hard for me to right about my self?? D8
well i like to draw anime...mostly Pandora hearts xxD those who know me through DA should know i draw lot of PH fan art xD
whee
what?
i can't help my self xxD
4laugh
well...i love random people xxD
3nodding
i think thats it...yea...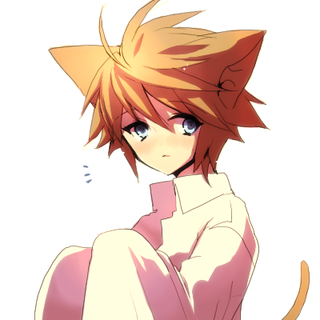 I just adopted a Neko!
Name: kitty Sora <3
Likes: owo....coughcoughRIKUcoughcough
Doesn't Like: bad tasting sweets xD
Owner: owo~~ meeee
You can adopt one too!
Adopt me!