The boring stuff I do in my boring life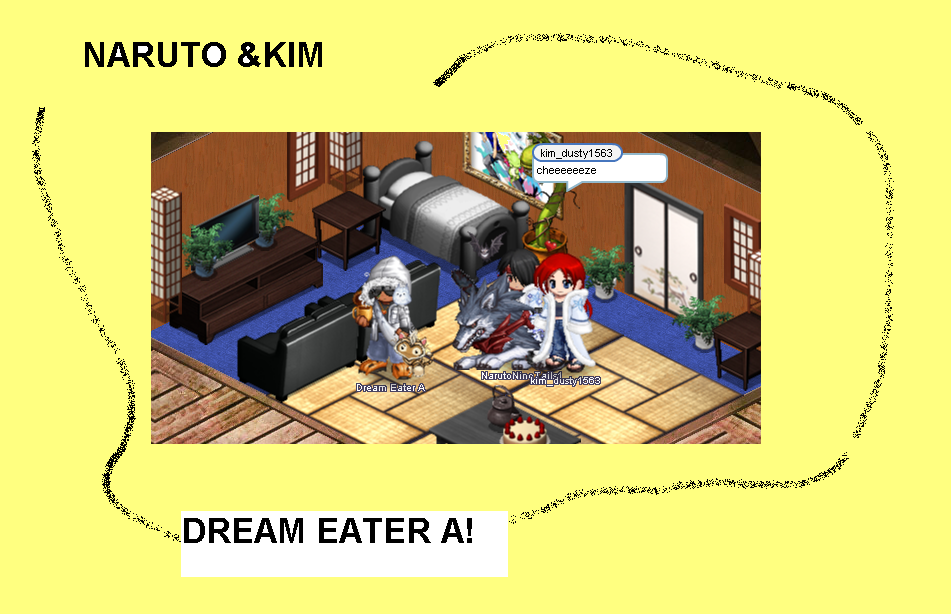 Sup the who r reading this r probably my friends on gaia or someone has nothing to do and check my boring profile.
the things i like r at the bottom left C-O-R-N-E-R.
( Im saying it like this for the stupid people ).
i dont have alot of comments because theres over 400 with the name naruto in it.
I play MMORPG games if u want to know wat games i play send a private message.
and this is my signature:
´´´´´´´´´´´´´´´´´¶¶¶¶¶ø´´´´´´´´´´´´´¢¶¶¶¶¶7´´´´´´´´´´´´´´´´
´´´´´´´´´´´´´´7¶¶¶´´´´´´´´´´´´´´´´´´´´´´´¶¶¶ø´´´´´´´´´´´´´´
´´´´´´´´´´´´´´¶¶¶´´´´´´´´´´´´´´´´´´´´´´´´´´´¢¶¶´´´´´´´´´´´´´
´´´´´´´´´´´´¶¶´´´´´´´´´´´´´´´´´´´´´´´´´´´´´´´¶¶´´´´´´´´´´´´
´´´´´´´´´´´¶¶´´´´´´´´´´´´´´´´´´´´´´´´´´´´´´´´´¶¶´´´´´´´´´´´
´´´´´´´´´´¶¶´´´´´´´´´´´´´´´´´´´´´´´´´´´´´´´´´´´´¶¶´´´´´´´´´´
´´´´´´´´´´¶¶´1¶1´´´´´´´´´´´´´´´´´´´´´´´´´´´´¶¶´¶¶´´´´´´´´´´
´´´´´´´´´´¶o´¶¶´´´´´´´´´´´´´´´´´´´´´´´´´´´¶¶´´¶´´´´´´´´´´
´´´´´´´´´´¶o´¶¶´´´´´´´´´´´´´´´´´´´´´´´´´´´´´¶¶´´¶´´´´´´´´´´
´´´´´´´´´´¶¶´´¶¶´´´´´´´´´´´´´´´´´´´´´´´´´´´´¶ø´7¶´´´´´´´´´´
´´´´´´´´´´¢¶´´¶¶´´´´´´´´´´´´´´´´´´´´´´´´´´´¶¶´´¶¶´´´´´´´´´´
´´´´´´´´´´´¶¶´o¶´´´1¢ø¶¶¶¶1´´´´´´¶¶¶¶ø¢1´´´¶¶´¶¶´´´´´´´´´´´
´´´´´´´´´´´´¶¶o¶´$¶¶¶¶¶¶¶¶¶´´´´´¶¶¶¶¶¶¶¶¶¶´¶¶ø¶7´´´´´´´´´´´
´´´´´´´´´´´´´¶¶¶´¶¶¶¶¶¶¶¶¶¶´´´´´¶¶¶¶¶¶¶¶¶¶´¶¶¶´´´´´´´´´´´´´
´´´´¶¶ø´´´´´´´¶ø´´¶¶¶¶¶¶¶¶´´´´´´´¶¶¶¶¶¶¶¶o´´¶7´´´´´´ø¶¶$´´´
´´´¶¶7¶¶´´´´´1¶´´´ø¶¶¶¶¶¶´´´7´7´´´o¶¶¶¶¶¶´´´¶¶´´´´´¶¶1¢¶7´´
´´7¶´´´¶¶´´´´1¶´´´´´oøø´´´´¶¶7¶¶´´´´oøo´´´´´¶$´´´´¶¶´´´¶$´´
´o¶¶´´´´¶¶¶¶´´¶¶´´´´´´´´´´¶¶¶´¶¶¶´´´´´´´´´´$¶´´¶¶¶¶´´´´¶¶ø´
¶¶´´´´´´´´´¶¶¶¶¶¶¶o´´´´´´´¶¶¶´¶¶¶´´´´´´´7¶¶¶¶¶¶¶1´´´´´´´´¶¶
¶¶¶¶¶¶¶¶1´´´´´o¶¶¶¶¶¶¶´´´´¶¶¶´¶¶¶´´´´$¶¶¶¶¶¶o´´´´´´¶¶¶¶¶¶¶¶
´´oøø1´¶¶¶¶¶´´´´´´¶1¶ø¶´´´´1´´´´´´´´¶¶¶´¶o´´´´´¶¶¶¶¶1´øøø´´
´´´´´´´´´´7¶¶¶¶ø´´¶ø¶´¶¶´´´´´´´´´´´ø¶´¶1¶´´o¶¶¶¶o´´´´´´´´´´
´´´´´´´´´´´´´´ø¶¶¶¶¶´¶´´¶$¶¶¶¶¶¶¶¶¶´ø1´¶¶¶¶¶$´´´´´´´´´´´´´´
´´´´´´´´´´´´´´´´´´¶¶´¶´$¶´¶ø´¶´¶ø7¶oø¶´¶¶´´´´´´´´´´´´´´´´´´
´´´´´´´´´´´´´´´´¶¶¶¶´ø¶´¶´¶¶´¶´¶ø´¶´¶¶´¶¶¶¶o´´´´´´´´´´´´´´´
´´´´´´´´´´´´o¶¶¶¶´1¶´´´o¶¶¶¶ø¶o¶¶¶¶ø´´´¶ø´$¶¶¶¶´´´´´´´´´´´´
´´´´¶¶¶¶¶¶¶¶¶o´´´´´¶¶´´´´´´´´´´´´´´´´´¶¶´´´´´´¶¶¶¶¶¶¶¶¶´´´´
´´´¶¶´´´´´´´´´´´¶¶¶¶¶¶¶´´´´´´´´´´´´´¶¶¶ø¶¶¶o´´´´´´´´´´¶¶´´´
´´´´¶¶¶´´´´´1¶¶¶¶´´´´´¶¶¶¶¶¶¶¶¶¶¶¶¶¶¶´´´´´¶¶¶¶ø´´´´´¶¶¶´´´´
´´´´´´¶¶´´´¶¶¢´´´´´´´´´´´7$¶¶¶¶¶¶7´´´´´´´´´´´7¶¶´´´¶¶´´´´´´
´´´´´´¢¶´´¶¶´´´´´´´´´´´´´´´´´´´´´´´´´´´´´´´´´´´¶¶´´¶¶´´´´´´
´´´´´´´¶¶¶ø´´´´´´´´´´´´´´´´´´´´´´´´´´´´´´´´´´´´´¢¶¶¶´´´´´´