About
♫Boy: I know ..=( ♪
♫Girl: What's wrong?♪
♫Boy: I like this girl so much ....♪
♫Girl: Talk to her♪
♫Boy: I don't know. She won't ever like me .....♪
♫Girl: Don't say that. You're amazing.♪
♫Boy: I just want her to know how I feel.♪
♫Girl: Then tell her.♪
♫Boy: She won't like me....♪
♫Girl: How do you know that?♪
♫Boy: I can just tell....♪
♫Girl: Well just tell her.♪
♫Boy: What should I say♪
♫Girl: Tell her how much you like her♪
♫Boy: I tell her that daily♪
♫Girl: what do you mean?♪
♫Boy: I'm always with her. I love her.♪
♫Girl: I know how you feel.. I have the same problem. But he'll never like me♪
♫Boy: Wait. Who do you like?♪
♫Girl: Oh some boy♪
♫Boy: Oh... she won't like me either.♪
♫Girl: She does♪
♫Boy: How do you know..♪
♫Girl: Because, who wouldn't like you?♪
♫Boy: You♪
♫Girl: You're wrong, I love you...♪
♫Boy: I love you too.♪
♫Girl: So are you going to talk to her?♪
♫Boy : I just did...♪
Relationship:None (I'm UGLY that's why and most guys at my school are shallow)
Age:NONE OF UR BUSINESS!
Crush: no one xD
Hates:
mean people
people who r mean to me
people r just plan bitches and don't even know it
poeple who r just rude etc.
Likes:
friends
my siblings
school (because of my friends)
music
my violin
fun projects
etc.
Is scared of:
Heavy thunder storms
my violin breaking
music leaving my life
not be able to see my friends
etc.
anyone want some stars?
biggrin
I made them myself xD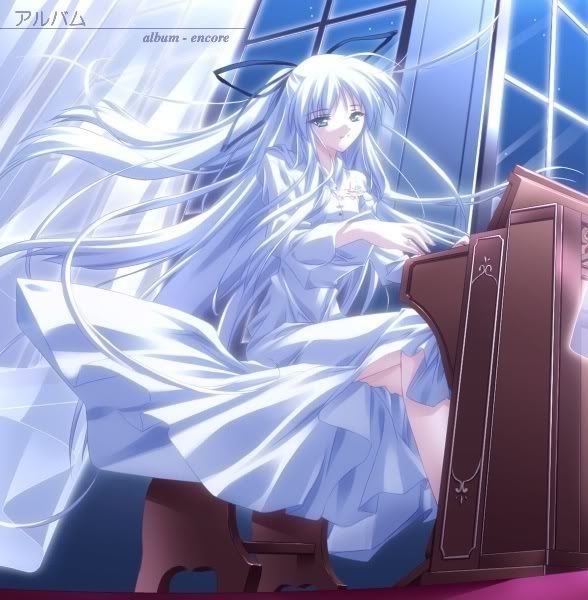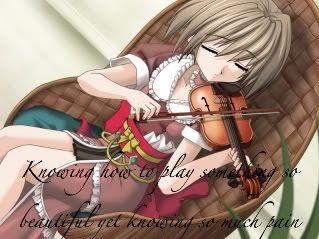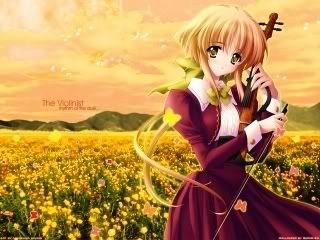 Friends
Viewing 12 of 147 friends
Multimedia
Signature

behind the dark clouds the sun is always shining