About


100 Questions
1. Name: Jade
2.Nicknames: Sno, SnoBall,SnoFlake,Whity
3. Birthday: October 30th, 1994
4. Place of Birth: Hospital
5. Zodiac Sign: um...
6. Male or Female: female
7. Grade: 8-ish
8. Schools you went to: CLASSIFIED
9. Occupation: Student
10. Residence: Home
11. Screen Name: Ms Sno
___Your Appearances___
RP
Real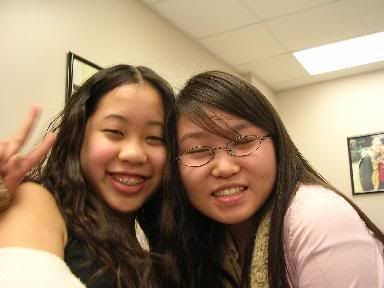 (I am left and 'Tor is Right
<3)
12. Hair Color: Brown
13. Hair Length: medium
14. Eye color: Brown
15. Best Feature: eyes when i have makeup on
16. height: 5'3
17. Braces?: nope
18. Glasses?:contacts!! ok?? geez im not that big of a dork but yeah... lol
19. Piercing: ears, nose... not any more though
20. Tattoos: none
21. Righty or Lefty: bothy
___Your 'Firsts'___
22. First best friend: Victoria
23. First Award: hmmm 1st place track and field
24. First Sport You Joined: dont know
25. First Pet: a dog names sasha
26. First Real Vacation: Florida like...2001
27. First Concert: None
28. First Love: Lane (blush)
___ Favorites___
29. Movie: the nightmare before christmas
30. TV Show: miami ink i like that one guy on there
31. Color: Peach
32. Rapper: does fred dirst count?? jokes lol too ugly
33. Band: right now... Nekromantix or My Chemical Romance
34. Song: Lithium - Evanescence (just cuz i sing it good)
35. Friend: right now its Jennelle and Jewell
36. Candy: dinosours
38. Restaurant: home
39. Favorite brand to wear: 725!!! jokes i dont know.... let me check all my clothes
40. Store: west 49errrrrrrr
41. School Subject:
42. Animal: hmmm none right now
43. Book: harry potter!!!!!!!!!!
44. Magazine: im not even sure on that one
45. Shoes: my converse ALLSTARS!!
___Currently___
46. Feeling: Happy and Bored
48. Have a crush: Nope
49. Eating: Sanwich (PBJ)
50. Drinking: purple juice
51. Typing: away
52. Online?: May be
ninja
53. Listening To: lithium - evanescence
54. Thinking About: School,Gaia,Next Trip
55. Wanting To: Freak out (lol
whee
)
56. Watching: Screen
57. Wearing: Tank top,skirt,boots,head band,bracelets
__________Future__________
58. Want Kids?:Yea
59. Want to be Married: Yea
60. Careers in Mind: Carpenter,Trades,Police
61. Where do you want to live?: Canada,or another State
62. Car: "Bug"
__Which is Better With The Opposite Sex__
63. Hair color: Black
64. Hair length: short
65. Eye color: red
66. Measurements: taller then me
67. Cute or Sexy: SMEXY
68. Lips or Eyes: Eyes
69. Hugs or Kisses: Kisses,and Hugs
70. Short or Tall: Tall
71. Easygoing or serious: Both (I like a challange)
72. Romantic or Spontaneous: Romantic
74. Sensitive or Loud: Kinda both
75. Hook-up or Relationship: Relationship
77. Trouble Maker or Hesitant One: Lol Both
___Have you ever______
78. Kissed a Stranger: No
79. Had Alcohol: ew no
80. Smoked: no
81. Ran Away From Home: once
82. Broken a bone: yea
83. Got an X-ray: nope
84. Got arrested: NO
85. Broken Someones Heart: Not that I know
86. Broke Up With Someone: No
87. Cried When Someone Died: Yea
88. Cried At School: Yea...
___Do You Believe In___
89. God:well yea and no
90. Miracles: Yea
91. Love At First sight:
3nodding
92. Ghosts: Yea
93. Aliens: Lol << >>
94. Soul Mates:
95. Heaven: Yea
96. Hell: Yea
98. Kissing on The First Date: No
99. Horoscopes: I do
___Answer Truthfully___
100. Is there someone you want but you know you can't have?: I am very shamed to say this but yea.. << >>
I think that covers the basics so leave me a comment or PM me whenever you can <33
ta ta for now
Journal
Snos words
Come in
<3
Multimedia
Signature

Please Vote for me in the Arena
(
Click
)