About
This is Shosei and I. ouo
R.I.P. Lola...
We will miss you dearly.
I regret not being able to say my goodbyes to you...I had faith that you would make it out of that wretched, cold, hard hospital bed and home in hopes of seeing some sort of happiness in the eyes of the people who grew up with you...
Nothing will ever be the same now that you're gone...
And though I never visited you that often, I regret it now...I feel like I do not have the right to say I know you, nor the right to say you were close to me...but I do know that it will be hard knowing that my Grandma will continue to cry even more than she has...my uncle will forever be in depression knowing you meant EVERYTHING to him...
And now that you're gone, who will make us all smile again? Sometimes I wonder if there is a God...and wonder if he loves us so much, that he takes away the ones we love and make us suffer?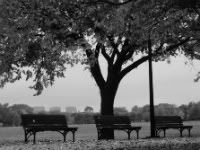 [ x ]
[ x ]
[ x ]
[ x ]
[ x ][/********][ x ]
[ x ]
[ x ]
[ x ]
[I love this one it's my favorite.]
[Our latest avi art. THIS IS ******** INCREDIBLE!]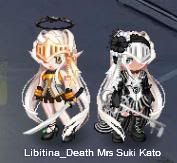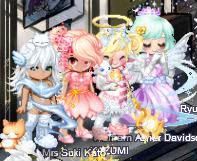 Hey guys, it's Suki Kato here. This is my new account.
WhatEVER you do, do NOT go to coolpresets.com. Yes they have nice layouts, but you cannot remove them. I've tried, and it's very difficult.
So yeah...Comment, PM, Add, whatever. Just be nice, and things between us will go nice and smoothly.
wink