About
Hey everybody! It's me, Elana!
I've been out for who knows how long. But I'm back!
yum_puddi
So here's the jist you gotta know about me.
I'm getting younger every May 30th,
My favorite color is blue.
My favorite fruits are
yum_strawberry
s
And I'm carefree and always down for a chat, or even a cup of
yum_tea
!
And in case you wanted to go ahead and become friends with me, go for it! Just let me know where you came from. c:
Friends
Viewing 12 of 44 friends
Signature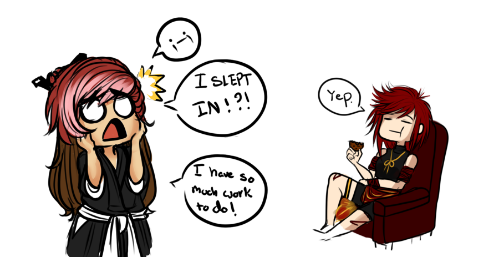 Mai's bad habit...
Sayuri hasn't much to say...
Quote me for a faster response!