About




Welcome to my profile children from the dark.
Wander in to the empty looking shop and look around, maybe you will find a little creature to adopt, or will it find you?

October the first 07 I opened a shop, having little knowledge that it would attract a few people who I conceder to be the nicest in Gaia. My shop was intended to be open until Halloween. But I had no idea how well it would do, so it will be more permanent or lasting a few moths more at the very lest.
Please take a look, I sell pets for a cheep price and have sold over 100 already.

If you like my profile, Pm and you can get a free profile the same as this one.
Thank you and Happy Halloween.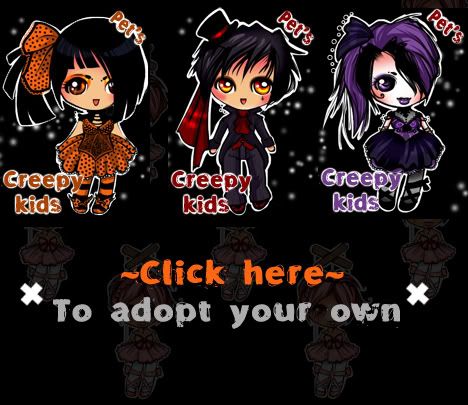 Friends
Viewing 12 of 31 friends
Journal
+Toy Box+
Multimedia