MistressLynn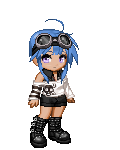 About
/
year of the horse
/
capricorn
/
I'm Engaged since 10/28/2018
/
live at Alaska
Likes:
Video games, manga, anime, Draw, cook and bake, free avi arts please make me avi arts, listen to music
this man here is mine. after all those 9 years being together. how luck to have you in my life. I'm so grateful to found such a loving, caring and so thoughtful men to have in my life. I can't love anyone else but you. thank you for being their for me and not given up on me. I love you, Master Kyokii
I love you for giving your heart to me
and trusting me with your pride.
I love you for wanting me
and needing me by your side.

I love you for the emotions
I never knew I had.
I love you for making me smile
Whenever I feel sad.

I love you for the way you are
and for how you make me feel
But most of all I LOVE YOU
because I know you're mine for real.

Multimedia