Miss_Mad_Hatter87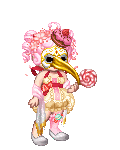 Details
Last Login

02/07/2012 6:46 pm

Total Posts

12258

Posts Per Day

2.29

Member Since

12/29/2004
Location

Pennsylvania USA

Gender

Female

Birthday

11/15/1987
---
Interests
About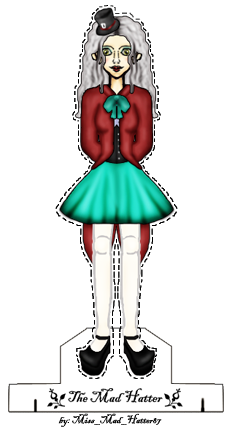 My name is melissa... I live in Pennsylvania... I am 21 years of age... I am attending a trade school in march... I plan to go into graphic arts and animation.. maybe be a web designer, freelance graphic artist or go into game design... I use to go to a college for psychology but that didn't work out so well for me. ^.^
You can check out all my art work here:
http://miss-mad-hatter87.deviantart.com/
my favorite animes/mangas:
Chobits
Sailor Moon
Loveless
The Tarot Cafe
xxxholic
Nana
A bunch of others too... im just lacking in thought to add them
TAROT READING:
I do tarot reading if you ever want or need a reading just ask...
i do them for free...
BANNERS AND PROFILES:
I can make banners for sigs or whatever for 500g
I can make custom profiles for between 1k to 5k
SCREENIES!


CURRENT QUEST AVI'S:
none
Morbid Wonderland of Paper dolls: HAVEN'T HAD TIME FOR THIS BUT, I STILL MAKE THEM ON RARE OCCASION!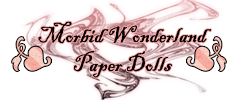 I'm also on IMVU as skygray111587
click the pic below to go to my profile on it:

random perhaps quest?: Female Squall Kingdom hearts style
Total Value: 306,284 Gold
[Item Information]
Item List:
G Blade
own
Scar of Hero
questing
Red Leather Belt
questing
Mad Scientist Rubber Boots
questing
Belted Pants
questing
Shell Collection
questing
Death Whisper
own
Black Gloves
own
Cool Starter Ninja Shirt
own
Grizzly Hoodie
own
Friends
Viewing 12 of 57 friends
Journal
My Randomness
Oye.. Not the Monkeys!
Yeah.. my randomness.. the quizzes i've done.. random babbles and chobits pics because im obsessed with chobits.. or perhaps just random anime pics because im random like that..
Multimedia