About
I'm just a regular homicidal rabbit. VOIIIIIIIIIIIIII!!!!!!!!!!
By GrimlyWoven. <3
I LOVE ART! art me?
This was done by InvertedSongOfTime, she does great work!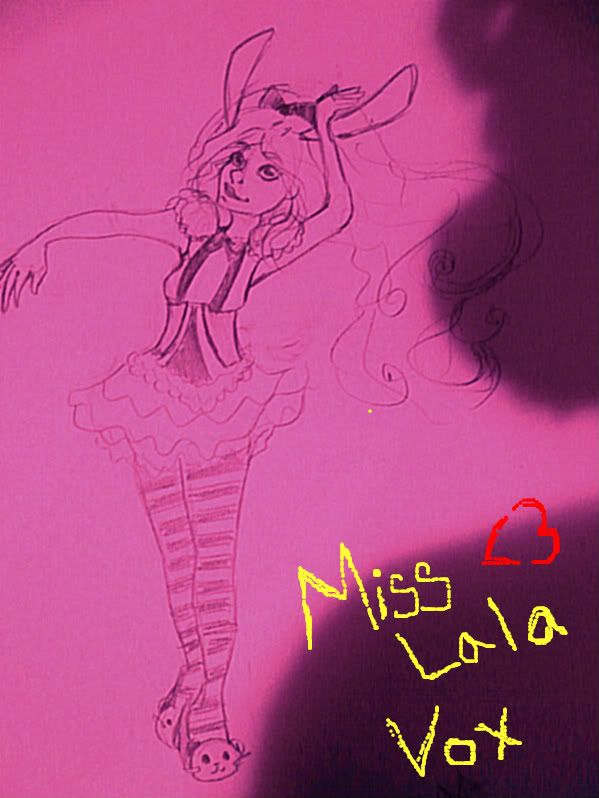 And my friend NC did this one. :'3
Dancing in my Halloween outfit. <3 Made by Captainman!
By Lily Spiral
By DJ Gabe! * 0*
Friends
Viewing 6 of 6 friends
Journal
Lala's Journal
O:
Multimedia
Signature

[Theme]
Voiiii....