About
NO

RANDOM FRIEND REQUESTS PLEASE.Thank you. Message or comment me first or something. Even if it's just one time. At least talk to me a little bit so we can BECOME FRIENDS. :]
Smores before whores. ;D
I used to be Captain Crunchh.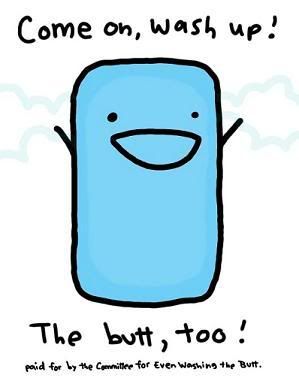 -Hello there. :]
-You can call me Noelle.
-I'm not on here that much anymore.
-I have a v****a. I'm a girl for you silly people who couldn't figure it out.
-I'm 15.
-I can tend to be quite annoying at times. I'm sorry.
-Let's be best friends. And have orgies together. ;D
I have a myspace. Will I add you? Ha. I dunno. It your awesome enough then maybe. Ask me.
Old sig yo:

I love all the crappy music you hate. <3

You'll hate my music. I have bad music taste. C:
In no particular order:
-Aesop Rock
-AIDS Wolf
-Anberlin
-Andrew Bird
-Angels And Airwaves
-The Anniversary
-A Perfect Circle
-A Place To Bury Strangers
-Arab On Radar
-Arctic Monkeys
-Armor For Sleep
-Art Brut
-Ashes Divide
-Backseat Goodbye
-Bauhaus
-Bear Hands
-Bear Vs. Shark
-Beastie Boys
-The Beatles
-Beck
-Beirut
-The Beta Band
-Big Black
-Billy Talent
-Black Sabbath
-The Blakes
-Blink-182
-Botch
-Boyz Noize
-Brighten
-Bright Eyes
-Bring Me The Horizon
-Broken Toy Airplanes
-Bury Your Dead
-Cabaret Voltaire
-Cap'n Jazz
-Captain Beefheart
-Captured! By Robots
-Carborn Leaf
-Chemlab
-Chevelle
-Chiodos
-Chrome
-The Clash
-The Color Fred
-Cowboys VS Indians!
-Creature Feature
-The Cure
-Cute Is What We Aim For
-Cut Off Your Hands
-Daft Punk
-Dälek
-Damien Rice
-Daughters
-Dave Melillo
-David Bowie
-Dead Kennedys
-The Dead Milkmen
-The Decemberists
-Del The Funkee Homosapien
-Deltron 3030
-Dev/Null
-Devo
-The Devil Wears Prada
-Die Princess Die
-Dinosaur Jr.
-The Disposable Heroes of Hiphoprisy
-Disturbed
-The Doors
-Dr. Manhattan
-Drop Dead, Gorgeous
-Einstürzende Neubauten
-Eisley
-Electric Six
-End Of Fashion
-Enter Shikari
-Envy
-Escape The Fate
-Every Time I Die
-Fake Shark-Real Zombie!
-The Fall Of Troy
-Fall Out Boy
-Fight Paris
-Flight Of The Conchords
-Foxboro Hot Tubs
-Fozy Shazam
-Franz Ferdinand
-The Fratellis
-From First To Last
-Front 242
-Front Line Assembly
-Fugazi
-Funeral For A Friend
-Gallows
-Garbage
-Gary Numan
-Gay For Johnny Depp
-Genghis Tron
-Giraffes? Giraffes!
-Glassjaw
-Godflesh
-Godhead
-Gogol Bordello
-Goodnight Nurse
-Gorillaz
-Gray Matter
-Greeley Estates
-Green Day
-The Greenhornes
-The Greenhornes
-Gwen Stefani
-Head Automica
-HeavyHeavyLowLow
-He Is Legend
-Hellogoodbye
-The Hives
-The Hold Steady
-The Horrors
-The Hottness
-The Hush Sound
-Idiot Pilot
-Iggy Pop
-Incubus
-Interpol
-(intheclear)
-Indian Summer
-I Voted For Kodos
-I Would Set Myself On Fire For You
-Lily Allen
-Jack's Mannequin
-James Hill
-Jawbreaker
-Jesu
-Johnny Cash
-Jonathan Coulton
-Josh Lasseter
-John Lennon
-Jurassic 5
-Justise
-Kate Nash
-Kay Kay And His Weathered Underground
-Keith Buckley
-Kanye West
-The Killers
-The Kinks
-Kiss Kiss
-KMFDM
-Korn
-The Last Shadow Puppets
-Leathermouth
-Lightning Bolt
-The Living End
-Lovedrug
-Lupe Fiasco
-Man Man
-Mansions
-Marianas Trench
-Marilyn Manson
-MC Chris
-MC Frontalot
-Melt Banana
-MF Doom
-Mind.In.A.Box
-Mindless Self Indulgence
-Ministry
-Mobile
-Mochipet
-Modest Mouse
-Monty Are I
-Motion City Soundtrack
-The Mountain Goats
-Murder By Death
-Muse
-Music Trolls biggrin DD YEY
-My Chemical Romance
-My Life With The Thrill Kill Kult
-Naked City
-The National
-The Network
-Neutral Milk Hotel
-New Found Glory
-The New Pornographers
-Nick Cave And The Bad Seeds
-Nine Inch Nails
-Nirvana
-Nitzer Ebb
-No Doubt
-Norma Jean
-Numb
-Of Montreal
-Oh Goodness! Oh Gracious!
-OhGr
-Oh, Sleeper
-Oingo Boingo
-Ok Go
-Orchid
-Orgy
-Otto Von Schirach
-Ozzy Osborne
-Panic! At The Disco
-Pg. 99
-Pierce The Veil
-Pitchshifter
-The Pixies
-PJ Harvey
-Placebo
-Playradioplay!
-The Plot To Blow Up The Eiffel Tower
-Polvo
-Polysics
- 44
-Porcupine Tree
-Powerspace
-The Prodigy
-Propaghandi
-Protest The Hero
-Punchline
-Puscifer
-Queen
-Queens Of The Stone Age
-The Raconteurs
-Radiohead
-The Ramones
-Rapeman
-The Rascals
-Red Hot Chili Peppers
-Regina Spektor
-Retard-O-Bot
-Rilo Kiley
-The Ribverboat Gamblers
-Rob Zombie
-The Rolling Stones
-Roxy Music
-Run DMC
-Saosin
-Saul Williams
-Say Anything
-Say Hi To Your Mom
-The Scarred
-Senses Fail
-Sex Pistols
-She Wants Revenge
-Shellac
-Shiny Toy Guns
-Showbread
-Sister Machine Gun
-16 Horsepower -16Volt
-Skinny Puppy
-Skold
-Sky Eats Airplane
-Smashing Pumpkins
-Snog
-Something Corporate
-Sonic Youth
-The Sound Of Animals Fighting
-Spoon
-Straylight Run
-The Strokes
-Subrosa
-Sugarcult
-Surrounded By Lions
-System Of A Down
-Taking Back Sunday
-Talking Heads
-Teenage Bottlerocket
-Tegan And Sara
-These Arms Are Snakes
-This Providence
-Three Days Grace
-Throbbing Gristle
-Tokyo Police Club
-Tool
-Tubeway Army
-The Turtles
-TV On The Radio
-Underminded
-Underoath
-The Unicorns
-Unwound
-The Used
-The Virgins
-Voltaire
-We Are Scientists
-Weezer
-We Smoke Fags
-The White Stripes
-Why? -White Zombie
-Wolf Parade
-The Wombats
-Yeah Yeah Yeahs
-Yellowcard
-Zombies Ate My Neighbors!
And more.
Just ask me about a band. I'll probably like em too. I'm not picky
This is a narwhal. :]
Aww yeah.
cool
Friends
Viewing 12 of 47 friends
Multimedia
Signature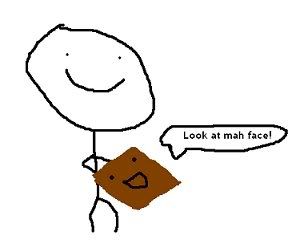 Hey little apple blossom~