About
I'm Mina, I'm 16, and I dwell in darkness. I'm a half fox demon, and ashamed of my human side... But I am also a vampiress.
Behind the screen: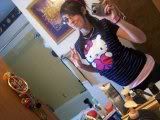 I'm Annah.
I'm 16 and live in utah&oklahoma.
Even if you don't read all of this at least add me on some of the links at the bottom
biggrin
Favorite color is purple.
I love late night random adventures :]
[i have a lot of stories about those, if you're bored I'd love to share]
sleeping wins :]
boredom fails.
I draw anime and I am pretty good, I also write, and do photography.
My favorite animes are Inuyasha, Death Note, Full Metal Alchemist, Digimon, Pokemon, suzuka, and Elfen Lied. My favorite video game is Kingdom Hearts.
myspace.com/annahanesthetic
stickam.com/annahanesthetic
twitter.com/annahanesthetic
youtube.com/memoirsofalawngnome
http://www.blogtv.com/people/annahanesthetic
http://annahtheexplorer.deviantart.com/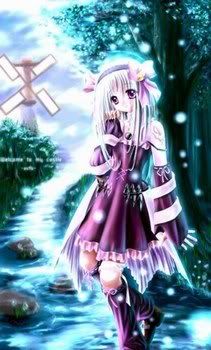 Friends
Viewing 12 of 41 friends
Journal
Mina's Journal lawlll
Hi
Umm. Journal? XD
Multimedia
Signature
InsideJoKeS
"I didn't know you were there and now I have to pee even worse!!"
"Do you want a kiss, a potato, and something else?"
"RYLYNN! We do not hit people, and we do NOT sniff butts!"