Milk Carton Bunny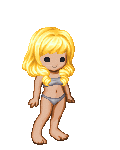 About
Journal
My name is Taters.
Sometimes I go "toot toot" in a large crowd of strangers.
Multimedia
Signature
I've got lies to tell your children.
When my smile pierces through your bones, right through your bones.
The grass is green inside my yard.
I can make you laugh so ******** hard it hurts you inside your bones.