About
I make comics with my buddy Michi but I've none to put up yet since they have to be perfected :]
(me with my awesome Bison hat!)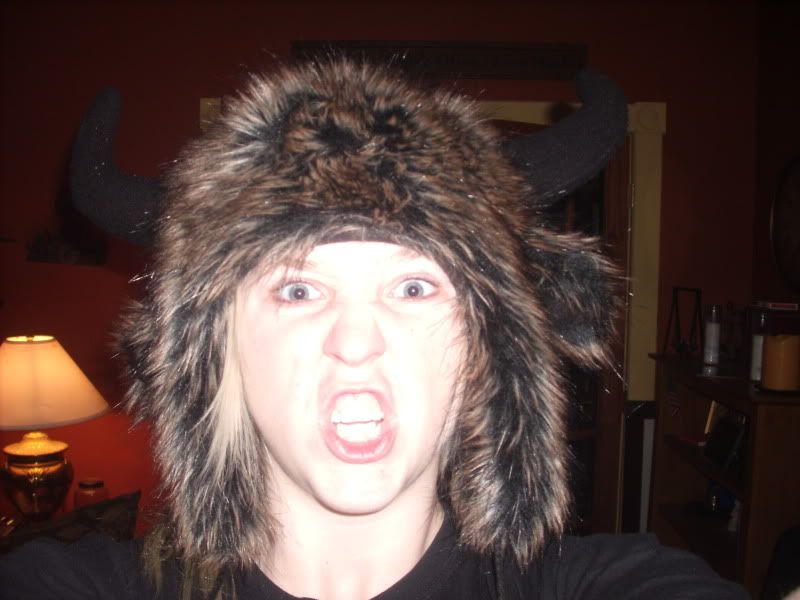 one of my senior pics :]
Im an anime lover, and not to mention I like animals! I'm an Earthly person, but don't mistake me of being a calm person xD I can be calm and "mature" as some would say when it comes to it but naturally I'm a crazy person, from what I've heard ppl like to be around me o_o I'm a good listener and I draw sing and dance. I hate it when ppl are sad so I try my best to cheer them up. I'm very random and I like historical stuff, especially Japan and Sweden.
www.myspace.com/midori_the_mercenary007/
or my rp myspace
www.myspace.com/yourxlittlexsecret
I also have a myyearbook and facebook. you can also find more of my videos on youtube [duh XD] and if you want anything don't fret to ask!
biggrin