XD
My Pills XD
Cool Me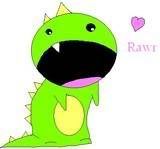 I adopted!
Name
razz
ancake
Age:2
Likes:Me And Senna And Kokoro
Dislikes:Lier.. you lie he will EAT you
Owner:Me Me Me
Get one now!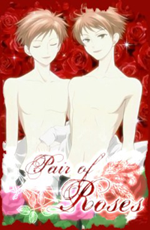 "Blue?" you asked. Hikaru grabbed your left arm, and Kaoru grabbed your right arm. They brought you into the closet.
Kaoru was kissing your right cheek, Hikaru kissing your left. They grabbed your hips and brought you closer to them.
"Cover your eyes, we're playing... which one is Hikaru! If you guess wrong, we go further," they said, excitedly. You covered your eyes and giggled. "Now, open them!" they said. You opened your eyes, and saw them shirtless. "Uh... uh... um... the one on the right is... Hikaru...? And the one on the left is... Kaoru...?" you asked, hoping to get it wrong. "Wrong!" they answered. You sighed in relief. They then said, "No fair. We took our shirts off, now you need to take your shirt off." "Okay...!" you smiled. Just as they were unbuttoning your shirt, Honey called out, Zuki-chan, Hika-chan, Kaoru-chan, time to come out!" You quickly buttoned your shirt back up. Hikaru and Kaoru then whispered in your ear, "Let's finish this in bed, tonight." You smiled, "Okay...!"
__$$$$$$______________$$$$$$
___$$$$$$$___________$$$$$$$
_____$$$$$$$$_______$$$$$$$$
______$$$$$$$$$_____$$$$$$$
________$$$$$$$$____$$$$$$$
_________$$$$$$$$$__$$$$$$
____________$$$$$$$$$$$$$
_______________$$$$$$$$$
__________$$$$$$$$$$$$$
________$$$$$$$$$$$$$$$$
_______$$$___$$$$$$$$$$$$
______$$$$$ $$$$$$$$$$$$$
_____$$$$$$$$$$$$$$$$$$$$
______$$$$$$$$$$$$$$$$$$$
_______$$$$$$$$$$$$$$$$$
___________$$$$$$$$$
º¤ø"¸¸"ø¤º°" ¨¸"ø¤º°"¨ ¨"°º¤ø"¸``"°º¤ø"¸¸"ø¤º°"¨¸"ø¤º°"¨¨"°º ¤ø"¸¨"°º¤