Melantha007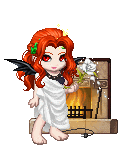 Details
Last Login

10/30/2014 11:28 am

Member Since

10/24/2003
Gender

Female

Birthday

10/03
---
Interests
Favorite Movies/Anime
Favorite Reads
Favorite Music/Bands
Hobbies/Interests
About
I still love to sing, and am still working for the IRS (currently on furlough, been there four seasons), but have no food service job. I spent 2.5 months in Albany, NY last autumn, which was nice, but I couldn't find any work there, and had to come back to Cali.
Friends
Viewing 12 of 74 friends
Journal
Melantha's Little Book of Wonders
Please view and comment on all 20 of them!! I'm trying to get feedback on my poems, so I can see if they are any good and try to eventually publish them all.
This will contain stories, poems, and updates on the guild I'm trying to create!
Signature


Who's Your Terry?






"Hello Inner Child. I'm the Inner Babysitter."
Duchess Susan Sto Helit, Death's Granddaughter, The Hogfather, Discworld