About
I am currently eighteen, although I look about twelve...
Instructions for my pokemon contests:
Bring ONE pokemon into wifi.
You will have 4 turns to display its moves. If a move misses, that's too bad. You get one shot. This also applies to moves that have to charge or recharge.
After the "battle" stay in wifi for a trade session where your pokemons stats will be observed. No actual trade will take place.
Your pokemon will be judged based on how well its appearance, moves and ball seals match the contest category (Cute, beauty, cool, tough, and smart). Bonus points may also be added to your score from the trade examination.
Friends
Viewing 12 of 32 friends
Journal
My Giant Burning Mansion of Dead Bodies
"When in Rome, kill a Roman" ~me
Come. Sit. Make yourself comfortable. But don't pet the bunnies.
Multimedia
Signature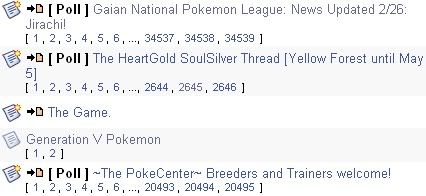 Pokemon just lost The Game