About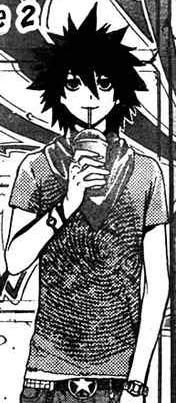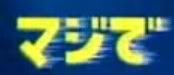 First and formost, let's get this out of the way:
Any donators will get avi art! (That doesn't count if you already donated, idiots.)
Total Value: 624,191 Gold
[Item Information]
Item List:
Elven Ears (Tone B)
Mythrill Halo
Stylish Charcoal Winter Skirt
Silver Promise Ring
Elegant Black Satin Coat
Demonic Anklets
Black & White Checkered Speedies Top
Black & White Checkered Speedies Bottom
Midnight Gothic Bat Boots
Silent Night
Kottan Bell
Donators!:
RokkuNamin: Just about 100k. Jeez. ((Not counting the items he gave me.)) SOME PEOPLE NEED TO STOP BEING SO NICE HMM?
The_1_Forgoten: BUNCH OF STUFF AND THREE EIS.
Melaniexq: 23k worth of tickets.
Xx_IliaAmane_xX: Albus Egg, Cuttlephones, and a bunch of Inks.
Xx_Mosspelt_xX: Ian's hat, Kokeshi Kimono
XxSmartGirlxX: Striped Witchling's Hat
Tm The Ultimate: Vice Admiral's Silver Sash, Red and Maroon Bar Earrings, and Red and Maroon Reversible Hairpins
PikachuGuru: MYTHRIL HALO HOLY CRAP I LOVE YOU.
Alright now you can get some details about me!!!
Call me: Hikari, please. It feels weird when people call me by my real name. And I won't give you it cause it's rare and my mom will completely kill me if some one parks in our drive way stalker-like. If I get to know you, you maybe graced with its awesome.
Age: HOLY CRAP I'M FOURTEEN NOW.
Stuff I can do: Play guitar, bass guitar, tenor sax, draw, write, sing, and the Time Warp.
Favorite food: Corn be pash.
Favorite song: Bite My Tongue by Relient K
Favorite bands: Relient K, Death Cab For Cutite, Goo Goo Dolls, Yellowcard, Ida Maria, and The Offspring.
Favorite Books: Ghostgirl (series), The Vampire Chronicles (series), Pure Dead (series), Dear Dumb Diary (series), And anything by Edgar Allen Poe.
Favorite Movie: Blood and Chocolate
Favorite Musical: Rocky Horror Picture Show
Favorite video games: Erm... Let's just say the fire emblem series.
Favorite character from said game: Dang this is tough. I'll go with Tormod.
Any thing else about me:
Misconceptions/Things you MUST know:
I don't like rap but I love rock.
I hate pop but love punk.
Industrial sucks but Indie is amazing.
I hate Metal but like Instrumental.
I prefer Werewolves to Twilight
Alchemists to mages.
I've never played Kingdom Hearts but love Fire Emblem
Never played Metal Gear Solid but love Legend of Zelda.
I prefer Billy Hatcher over Sonic
Books to movies
Douglas Adams to Stephanie Meyers.
I hate Naruto, love Full Metal Alchemist.
Hate romances, love comedic actions.
Hate lovey-dovey, love scary.
I don't care about TV but take my manga away and perish.
Etc:
First off, I love shouting things randomly. Like "OH MAH GAH IT'S EDWARD CULLEN!" when in the presence of a twitard *cough SHANNON cough*. And I like witty combacks. And I like puns. (Blame Rokku for this.) And I like Roleplaying. I'm always open for a topic. Just IM me. I have msn messenger (maji-de-hikari@hotmail.com) and I'd be happy to rp any topic you give me as long as it isn't yuri. I'm also taken, sorry peeps. And I completely love who I love and you could never change my mind on this. I draw, so if you want Avi art of whatever, just PM me or something. I'm interested in a bunch of morbid crap including-- but not limited to-- psychology, death, laughing at cliques, finding ways to stand out, chemistry (THIS AND THIS MAKES THE BEAKER GO BOOM!), video games (LoZ, FE, etc...), comics, making people laugh, and dressing up my avi every ten seconds. And... Er... Uh.. What else? Oh yeah, check out my deviantart, please?! it's o-n-i-g-i-r-i.deviantart.com. And... I will leave you on this note:
I said 'I don't hate you, girl but I'm not the answer to all the questions you have!'