About
"May the way of the Hero lead to the Triforce."
"I will have poetry in my life. And adventure. And love. Love above all. No...not the artful postures of love, not playful and poetical games of love for the amusement of an evening, but love that...overthrows life. Unbiddable, ungovernable, like a riot in the heart, and nothing to be done, come ruin or rapture."
<<I have been on Gaia since March '06>>

Some facts in the ever changing likes of mine: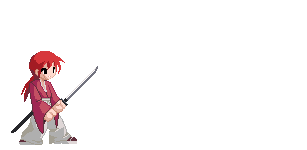 Fav Author: Micheal A. Stackpole
Fav Artist: Yoshitaka Amano
Fav Anime: Vampire Hunter D: Bloodlust
Soul Eater
Fav Bands:
Terminal Choice
Powerwolf
Tool/ APC
Static X
Dir en Grey
Incubus
Five Finger Death Punch
Sublime
Authority Zero
Fav Movie: The Crow
Death Trance
Fav Manga: Jojo's Bizarre Adventure
Desert Punk
Fav Comic Character: Deadpool
Batman/Joker
Playing at the moment:
PC:
World of Warcraft
Guild Wars
PSP:
Castlevania: The Dracula X Chronicles
Xbox 360:
[tba]
Xbox 360 Gamer Tag:
DioBrando13
Reading: Knife of Dreams by Robert Jordan
Manga/Anime I'm reading/watching currently:
Jojo's Bizarre Adventure: Stone Ocean
Witchblade
Wanting to come out so I can read:
A Dance with Dragons by George RR Martin
(I'm a nerd, I know.)

I am anon: 4886026f51a919.66449897 lulz
Friends
Viewing 12 of 74 friends
Journal
Do not think this ends here… The history of light and shadow will be written in blood!
Multimedia
Signature