About
i drew this i think i did a good job ;D

My name is Megan and I am part of the akatsuki so I live at the akatsuki hideout. u dont know me because I am a akatsuki in training, I am training with Deidara n_n they say that I am doing grate and I also have a friend there 2 her name is Chelsea, she helps me become stronger and I help her she is awesome n_n we r so close to be a akatsuki member I cant believe it. The akatsuki fells like my big brothers but Deidara is like my dad I love him. heart hello there n_n
well my best friend chelsea or SiMpLy Ch3Ls3A brought her comp to school and she was like on lets take a pic daidara sensei (she calls meh that) and i was like ok so she sent it to meh <333
here it is me and chelsea <333 (im on the left chelsea is on the right)

this is the akatsuki!
i love them!<333
here's some more akasuki pics!! <33
chelsea made this for me it's daidara colage i love it >.<
and now it's time for my fav chacater ;D

oh yeah it's daidara ;D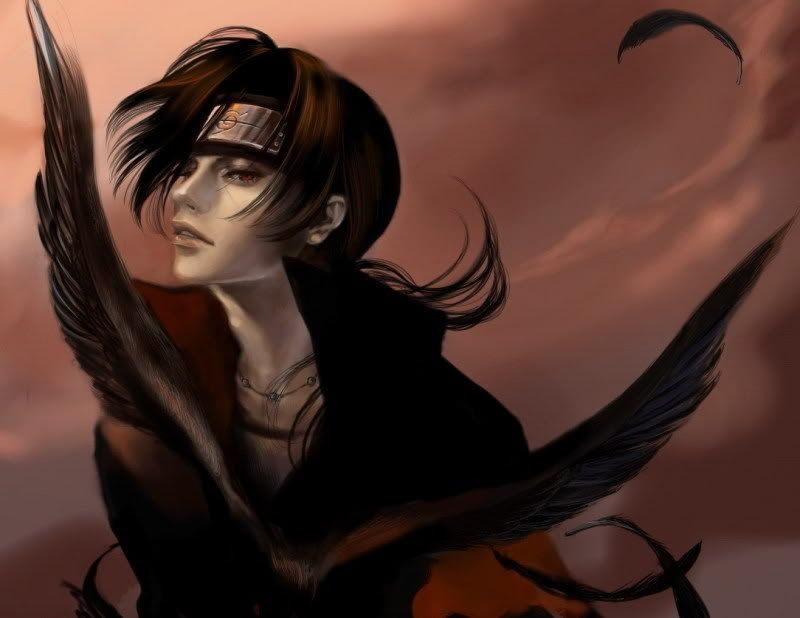 itachi >.< <333
i was bored at school so i drew this i hope u like it ;D oh and mi best friend chelsea made it look so cool XD




That's pretty much it so see ya later <3333



I got bored so I did some quizzes so here r the results
color I am

my color when sad is Black
You value power, ambition, and darkness. You love power at any cost, and are a corrupting influence on those around you. At your best, you are resourceful and unashamed. At your worst, you are parasitic and amoral. Your symbol is a skull. Your enemies are white and green.

my color when I am happy
Blue
You value knowledge, logic, and deceit. You love to pursue wisdom but also to manipulate and deceive. At your best, you are brilliant and progressive. At your worst, you are treacherous and cold. Your symbol is a water droplet. Your enemies are green and red.

twilight character no matter what

Alice Cullen You are Alice Cullen. Your ability to foresee danger and misfortune doesn't diminish your bubbly optimism. You are a force to be reckoned with -- anybody with enough sense knows, you never bet against Alice.