About
(This is funny)
"Hello, and welcome to the mental health hotline ...
If you are obsessive-compulsive, press 1 repeatedly.
If you are co-dependent, please ask someone to press 2 for you.
If you have multiple personalities, press 3, 4, 5 and 6.
If you are paranoid, we know who you are and what you want. Stay on the line so we can trace your call.
If you are delusional, press 7 and your call will be transferred to the mother ship.
If you are schizophrenic, listen carefully and a small voice will tell you which number to press.
If you are a manic-depressive, it doesn't matter which number you press, no one will answer.
If you are dyslexic, press 9696969696969696.
If you have a nervous disorder, please fidget with the pound key until a representative comes on the line.
If you have amnesia, press 8 and state your name, address, telephone number, date of birth, Social Security number and your mother's maiden name.
If you have post-traumatic stress disorder, s-l-o-w-l-y and c-a-r-e-f-u-l-l-y press 0 0 0.
If you have bi-polar disorder, please leave a message after the beep, or before the beep, or after the beep. Please wait for the beep.
If you have short-term memory loss, press 9.
If you have short-term memory loss, press 9.
╔══╗♫
║██║put this
║(o)║on ur page
╚══╝if u like music
_♥_ ♥___♥_♥_ ρυт тнiՏ
♥___♥_♥___♥ нєαrт
_♥___♥___♥_ oη yoυr
__♥_____♥__ ραgє if
___♥___♥___ yoυ lovє
____♥_♥____ Տoмєoηє
╔♫═╗╔╗ ♥
╚╗╔╝║║♫═╦╦╦╔╗║♫╝╠═╦╦╗
╔╝╚╗♫╚╣║║║║╔╣╚╗╔╣║♫║♥
╚═♫╝╚═╩═╩♫╩═╝♫╚╝╚═╩═╝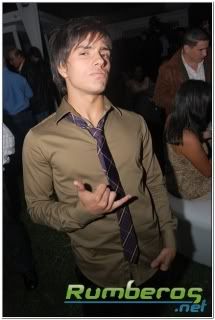 ╔╗╔═╦╗ Put this on your site
║╚╣║║╚╗If you like to laugh! XD
╚═╩═╩═╝
__$$$$$$______________$$$$$$
___$$$$$$$___________$$$$$$$
_____$$$$$$$$_______$$$$$$$$
______$$$$$$$$$_____$$$$$$$
________$$$$$$$$____$$$$$$$
_________$$$$$$$$$__$$$$$$
____________$$$$$$$$$$$$$
_______________$$$$$$$$$
__________$$$$$$$$$$$$$
________$$$$$$$$$$$$$$$$
_______$$$___$$$$$$$$$$$$
______$$$$$ $$$$$$$$$$$$$
_____$$$$$$$$$$$$$$$$$$$$
______$$$$$$$$$$$$$$$$$$$
_______$$$$$$$$$$$$$$$$$
___________$$$$$$$$$
IM CUTE
☆ ┌─┐  ─┐☆
 │▒│ /▒/
 │▒│/▒/
 │▒ /▒/─┬─┐
 │▒│▒|▒│▒│
┌┴─┴─┐-┘─┘
│▒┌──┘▒▒▒│
└┐▒▒▒▒▒▒ peace man =]
........@............@
......@.@.@.@..@..
....@........@..........@
...@............@....@@
...@..............@@..@
....@..............@...@
......@...........@..@
.........@......@..@
..............@..@
................@
..................@
...................@
....................@........@ @@
......@@@@..@....@..........@
...@.............@@@......@@
.......@@@.......@..@@
.........................@
.........................@
.........................@
.........................@
.........................@
........................@
.......................@!!!~~~ !!!PUT THIS ROSE ON YOUR PAGE IF YOU LOVE NICK JONAS!!!~~~!!!
╔═╦══╦═╗****Add To Your
║╩╣║║║║║Page If Yew Have
╚═╩╩╩╩═╝Emo Support****
╔═╦╗╔╦═╦╦╗Put this on your page
║║║║║║║║═╣ if you support or ARE punk
║╔╣╚╝║║║║║
╚╝╚══╩╩╩╩╝
___8888888888______88888___888 88___
_______88_________8888888_8888 888__
_______88_________888888888888 888__
_______88__________88888888888 88___
_______88___________8888888888 8____
_______88_____________8888888_ _____
_______88_______________888___ _____
___8888888888____________8____ _____
______________________________ _____
__888888888888_____88888888888 8____
_______888_________88_________ _88__
_______888_________88_________ _88__
_______888_________88_________ 88___
_______888_________88888888888 _____
_______888_________88_________ 88___
88_____888_________88_________ _ 88__
88_____888_________88_________ _88___
8888888888_________88888888888 88
OK....about me =P
Name: Melissa Aldama
Bday: October 16, 1994
Height: 5'5" or 5'6" idk
ok now some fun stuff about me =PPPPPPP
fave movie: The Dark Knight
fave band: Cobra Starship baby FANGS UP!!!
fave artist: Jack Johnson (he's such a cutie pa-tootie) && Lady GaGa (she rockz)
Theme song: Party In Your Bedroom by Cash Cash (check it out)
fave TV show: What I Like About You && CHOWDER!!!
fave muzik: it sayz it in my name (rock duh) *rolls eyes*
fave food: CHOCOLATE (any chocolate)
fave candy: reeses
fave actor: Heath Ledger
fave actress: idk.....maybe....Selena Gomez
fave animal: Snakes baby (yea ik how come i like snakes??? idk)
fave word: pudding
fave curse word: every curse word out there
pet peeve: ppl that tell me wut 2 do
do i have any pets?: yes i have 1 boston terrier && his name is SPOT!
any fave characters 4rm movies??: BOB 4rm MONSTERS VS. ALIENS!!!
fave 3D movie: Jonas Brothers 3D Concert Experience
fave animated film: Wall-E (he's so cute)
fave cartoon: CHOWDER && foster's home of imaginary friends =P
THAT'S IT!!!!!!!!!! wait....1 more....
r u insanely outrageously weirdly uniquely CRAZY?!?!: yes my love yes =P
This Is Sweet!
BOY: I love her more than the air i breath
GIRL: well im always here for you.
BOY: I know.
GIRL:What's wrong?
BOY: I like her so much.
GIRL: Talk to her.
BOY: I don't know. She wont even like me.
GIRL: Don't say that. You're amazing.
BOY:I just want her to know how I feel.
GIRL:Then tell her.
BOY: She wont like me.
GIRL: How do you know that?
BOY: I can just tell.
GIRL: Well just tell her.
BOY: What should I say?
GIRL: Tell her how much you like her.
BOY: I tell her that daily.
GIRL: What do you mean?
BOY: I'm always with her. I love her.
GIRL: I know how you feel. I have the same problem. But he'll never like me.
BOY: Wait. Who do you like?
GIRL: Oh some boy.
BOY:Oh... she won't like me either.
GIRL: She does.
BOY: How do you know?
GIRL: Because, who wouldn't like you?
BOY: You.
GIRL: You're wrong, I love you.
BOY: I love you too.
GIRL: So are you going to talk to her?
BOY: I just did
a dedication 2 JB!!! luv u guys!!!!
Hello Beautiful, It's 7:05, here in Australia, so please Hold On while I explain to you what happens When You Look Me In The Eyes. In Year 3000, you would be What I Go To School For and I'd always say Nick J Is Off The Chain because That's Just The Way We Roll. Now I'd Appreciate it if you Don't Tell Anyone, but I've got this Crazy Kind Of Crush On You, You Just Don't Know It. I wish I could trade places with Mandy just for 6 Minutes because I know we would be Inseparable, and then I could just Move On like the Games they play in Hollywood. But deep down Im Still In Love With You. I don't wanna be Just Friends. I know I may be the Underdog in this situation, but I Am What I am! I've been sending out S.O.S's hoping you'd help out some Poor Unfortunate Souls because I Wanna Be Like You. Now I know we're talking about the Kids Of The Future and it seems like it just may be Eternity before "Oh Nicholas Jerry Jonas, Please Be Mine", but we can always take One Day At A Time. Now it is Time For Me To Fly, so Goodnight and Goodbye
Would You Do The Same??
~girl:Slow down im scared.
~guy:No,this is fun!
~girl:No its not,please slow down!?
~guy:Then tell me you love me.
~girl:I love you!Now slow down!!
~guy:Now give me a big hug.
~She gave him a hug.
~guy: Can you take off my helment and put it on your head,
its bothering me...
~In the newspaper the next day,
a motorcycle had crashed into a building because of break failure.
Two people were on it,only one survived.
The truth was, that half way down the road,
the guy realized that the breaks were broken and he didn't want the girl to know.
Instead,he had her hug him and tell him she loved him one last time.
Then,he had her put his helmet on so that she would live,
even if it meant that he would die...
if you would do the same for someone you love copy this and post it in your profile
R0SES ARE RED
COLOMBIANS ARE BR0WN
THATS MY FRIENDS && FAMILY
S0 PUT IT D0WN
MY COLOMBIAN PRIDE
I WILL N0T HIDE
MY COLOMBIAN RACE
I WILL N0T DISGRACE
MY COLOMBIAN BL00D FL0WS H0T && TRUE
MY COLOMBIAN PEEPZ I WILL STAND BY Y0U
THR0UGH THICK && THIN TILL THE DAY WE DIE
0UR COLOMBIAN FLAG ALWAYS STANDS HIGH
I YELL THIS P0EM L0UDER THEN ALL THE REST
CUZ EVERY0NE KN0WS COLOMBIANS ARE THE BEST
COLOMBIAN PRIDE IN MY MIND
COLOMBIAN BL00D IS MY KIND
S0 STEP ASIDE AND LET ME THR0UGH
CUZ ITS ALL AB0UT THE COLOMBIAN CREW
LIFE SUCKZ AND THEN Y0U DIE
BUT IF UR COLOMBIAN Y0U DIE WITH TRUE PRIDE!!!
(I love this its soooo cuteeee)
♥ Girl: Do I ever cross your mind?
Guy: No
Girl
biggrin
o you like me?
Guy: Not really
Girl: Do you want me?
Guy: No
Girl: Would you cry if I left?
Guy: No
Girl: Would you live for me?
Guy: No
Girl: Would you do anything for me?
Guy: No
Girl: Choose...me or your life?
Guy: My life
Girl: runs away in shock and pain He runs after her and says...
The reason you never cross my mind is because you're always on my mind.
The reason why I don't like you is because I love you.
The reason I don't want you is because I need you.
The reason I wouldn't cry if you left is because I would die if you left.
The reason I wouldn't live for you is because I would die for you.
The reason why I'm not willing to do anything for you is because I would do everything for you.
The reason I chose my life is because YOU ARE my life
This really does suck...
A boy and A girl the best of friends.From elementary to high school,
from beginning to end.
Through all those years their friendship grew.They both felt the same,
but neither knew.
Each waking moment,since the day they met.
They both loved each other,sunrise to sunset.
He was all she had in her terrible life.He was the one who kept her from her knife.
She was his angel,she made him smile.
Though life threw him curves,she made it worth while.
Then one day things went terribly wrong. The next few weeks were like a sad song.
He made her jealous on purpose he tried. When the girl asked "do you love her" on purpose he lied.
He played with jealousy like it was a game.Little did he know things would never be the same.
His plan was working but he had no clue.How wrong things would go,
the damage he would do.
One night she broke down,feeling very alone.Just her and the blade,
no one else home.
She dailed his number, he answered, "hello".She told him she loved him and hung up the phone.
He raced to her house just a minute too late.Found her lying in blood,
her heart had no rate.
Beside her was a note,in it her confession.Her love for this boy,
her only obsession.
As he read the note,he knelt down and cried.Grabbed her knife,
that night they both died.
She was found in his arms,both of them dead. Under her note his handwriting said:
"I loved her so, she never knew.All this time I loved her too."
It hurts when u have someone in ur heart, but u just cant have them.
THE SADDEST STORY EVER!!!
i luv dis story so much and it made me cry and think bakk on memories..*cries*
Boy: baby we need to talk
Girl: kyle, wat do u mean?
Boy: sumthin has come up...
Girl: wat? Wuts wrong? Is it bad?
Boy: i dont want to hurt u baby
Girl: *thinks* omg i hope he doesnt break up with me... I love him so much
Boy: baby are you there??
Girl: yea im here wut is so important??
Boy: im not sure if i should say
Girl: well u already brought it up, so please just tell me.
Boy: im leaving....
Girl: baby wut are u talking about?? I dont want u to leave me, i love you
Boy: not like that, i mean im moving far away
Girl: why? All of ur famliy lives over here.
Boy: well my father is sending me away to a boarding skool far away.
Girl: i cant believe this.
[FATHER: (picks up the other phone, interrupts & yells furiously) ERiKA, wat did i tell you about talking to boys?!!!!!....Get off the damn phone!! (And hangs up)]
Boy: wow ur father sounds really mad
Girl: u know how he gets, but anywayz i dont want you to go
Boy: would you run away with me?
Girl: baby, u know i would, i would do anything for u, but i cant... U dont know wut would happen if i did.
My dad would kill me !!
Boy: *sad* its ok i understand i guess..
Girl: *thinking* i cant believe wuts going on
Boy: i need to give u sumthing 2nite b/c i am leaving on flight 1-80 in tha morning, so i need to see you now.
Girl: ok i will sneak out & meet u at tha park
Boy: ok ill meet u there in 20min
[They meet at a nearby park, they both hug eachother. And he gives her a note.]
Boy: here u go, this is for you i gotta go.
Girl: *tear* (begins to cry)
Boy: baby dont cry, u know i love you...but i have 2 go
Girl: ok (begins to walk away)
[They both go back home.
And erika begins to read tha letter he gave her]
It says.....
Erika,
U probably already know that im leaving, i knew this would be better if i wrote a letter explaining tha truth about how much i care about you. The truth is, is that i never loved you, i hated you so much, u are my b***h and dont u ever forget that. I never cared about you, and never wanted to talk to you, and be around u. U really have no clue how much i hate you. Now that im leaving i thought u should know that i hate you b***h, u never did tha right thing, and u were never there. I didnt think i could hate someone as much as i hate you. And i never want to see you, for the rest of my life, i will never miss kissing you like before, i never want to cuddle up, how we used to. I will not miss you and thats a promise. U never had my love, and i want you to remember that. b***h u keep this letter bcuz this may be tha last thing u have from me. I hate you so much. i will not talk to you soon b***h.... Goodbye
- Kyle
[ erika begins to cry, she throws tha paper in tha garbage & crys for hours ]
....A day passes, she is sad, depressed and she feels so lonely.... Then she gets a fone call....
Friend: how are u feeling?
Girl: i just cant believe this happend i thought he loved me.
Friend: o, about that. Kyle left me a msg. A few days ago. He told me to tell u to look in ur jacket pocket or something...
Girl: ummm ok
[She finds a piece of paper in tha jacket, It says...]
Baby i hope u find this before u read my letter. I knew ur dad might read it, so i switched a few words...
Hate = Love
Never = Alwayz
b***h = Baby
Will not= will
........ I hope u didnt take that seriously because i love you with all my heart, and it was so hard to let you go thats y i wanted u to run away with me...
-Kyle
Girl: omg its a letter, Kyle does love me!!, he must of slipped it into my pocket when he hugged me.
I cant believe how stupid I am!!
Friend: lol ok but i g2g... Call me later
Girl: *happy*ok bye, i'll be at home waiting for my baby to call me !!
...... Erika turns tha T.V. on......
[Breaking news] "An airplane has crashed. Over 47 young boys died, we are still searching for Survivors...This is a tragedy we will never forget, this plane was flight 1-80...it was on its way to an all boys boarding school..." Reporter says.
[ she turns off the tv....3 days later, she kills herself, because of tha fact that Kyle was dead & she had nothing to Live for... ]
....A day after that the phone rings. Nobody answers. It was Kyle, he called to leave a msg. "Its Kyle, i guess ur not home so, I called to let u know that im alive, i missed my flight b/c i had 2 see u one last time. So i hope ur not worried. I am staying for good. Sorry if u got scared, i promise to make it up to you everything will be a be ok i love you so much...call me asap bye!
Friends
Viewing 12 of 132 friends