About
Mood:

Excited
Status:

Single
Tumblr


Hi!
If you wanna read and know about me.
Scroll down to the bottom.





Dream Avi:




Total Value: 2,760,065 Gold, 25,500 Tickets
After Exclusions: 2,475,300 Gold, 0 Tickets
[Item Information]

Item List:
Little Lucie
Reverse Panda Slippers
Black Leather Belt
Demonic Anklets
Black Heavenly Unmentionables
Hanbok Bloomers
Path of the Orochi <-- heart Donated By Zennarion heart
Mana Seed
Black Horn-Rimmed Glasses
Elftech Gloves
Long Drag
Courted Ruff
Oh My Gumball
OMFG<-- heart Donated By Gods Mercy heart


heart Questing heart


((Currently Questing Reverse Panda Slippers >w< ..))

ooo look here if you have Facebook or you want to see more pics of me :3
Pictures!
add me O<
:3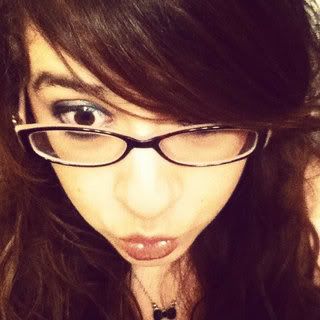 Moi<3



Me! ;D



Moi.


(( Current Pictures of me. ))



me and some new friend? xD the fact that we match is adorable



Le Group! <3



This was taken by Sorais Moonstone.



friends! <3



Serious.. O:



<3



Sony and Me. o;



Me and Sony.



Max and me! <3




Screenshot of the Day? xD

BIO!:
Ok! So you people want to know a little about me? Well here goes!

Name: I don't trust you..
Nickname: Mia
Age: 20
Birthday: January 18, 1992
Been a Member of GAIA SINCE: 2005 if you wana check go to my original account foxy latin chick

Most interesting thing:
I'm a total
Slytherin
Fan. xD

Why:
Because omg! I love HP! :B and if it were a real school and if i were to go. i'd totally be a
Slytherin
because they are sneaky, sly, cunning, and loyal to themselves. plus they have the best color in the whole school. xD

Favorite color: Pink, black, silver, forest green

Least Favorite color: Brown, yellow, and orange..

Favorite things: Hanging out with friends, DDR, Reading, Music, Thinking, Daydreaming, Writing stories, Drawing, and dancing like crazy.
;D

Things I hate: Liars.


Favorite dessert: Ice CREAM! with whipped cream and strawberries

Favorite Genre in music:
Everything except jazz


Sign I made: