What My family, friends, and I go by some info on me. Just to know a bit of my back round.. XD
Name: Natalie or Sango-chan ( inside joke)
Username: Lost-Mistress
Sex: Female
Hair Color: Sweet Cola
Eye Color: Blue and Green. Sometimes hints of Brown.
Skin: Fair?
Birth Day: October 23 1996
Height: About 5' 2"
Home town: Seattle
Family Members on Gaia: HopeandLove, moemoe98, MirakuHoshi, harrisonbuck1999, sasuke_uchia_9876, bluebean18... thats my real family users
Interesting Facts: ( comment and tell me)
Dislikes: Labels. People who judge with out meeting the person or something they do. Back stabers. Brussels Sprouts, Lima Beans, and MORE
Likes: Manga, Anime, Family and Friends, Talking on the phone, COMPUTER, MUSic, and more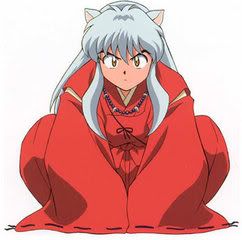 I adopted!
Name: InuYasha
Age: Older then Me
Likes: Pretty Miko's (lolz)
Dislikes: Whoever he's staring at = YOU!
Owner: Sango-chan
Get one now!
That's it for now~! Enjoy~!
About me.............................................
My pro is under construction right now... also i don't get on very much anymore so... it will probably take a while!
All of us...
Me.... (episode 135)
My lil sis Moira (moemoe9
cool
My friend Breanna....
My friend and I
My brother Seth
My brother Asher
My aunt (bulebean1
cool
and my friend Joseph (Sephihiroshi) ((He goes by Sesshy))