About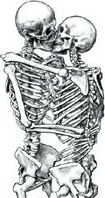 I am Jack.
I am the Lord of this Asylum.
The Architect of Decay.
The Angel of Death.
All I can promise you is sorrow, but we can try at love.
Hey, despite my crazy tendencies, I do have a friendly side.
Send me a message, talk to me, get to know me.
Maybe, just maybe, you will like me, and there is a slight possibility that I will like you too.
Holy ******** be your dirty lover for donations...lol....but seriously. Lol...but yeah.

Donations from my Lovelies:

l- BackUpPlan -l - Nightmare Collar
-Poison Girl Masika- - Deadly Mood Bubble
dark rose falling - Bone Scythe
Spartan979_musik6-13-05 - Black Long-Stemmed Rose



Total Value: 11,432,565 Gold
After Exclusions: 611,555 Gold
[Item Information]
Item List:
Lunar Scythe
Peisinoe's Discant
Blade of the Night Sky
Black Top Hat
Black Bio-Mask
Deadly Mood Bubble
Suspenders
Black Glamrock Jeans
Gilt Thorns
Seraphic Bow
Total Value: 554,066 Gold, 7,500 Tickets
[Item Information]
Item List:
Silver Revolver
Box of Totally Innocent Objects
Infernal Spirit 2nd Gen
Gimpi 3rd gen.
Gray Polar Expedition Boots
Black Glamrock Belt
Suspenders
Nitemare Collar
Those Black 90s Gloves
Deadly Mood Bubble
Black Glamrock Jeans
(Made by the beautiful MistressOfTheWicked.)
Friends
Viewing 12 of 19 friends
Signature
Questing for art.