Enter The Reaper
Life is an unfathomable waste, but we all have to learn strength and honor in order to transcend this pathetic race known as humanity.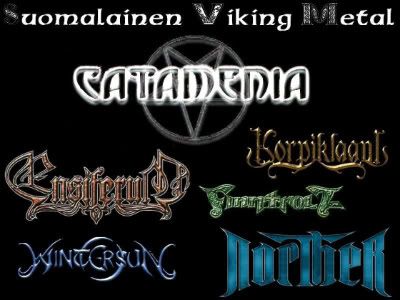 "Lo, there do I see my father,
Lo, there do I see my mother,
and my sisters, and my brothers,
Lo, there do I see the line of my people,
Back to the beginning,
Lo, they do call to me,
They bid me take my place among them,
In the halls of Valhalla,
Where the brave may live,
Forever...."
"The Moon, she hangs like a cruel portrait,
Soft winds whisper the bidding of trees,
As this tragedy starts with a shattered glass heart,
And the Midnightmare trampling of dreams,
But oh, No tears please,
Fear and pain may accompany Death,
But it is desire that shepherds it's certainty,
As We shall see...."
Winter! The realm of eternal ice!
Snowfall and darkness descends upon the vales of time!
Distant caress of the sun's fading light!
The lands were painted white with the Winter's might!
Winter Madness
~ Wintersun
Two men meet on battleground,
Their eyes are full of hate!
By sacred oaths both are bound,
Death will be their fate!
They share the blood of once proud men,
Yet foes they have become!
One fights for truth, the other for faith,
Perish has begun!
Bloodshed
~Amon Amarth
Ink well has run dry, fill it with.... Blood of the scribe!
Rest comes easy to the guiltless,
The vampire laments as he prays.... For the sun!
Doom! despair! Tragedy! Are the tools of the trade!
Blood of the Scribe
~ Lamb of God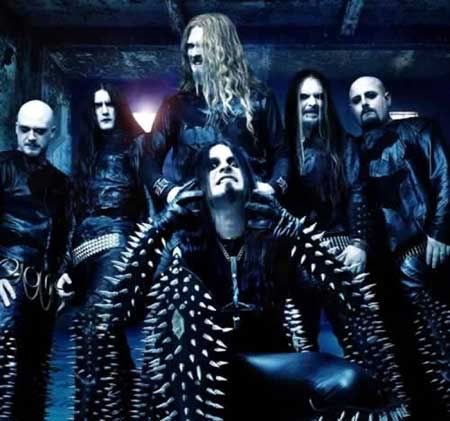 Stand rigid for the next battle,
Peace means reloading your guns,
The love for life is all hatred in disguise,
A carnival creation with masks.... Undone!
Kings of the Carnival Creation
~ Dimmu Borgir