About
My names Em, but you can call me Lola or Amore (: anyway a random hello here or there is welcome lol. There is really not to much to say except that I'm a all around nice person if you take the chance to get to know me. I am a BIG perfect world international player ask for my user name and server (:
General Info


Age : 19
Status : taken<3
Here for : Friends
Orientation : Straight
Body type: N/A
Ethnicity : Caucasian
Religion : Agnostic Christian
Zodiac Sign: Gemini
Smoke / Drink : No
Children : Not for meh xD
Occupation : College Freshie P:
Favorite Drink: Mnt Dew~
Favorite Food: Cheese Burger
Favorite Music: Rock/ Alternative
Favorite Place: To Many to List
Things I love: The Twilight Series, Edward Cullen, The Mitch Hansen Band, My Chemical Romance, Anime and Manga, Linkin' Park, Fall and Winter, Muse, my friends (what would life be with out them) , Random Dancing, Music lolz
Things I dislike: Pickles, Science, people who don't like music, mushrooms, hot weather, also annoying people who beg for things, its really a downer, people who question my religion/ belief (Yes if you read my Religion it say Agnostic Christian if you need a definition then [click] there) if you till can't comprehend it [read]-> I mean that I acknowledge that there maybe a god but I'm still uncertain.
Thank you Darkwolfxx15 for finding the amazing artist who drew us together!! I owe you one.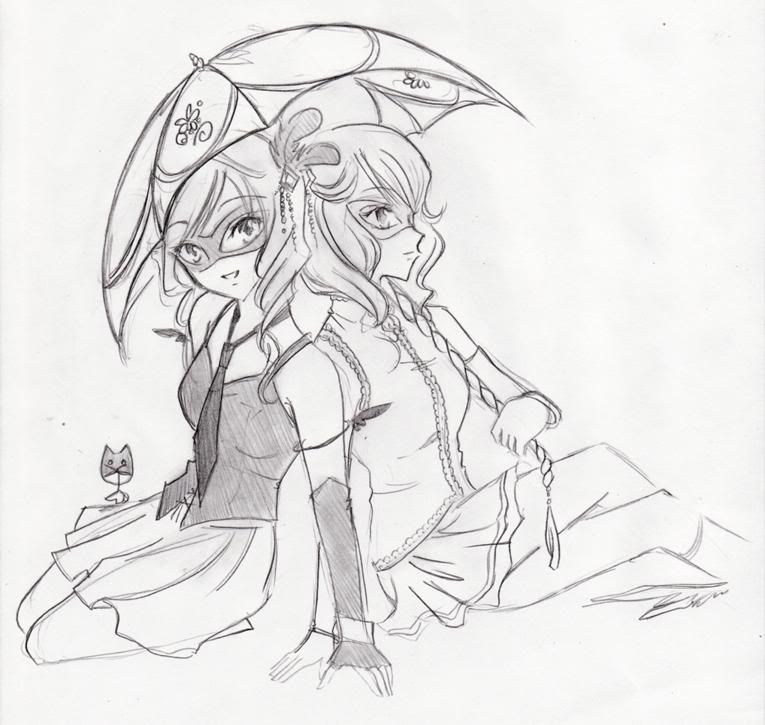 Poisyn is Uhmayzing! Just take a gander at her beautiful work

Items
Curr
e
ntly
Ques
ting:
Nothing

This is my dog Cody! I love him so much <3
EDIT: sad REST IN PEACE BABY I LOVE YOU SO MUCH!! 02/02/10