About


Name:
Usui Horokeu
Nickname:
Horohoro
Age:
15
Birthday:
November 27'th 1985
Hair:
Black and blue
Eyes:
Brown
Blood:
Type O
Status:
Pro snowboarder, Shaman
Quote:
"Bring it, dude!"
My Deviantart
My Aquarium
My Tumblr
Horohoro
(ホロホロ) is a fictional character in the anime and manga series Shaman King. Horohoro's main goal in the Shaman Fight is to save the Koro Pokurru (Minutians in the English anime), a tiny spirit people. As part of this goal, he intends to plant a vast field of Butterbur. His guardian ghost is Kororo.



Horohoro is good-natured and cheerful, but he gets serious in dangerous situations. Horohoro is also very secretive about his past not willing to talk about it even to his friends. In addition, Horohoro can also get very competitive, even going so far as to turn Ryu's arms to ice and shatter them during the fight between Team "The Ren" and Team "Funbari Onsen".

His younger sister, Pirika, trains him harshly, similar to how Anna trains her fiancé, Yoh Asakura. Despite this, Horohoro certainly cares for his sister, and he fights for both of their dreams. His relationship with his father is rather estranged and distant, as he thinks of himself as a "dumb, unworthy son". His father also shows his uncaring for his son by stating while Horohoro fights Hao's Followers that "He could always have another son" adding that he only came because "Pirika begged him to come after him.
Desire is like ice; It can burn you if you touch it.
Comment.
View Comments.
Moved to Bohemian Minx.
Please add that account if you wish to talk to me.

Friends
Viewing 12 of 21 friends
Journal
Horohoro Profile Extras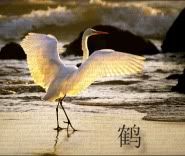 Multimedia
Signature