About
Since i laid down few of what i know
really don't appreciate people leaving mean comments.
I never asked you to watch my videos.
Most people are very kind and I really want those people to know it doesn't go unnoticed.
thank you
smile
()()
(o.0) mollyanne andrea
Now i will give you links to my facebook and my myspace for my band. NOTE
sad
I do not own the band site I do not edit it.
Website:
http://facebook.com/mollyanneandrea
Website:
http://www.myspace.com/skipthefame
Website:
http://www.stickam.com/mollyanne
I cosplay ino yamanaka and also roleplay her.Yes I am a geek.I picked ino yamanaka because im the perfect reflection of her the perfect roleplay for ino as well.I know heads on what her future jutsus on her tenkou system can be if they were in the present.Ino is ranged from 15-16 and possesses a great power of the mind chakra tenkou system such as Chemical to mind photon chakra which photon allows the mind to take personal imagination into reality, ino gets her jutsus from her dad inoichi yamanaka which is a high ranked ninja(Jounin).Inoichi (My dad) is in the team Choza Akimichi, Shikaku Nara, the team represents high ranked jounins.One of ino's newest jutsus is called Mind body disturbance no Sue no Jutsu.This technique is a variation on the Mind Body Switch Technique. Rather than transfer all of the user's consciousness into the target, this jutsu sends only a spirit of confusion, causing them to attack their allies. Although the target is aware of what they are doing, they are unable to stop themselves.It stuns and paralyzes the opponent which is very effective.The yamanaka clan is a mind chemical jutsus users such as a jutsu as
Mind Reading No jutsu:By placing a hand on the target's head, the user will be able to enter the target's subconscious and extract any information needed, even if the target has forgotten it himself or has had it blocked. The Yamanaka clan has to use special machines and the assistance of other ninja to enter the person's mind, while Pain was able to do so by simply grabbing the top of their head. Memories that have mental blocks on them will require longer periods of time to probe through and obtain.
Telepathy No Baki No Jutsu.This jutsu allows the user to telepathically communicate with other people. The user must control their chakra in order to keep the telepathic link with the designated communicator. If they are startled or attacked when they are concentrating the link breaks. Inoichi used this technique to talk to Ino. Ino is superfical, she mostly thinks for herself.And when she does think for others it's casuals on her team which are insulting.Such as when choji was tlaking to ino.Ino gave him heads up to lose weight.Since she was 12-13 in the chuunin arc she has turned much nicer.As for example waving to naruto.But she still carries on childish acts making fun of sakura, yet in the shippuden series she only did it because sakura insulted ino with a bit of a jealous tamper.Ino carries a pouch a brown pouch which holds ninja artifacts like kunais, sinbons, shirukins, medical artifacts, and scrolls.Ino also carries
Tanto:is simply a small Katana. Several Chūnin have carried tanto on the rear of the waist, although it is rarely used. The version Root uses are double-edged and has no tip, meant only for cutting. They carry the tanto vertically on the back, behind the shoulder.But unlike the rest ino and sai use tantos for assassination which is the most common way to use a katana based weapon.Ino also carries
Chakra Seal Tag
Exploding Tag
Flash Bombs
Fūma Shuriken
Infinite Armor
Jōhyō
Kama
Kunai
Metal Wires :String Reeling Technique
Blood Increasing Pill
Military Rations Pill
Radio
Scrolls
Senbons
Shuriken
Sleeping gas bombs
Smoke bombs
Kunai Grenade
Clothing:Forehead Protector
Hip Pouch
Medical Pouch
Shuriken Holster
This is the most info of Ino Yamanaka Now If you like to naruto roleplay please with me a simple Pm does no harm-y
biggrin
.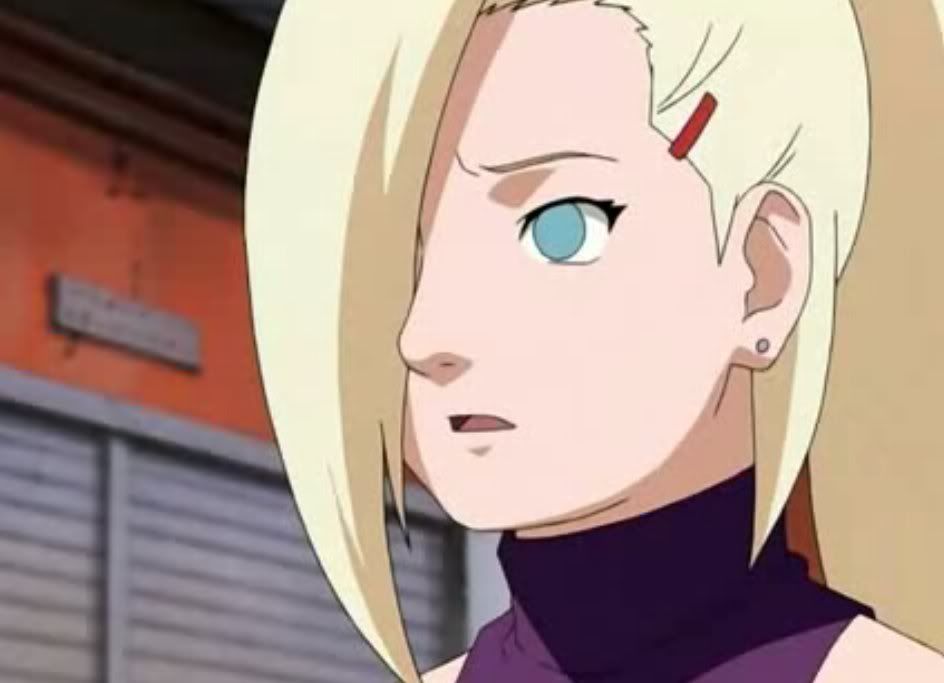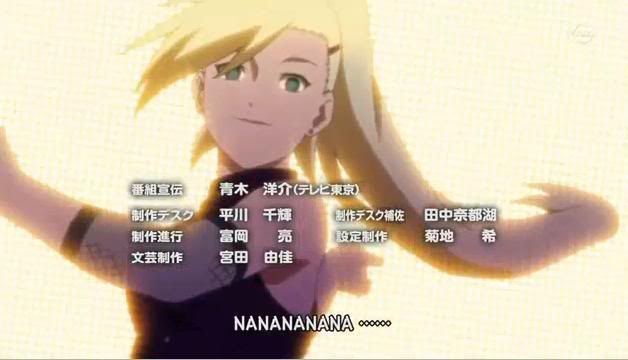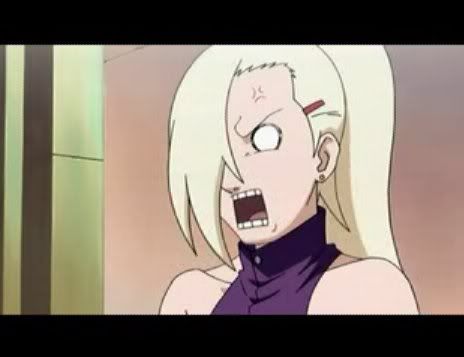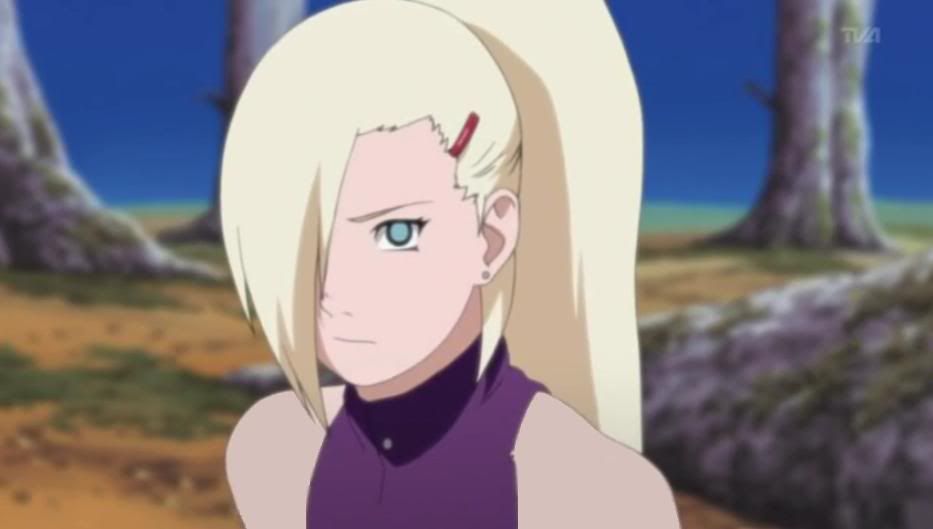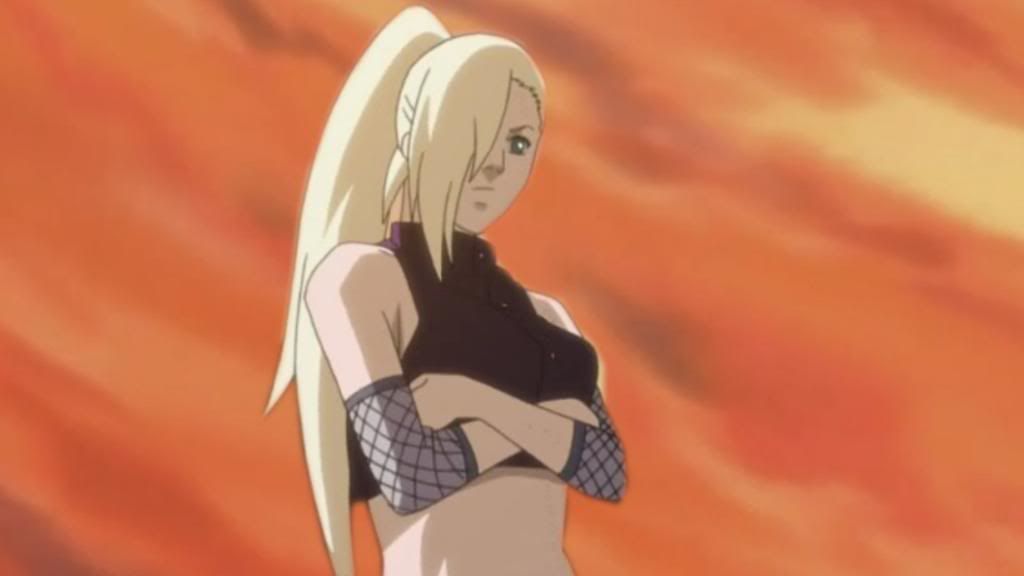 Bleh and of course the most beautiful yamanaka of all time! ^_^:
Friends
Viewing 12 of 284 friends
Multimedia