About
Joshua John Pascual
March,9,1998
Cabanatuan city,Phillipines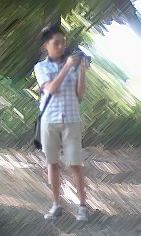 Musician, OL Gamer & Otaku(not much)
Let me introduce myself,
they call me Jopa/Josh here,but you can call me by my IGN
I love Music,Anime,Nekos(i don't have one D: ) and Food
I play Fingerstyle/Rhythmon Guitar,Sing a little and Producer music,as a Musician
I play GCPH,Fly For Hero,ACreed3 etc. as a Gamer
I love watching Death Note,Black Butler,Ao No Exorcist,Guilty Crown and Eden of the East.
Im shy,but feel free to talk and chat with me!
Facebook
Twitter
[Kindly Tell me if you're a Gaian']