About
The personal records of Sobe Fhang. Latest update upon this file was made on May 26th, at 5:55 A.M.
Basic Information
Full Name: Sobe Chadwick Fhang/ Also known as "87123".
Age: 29
Height: 6'3
Weight: 190 LB
Eye Color: Light Blue (Close to a shade of white)
Hair Color: Dirty Blonde
Race: Tsugeki
Nationality: British
Blood Type: Q
Profession: Gunslinger
Formal Ranking: Captain of the Royal Guard
Catchphrase: "No man is left behind!"
Artwork Depictions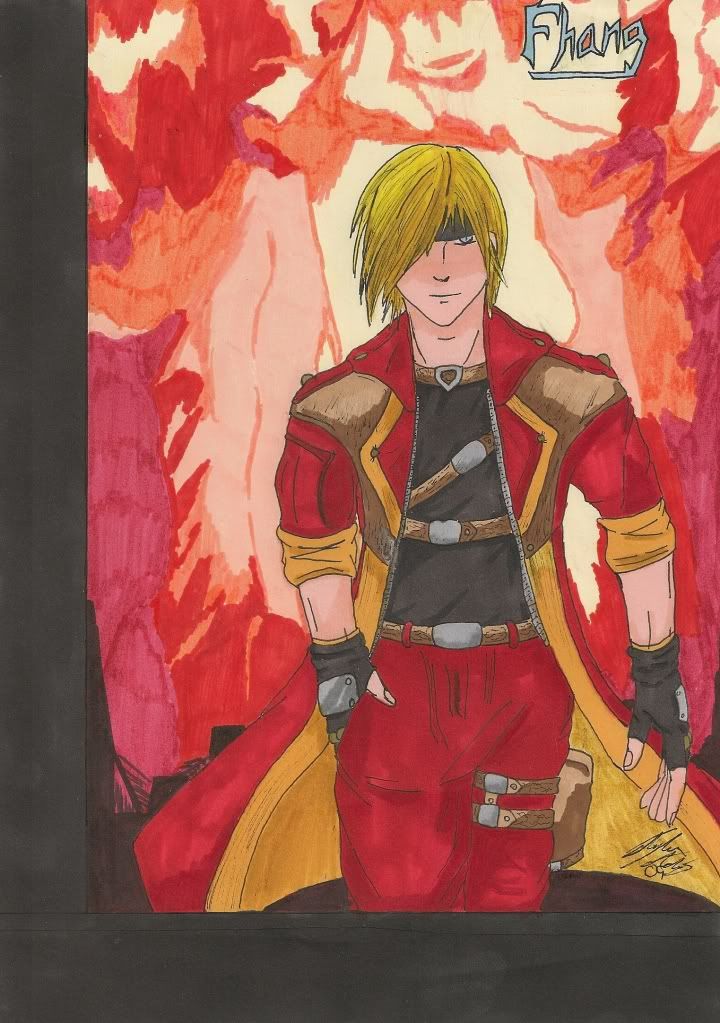 {{Drawn by myself}}
{{Episode 5 Cover Art}}
2 of his greatest friends, Darrius Kraid, and Serjio Arajajian. (Drawn by Darrrius Kraid)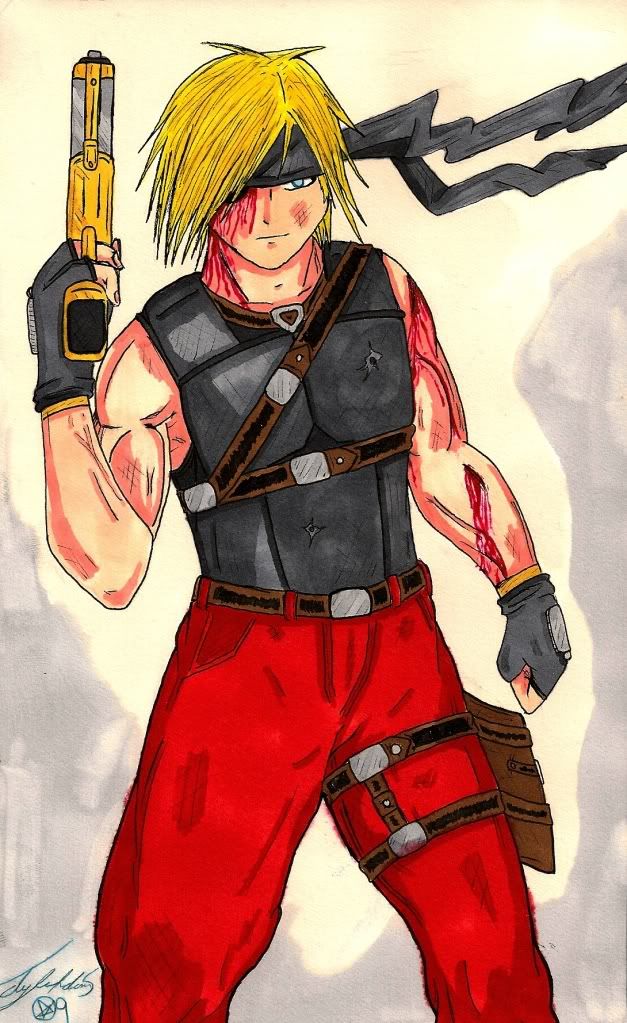 (GIF image made by Solid Lovebird!)