BiO~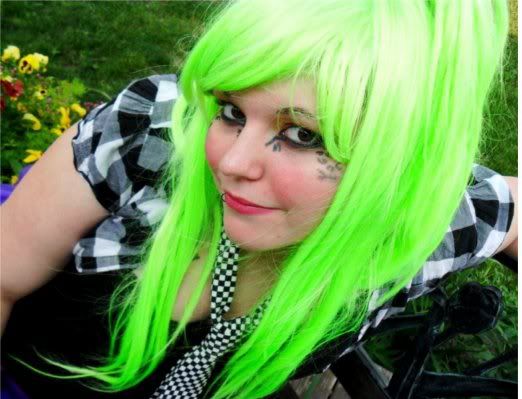 Well... hello there OwO

To start off I am a very unique individual who runs into things a lot XD Yes I'm amazing like that razz
I love art, music, anime, and am a complete fangirl when it comes to playing with mine and other's hair and doing make up xD I love to dress up/cosplay just for shits and giggles.
I'm pretty laid back and love to laugh so I'm rather easy to talk to, just keep the conversation going though, other wise I start talking about some weird stuffz~ Like robotic unicorns that puke rainbows that turn into butterfrees then they burst into confetti! o3o
I don't like labels. I'm not a can of soup. If you label me I will sick my ban of ninja samurai penguins on your face :}

I adore animals, especially cats, dogs, bunnies, narwhals, penguins, unicorns, and dragons~
Dragons do exist, they just dont like you :3
Unicorns just live in the ocean as narwhals... it's their disguise ;D literally... look up the history of unicorns. People in the past used Narwhals to explain them XD great, isn't it? (Also, I pull random facts like this from thin air XD it's a gift)

Peace! Love! and ... Pocky!