About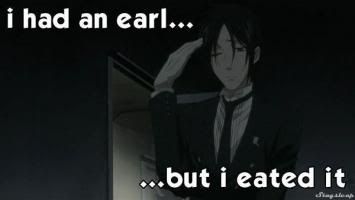 I like quite afew manga and few anime.
STILL working on Higurashi. Wtf.
Kuroshitsuji. Hellzyus
Hetalia, forever and always.
I really like victorian-like anime, mystery, horror, gore, supernatural, psychological, shotacon, seinen, a play on nursery rhymes, shounen-ai.
I like BJD, dolls, windups, figures, plushies of the sort.
Riddles, puzzles, mind games.
Etc etc. I'm learning German, then Finnish hopefully.
I want to learn Russian except the letters scare me away. lyksrsly.
Titles-
#1 Ciel Phantomhive fan of the a/m/c
#2 Monster[manga] fan of the a/m/c.

Play PWI? Find me on Dreamweaver. Cantarella or Zalice. Harshlands? Dollfie.
You can't touch my PvPness.