About
I have too many degrees. Don't ask me questions. No, I can't give you legal advice.
I enjoy:
- Politics
- Fitness and
Sports
-
Movies
-
Music
------------
Political Compass:
Economic Left/Right: 3.38
Social Libertarian/Authoritarian: -5.03
Graph.

------------

------------
"Impossible is just a big word thrown around by small men who find it easier to live in the world they've been given than to explore the power they have to change it. Impossible is not a fact. It's an opinion. Impossible is not a declaration. Impossible is potential. Impossible is temporary. Impossible is nothing."
------------
"Do I think George W. Bush is the worst president of my lifetime? Well, of course I do -- but that's not because he's a Republican. It's because he somehow (a) got into Yale, yet (b) claims "the jury is still out" on the theory of evolution."
"Frank Deford and Jim Rome both lean hard left on almost all social issues, but they openly loathe the proliferation of soccer. And that position is important: For all practical purposes, soccer is the sports equivalent of abortion; in America, hating (or embracing) soccer is the core litmus test for where you exist on the jocko-political continuum."
- Chuck Klosterman
------------
"Doctors and scientists said that breaking the four-minute mile was impossible, that one would die in the attempt. Thus, when I got up from the track after collapsing at the finish line, I figured I was dead."
-
Roger Bannister (After becoming the first person to break the four-minute mile, 1952)
------------
One of the many major problems with governing people is that of whom you get to do it; or rather of who manages to get people to let them do it to them: It is a well known fact, that those people who most want to rule people are, ipso facto, those least suited to do it. Anyone who is capable of getting themselves into a position of power should on no account be allowed to do the job. Another problem with governing people is people.
- Douglas Adams
------------
From now one we shall be known as team
"Green Death"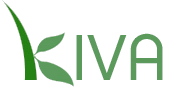 Friends
Viewing 12 of 101 friends
Journal
Less Than Liz's Journal
I'm awesome.
Multimedia
Signature
Here is the deepest secret nobody knows.
I carry your heart (I carry it in my heart.)
I am never without it.

Liberty.