About this rawring space ram :)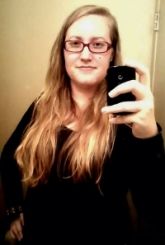 Hello, everyone! You can call me Leafy. I'm sweet and friendly, unless you push my buttons.
Alright, let's get down to business. I'm mostly here on Gaia because I love creating with color and this is a great place to express my colorful personality. I work and I attend college.
I am a professional dancer (I also sing in choir but that is for fun) and I'm majoring in performing arts. I'm also a writer. Currently working on a novel about a series of murders. I also love to swim. I may be part mermaid ;D I am also a geek/nerd. Kittens, watermelon, and giraffes make me smile.
I've been on Gaia since March '07. Feel free to send random comments or PMs. I give advice or if you have a random weird question, I'll do my best to answer that too. You can usually find me in the CB.
Please do not ask me for donations.
I donate when I want to and usually only to friends. Please also no random friend requests. Let's talk first. (: