About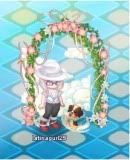 Please click th link under if u want Demi Lovato to come to D.C
http://eventful.com/demands?ga_type=demands&ga_search=demi lovato&q=demi lovato
http://www.gaiaonline.com/forum/art-shops-and-requests/profiles/t.44152931/
come to my shop for profiles
Im a 14 year old girl who likes going on the computer.
Also I like cute puppies

i like winnie the pooh


Pets name: lisa
Adopt your own!

Pets name: innie
Adopt your own!
I like Demi Lovato and Selena Gomez. smile Selena and I have the same last name totally kool.
http://i7.photobucket.com/albums/y251/swt_angel128/demi3.jpg[/IMG]

Friends
Viewing 12 of 181 friends
Multimedia