About
I AM CHANGEING ACCOUNTS, AFTER A WEEK THIS ACOUNT WILL BE VOID AND I WILL DELETE EVERYTHING OFF...MY NEW ACCOUNT IS : Mistress is a Heretic
FOR THOSE WHO ADDED HOMESCHOOL MAGGOT, IT IS THE SAME ACCOUNT JUST A DIFFERNT NAME,
tHANKS, HAVE A NICE DAY!
~things to know about me~
~i like scary movies
~ i listen to almost every rock,punk, metal band,
~my favorite colors are purple and black and green
~i LOVE popcorn and bagles
~IM DOMINICAN NOT MEXICAN!! stressed
~im a J.R.O.T.C.. cadet and im proud
~dont start fights with me, even if im wrong , ill win
~i really like tripp pants
~i like free stuff!! *hint hint*
~my friends are awsome, they know who they are >.> i hope....
~i like anime
~i heart random comments, they make me happy!
~i really like peanut butter and pocky
~im single,Gah~ thats a pain to admit......i feel like the failure kid you make fun of!
S
o
y
o
u
t
h
i
n
k
y
o
u
'
v
e
w
o
n
?
W
e
l
l
t
h
i
n
k
a
g
a
i
n
.
A band i like-
An anime i like -
A movie i like-
this is cool, my friend wrote it.:
Hush little baby, don't say a word,
All your screams will go unheard.
And if someone does come to your aid.
Their arrival home will be delayed.
What became of you, they'd wonder.
They'd find all your pieces thrown asunder.
Connect me to the murder they will.
At least I enjoyed the thrill.
I'll break back out, so heed my word.
I'm not afraid To Kill a Mocking Bird.
I'll find those who prosecuted me.
You'll all pay, just wait and see.
YOU KNOW YOU LIVE IN 2009 WHEN... 1. You go to a party sit down and take Myspace photos.
2. You haven't played solitaire with real cards in years.
3. The reason for not staying in touch with your friends is because they don't have AIM, MSN, Facebook, or Youtube.
4. You'd rather search all around the house for the remote instead of just pushing the button on the T.V.
6. Your evening activity is sitting at the computer.
7. You read this and keep nodding and smiling.
8. You think about how stupid you are for reading this.
9. You were to busy to notice number 5.
10. You actually scrolled back up to check if there was a number 5.
11. Now your laughing at your on stupidity.
12. Put this on your profile if you fell for it. You know you did. And so did I. Y-Y
funny s**t: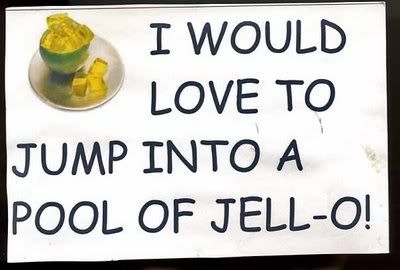 This person is me, (im not pretty at all so dont make me feel bad please):
AVI ART_
SLIPKNOT IS LIFE
SLIPKNOT IS ART
SLIPKNOT IS INCREDIBLE
SLIPKNOT IS AMAZING
SLIPKNOT IS METAL
SLIPKNOT IS FOR ALL THE WORLD
SLIPKNOT ARE IMMENSE
MAGGOT FOR LIFE!!!!!!
I'm a liar,
because I don't tell you everything.
I'm a slut,
because I like boys.
I'm weird,
because I'm not like you.
I'm a nerd,
because I actually like reading sometimes.
I'm a fake,
because most of the time I'm happy.
I'm stupid,
because sometimes I'm wrong.
I'm a prep,
because I like looking nice.
I'm a punk
because I hate listening.
I'm done,
being labeled.
Maggot pledge:
Maggots don't just kiss, we make out.
Maggots don't just fore play, we ********!
Maggots don't relax, we chill.
Maggots don't talk bad, we talk s**t.
Maggots are the people you could always trust.
Maggots are the best mother ********
Maggots aren't nice, were the s**t.
Maggots don't mess around, you ******** with us we ******** you up b***h
Maggots don't whine like bitches, we scream our ******** heads off.
Maggots aren't cool, we are awesome mother ********
Maggots are sexy mother ******** you don't screw with!
Maggots are blessed when they are born because now were proud to tell everybody that we are Maggots!
Maggots are...there isn't enough words that could explain how and who Maggots are-we love Slipknot and thats all you need to know b***h.
People envy us because they know we are better unlike those stupid p***y a** posers!!!!
No one is more Headbanging then Maggots!!!!!!!! & Everybody Loves Us Because We Are Unique In The Best Ways !!!!!
!!!!! WE ARE Maggots for Life And So ******** Proud Of It!!!!!
GET THIS OR DIE
Dreams are just your mind dealing with the day's events, right? Nothing paranormal about that; everyone does it. I mean, there are places you visit often in your dreams. A certain house, a shop, a school… But these places are just figments of your imagination, right?
Have you ever wondered about these places and the people within them?
I know you're out there, "lucid dreamers". You're the ones who can control what happens when they dream. You are just beyond that film, that membrane that separates us.
Lucid Dreamer, have you ever wondered what that beautiful woman in your dream felt when you suddenly decided you wanted to ******** her? Oh, she seemed willing enough, didn't she?
Have you ever considered that you raped that woman, Lucid Dreamer? That she had no choice but to do everything you willed her to do while her mind watched on in horror?
Remember, Lucid Dreamer, all those awful things you have done in your dreams… And consider what those who call dreams their home must think of you. What they wish to do to you in kind.
I'm waiting, Lucid Dreamer, for those nights when your exhaustion keeps you from your power.
Oh, the things I will do to you then. Sweet dreams.
Friends
Viewing 12 of 37 friends
Journal
my life...i guess
what im feeling,my thoughts and stuf.
Signature
"Dead Visions in your Name.
Dead Fingers in my Veins.
Dead Memories in my Heart"

Im the one you cry on, talk to, spend every day with you, yet im the one you forget.