what i'm in to!
MY RPC INFO
my name is LKC.

i'm bi, 20, and a Neko/Vampire/Witch.

i turn in to a black cat or panther,... and YES! i have had all my shots! and they fuji hurt! the things i do for you people! *hisses*

this is me!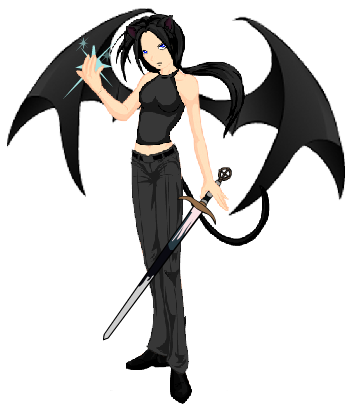 www.dollwizard.com
~WARNING~
I DO POUNCE
i hate snobs!

i can be shy at one second, then hyper the next.

i never stick to one look with my avatar. i change my avi like daily or one every 2 days.

any other things you want to know about me feel free to pm or leave a commet!
A Quiz!! How Well Do You Know Me?
http://www.testriffic.com/friendtest/4236615
Something that came to mind
My Blood Runs Freely Form My Wrist To The Floor
As I Slip From This World To The Next
I See A Raven As He Preches By My Side
As I Take My Last Breath The Raven Says
Alas She Is No More
In Truth Behold



you say i am who i am, but in true, you are not who you are, you hide your true self, showing the world a picture of what you look like, is not showing the world who you are, showing the world who you are on the in side is showing the world who you are
Voice



The Voice Of Others Speak For You
Because Somewhere You Lost Your Own Voice
The Voice That Is Yours And Yours Alone
You Have The Power To Find Where It Is
All You Need To Do Is
Be Yourself and Stand Your Ground
Guilds about Movies I Like/
LOVE!!!

~FORUMS TO CHECK OUT~


I'M THE 195 NEKO TO SIGN!
This is My Bebo Link, just click it Here.