About

Total Value: 1,460,709 Gold
[Item Information]
Item List:
Sweet Charming Blush
Child of Gevaudan
Gunslinger
Regal Adornment (Golden Egg)
Red Decora Dress Shoes
Red Velvet Queen of Cups
Red Kawaii Hair Bow
Sam's Red Elbow Pads
Satin Hairbow
Sweet Sunrise
name: aeris or aerith
nicks name:EARISU
Occupation: Florist
Gender: Female
Weapon Staff
Race Cetra
Home Icicle Lodge (also called Icicle Inn)
Blood type O
~~*~~~~*~~~~*~~~~*~~~~*~~~~*~~~~*~~~~*~~~~*~~
hi im Arerith im a goddess of the accents .. i meat zack when he fell on my church flowers thts how i met cloud and also i m adopted my mom found me ina train sation in mid gar also zack gave me the idea
to sell flowers.
Aerith/FF7AC__Watching_Over_Cloud_by_Shiro.jpg[/IMG]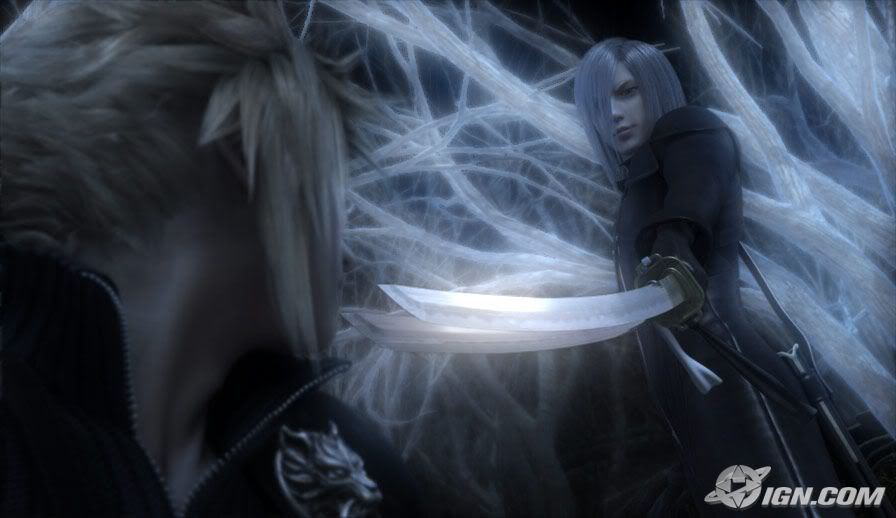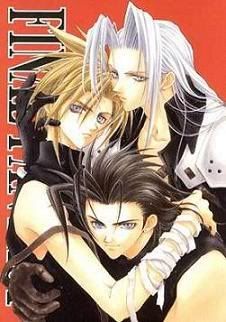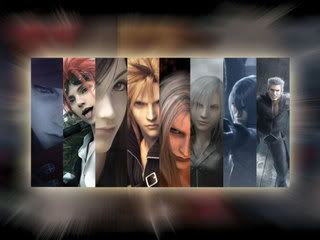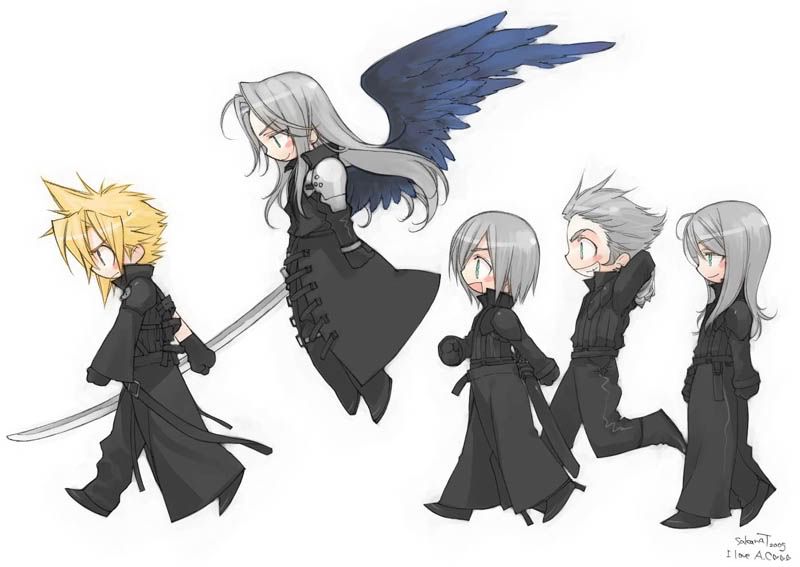 mad
jkqhbzf]http://i171.photobucket.com/albums/u314/animelover112894/Final[IMG]http://i119.photobucket.com/albums/o145/nu1986/FFVIInomuracastdesigns.jpg[/IMG] Fantasy/FFfaves5.jpg[/IMG][img
mad
jkqhbzf]http://i238.photobucket.com/albums/ff212/train_heartnet_13/71b30eb0.jpg" class="user_img" alt="User Image" />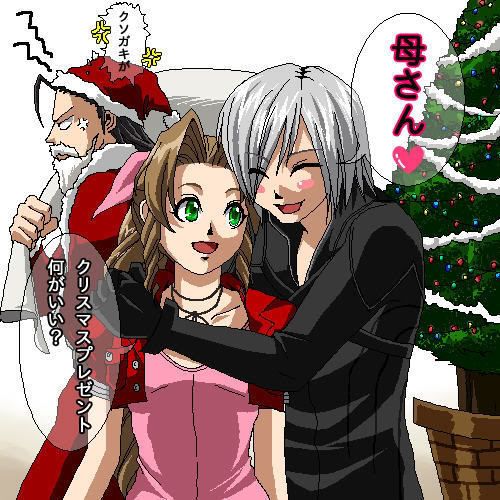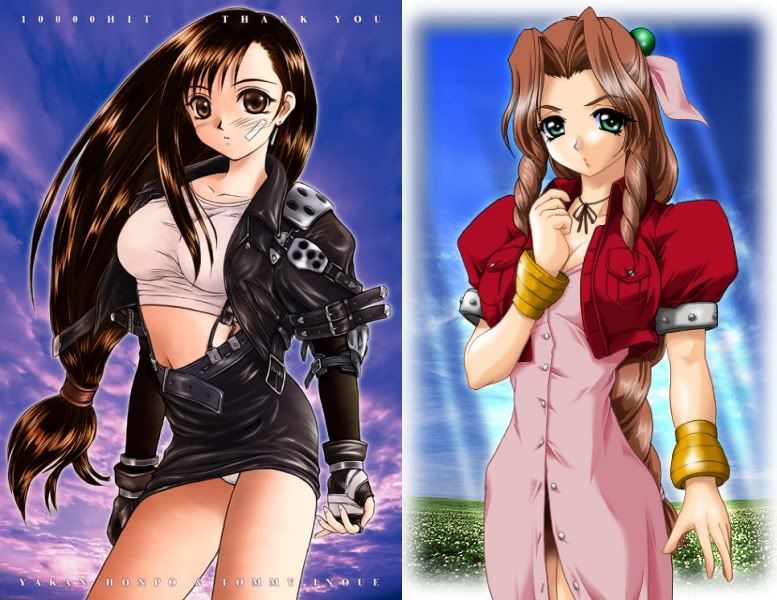 i hate sephyorth b/c he desorys cloud hometown and he kills me and tifas family and he is very oppseded with his mother jonova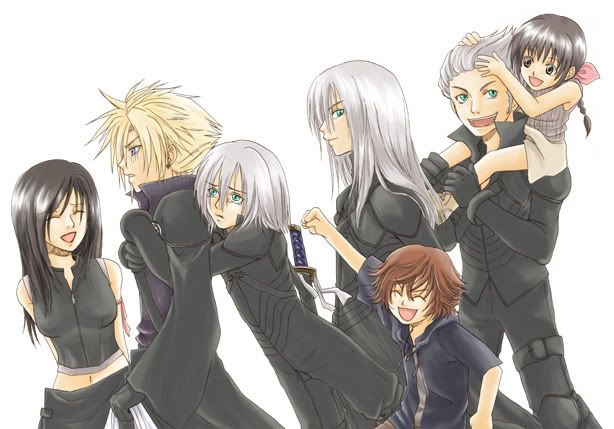 what could i say about the turks hmm they kidnapped me and before zack died i was watched bye the shira crop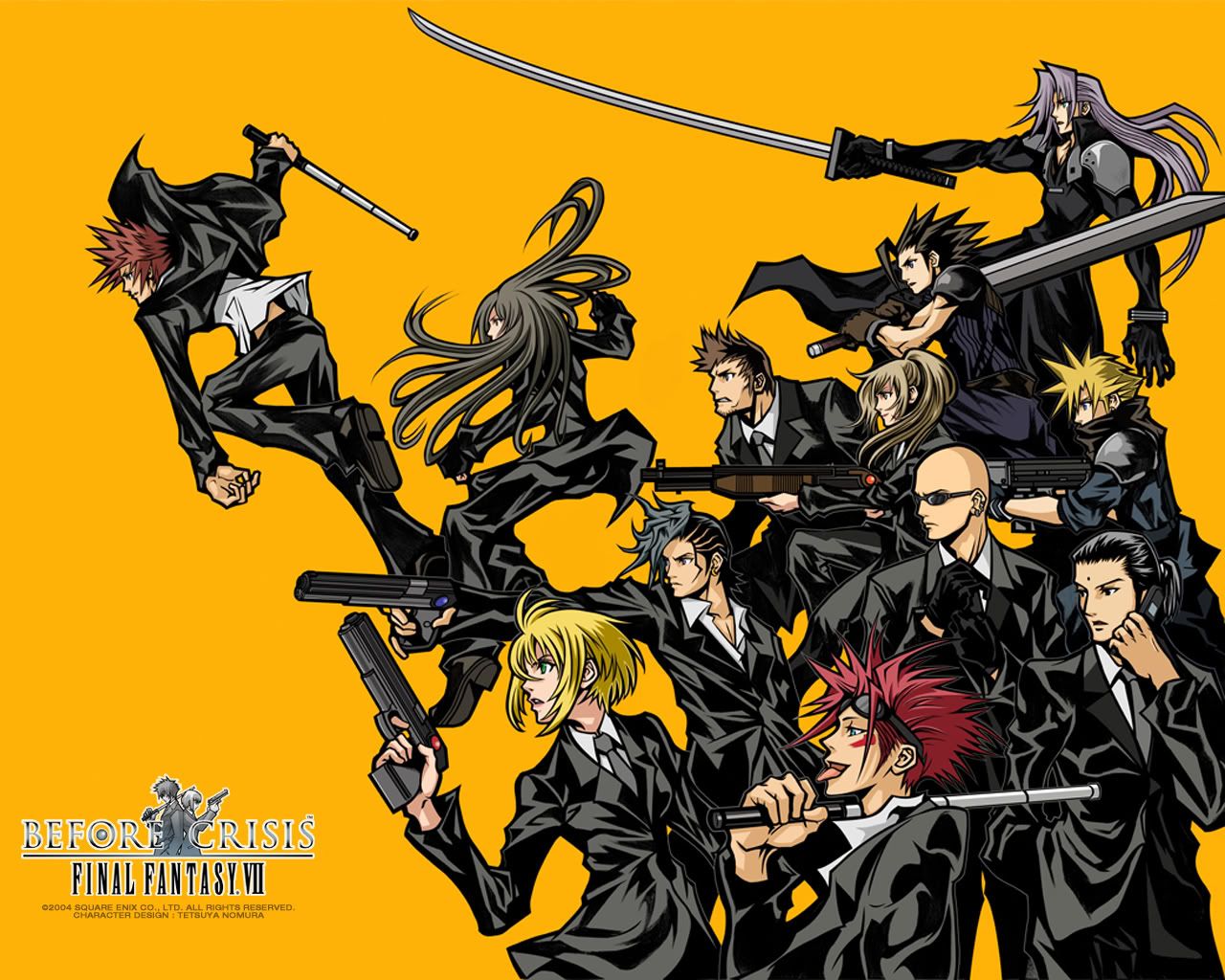 okie this pic featured me ,tifa. barret , vincet valntine, yuffie, red, kadaj that son of a b***tch sep , zack and the turks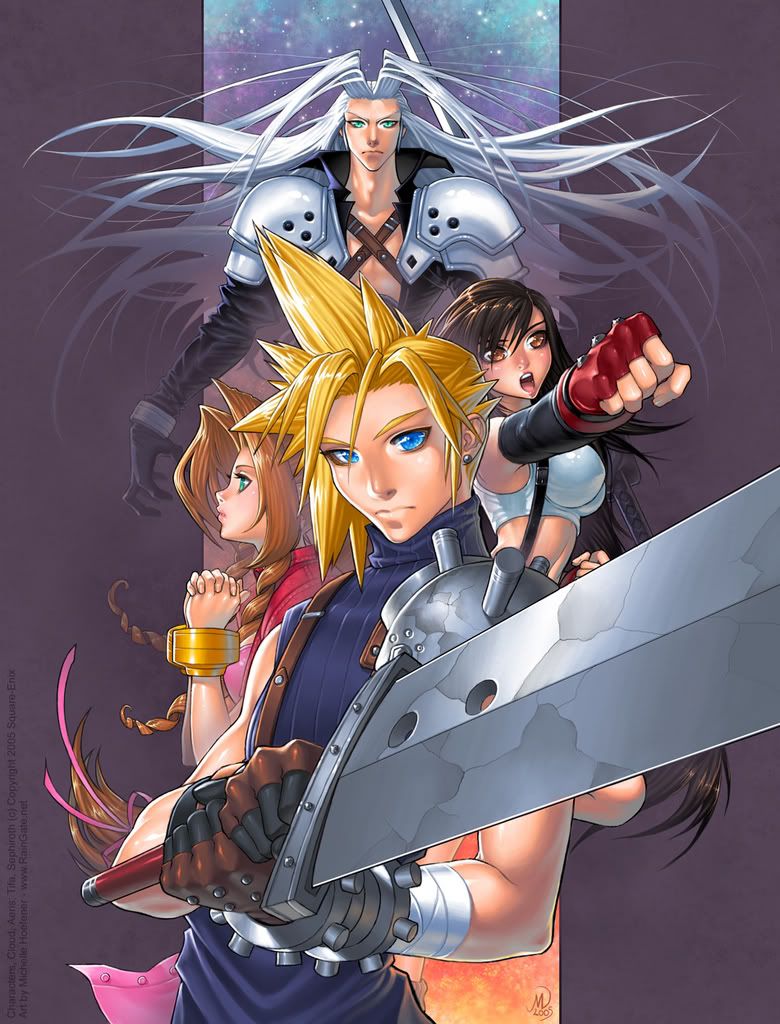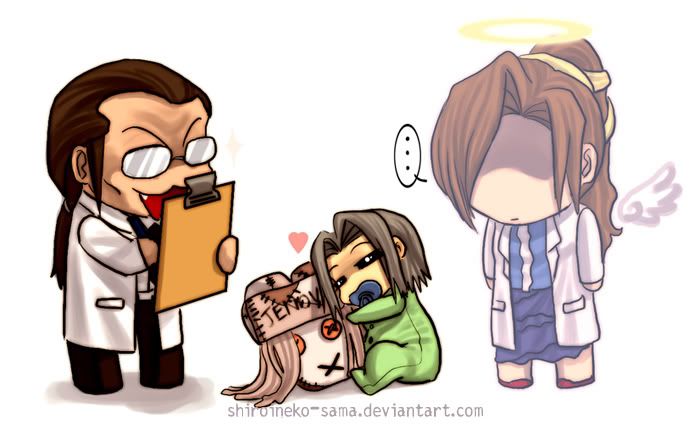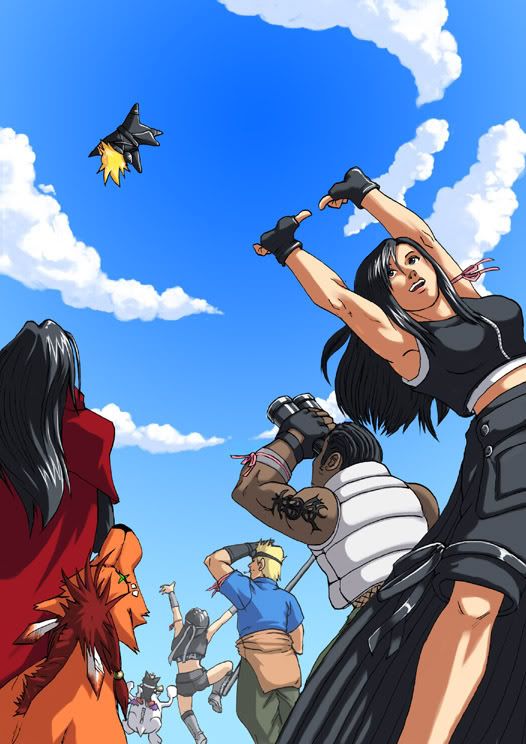 ok this is my dream lavi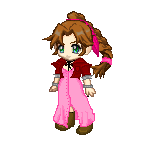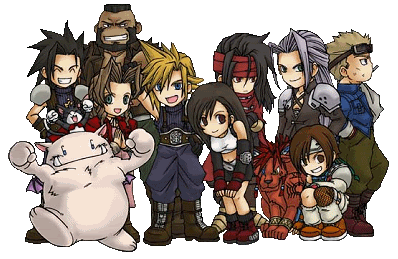 pic of me aerith or call me aeris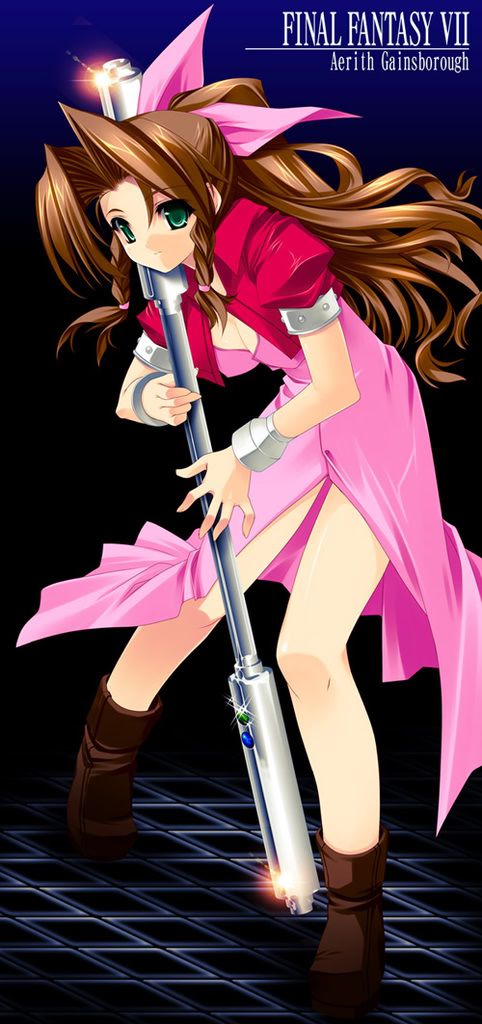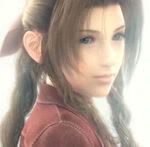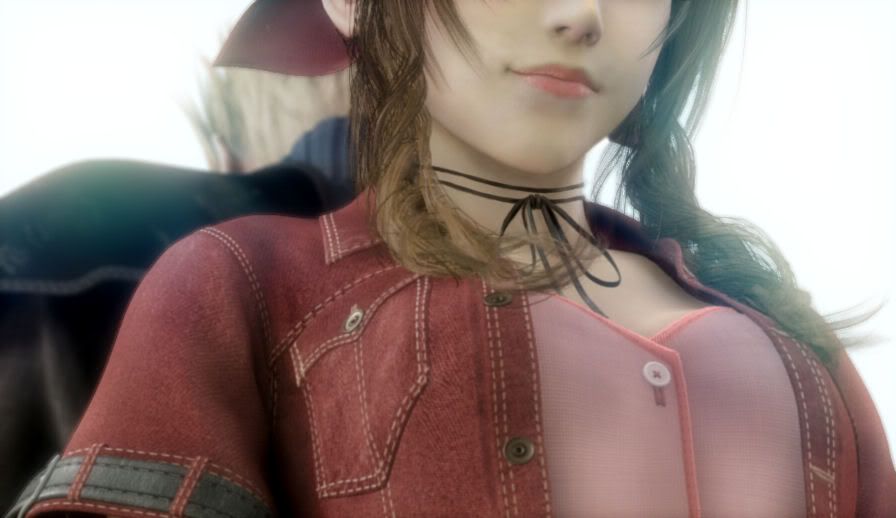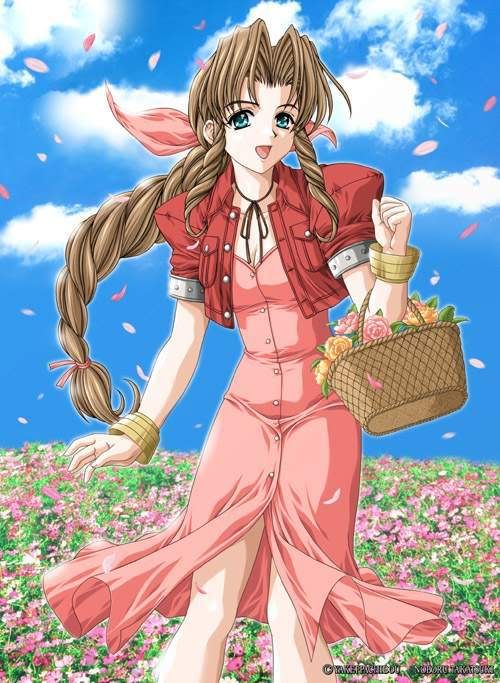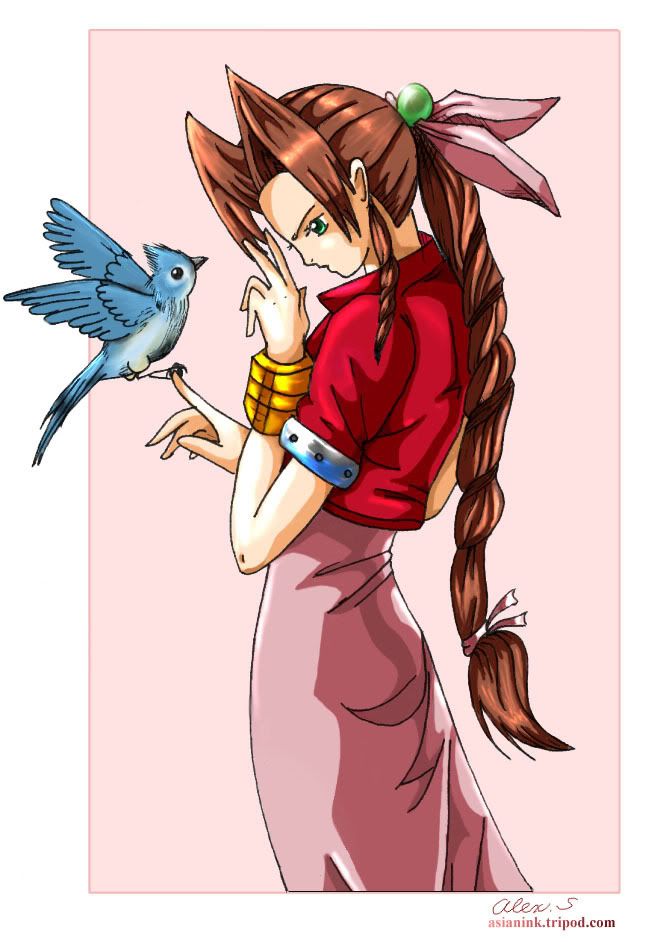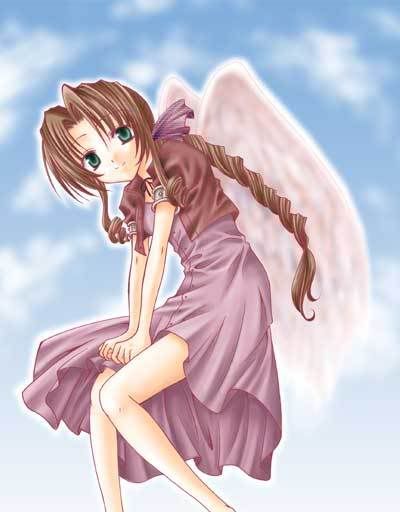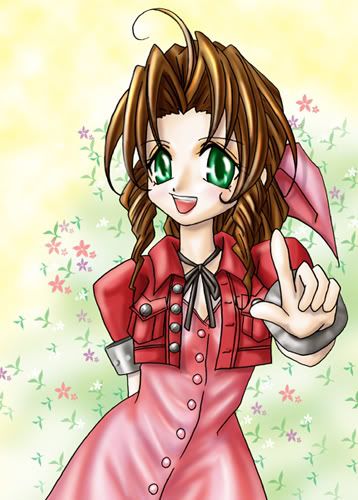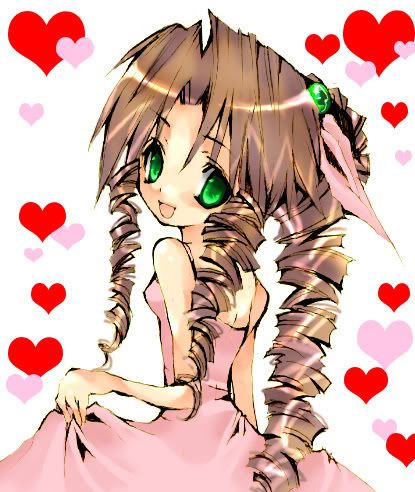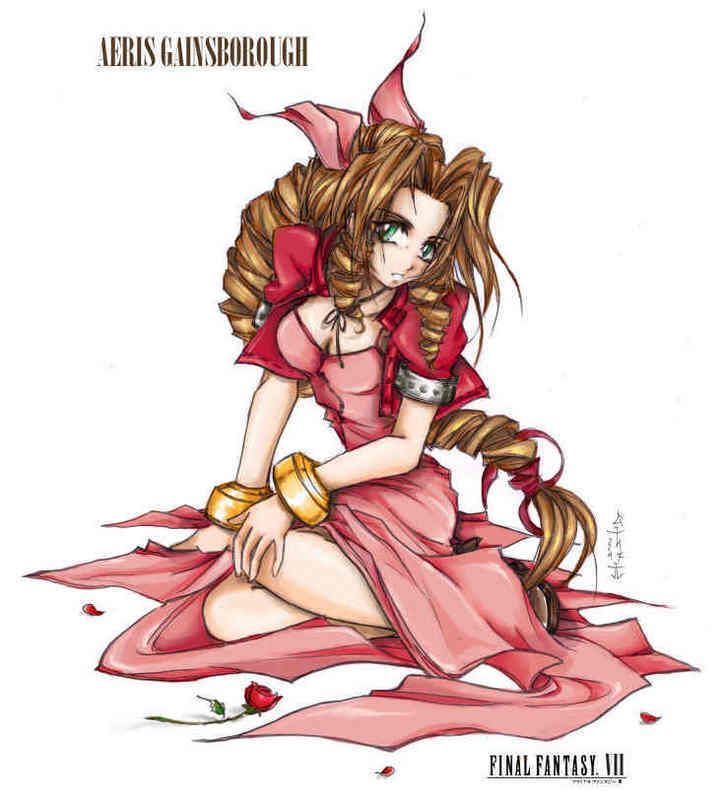 ok this pic is funny b/c i want to do this to sephy real bad for trying to kill me XD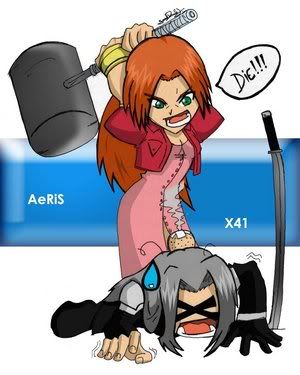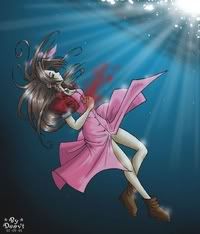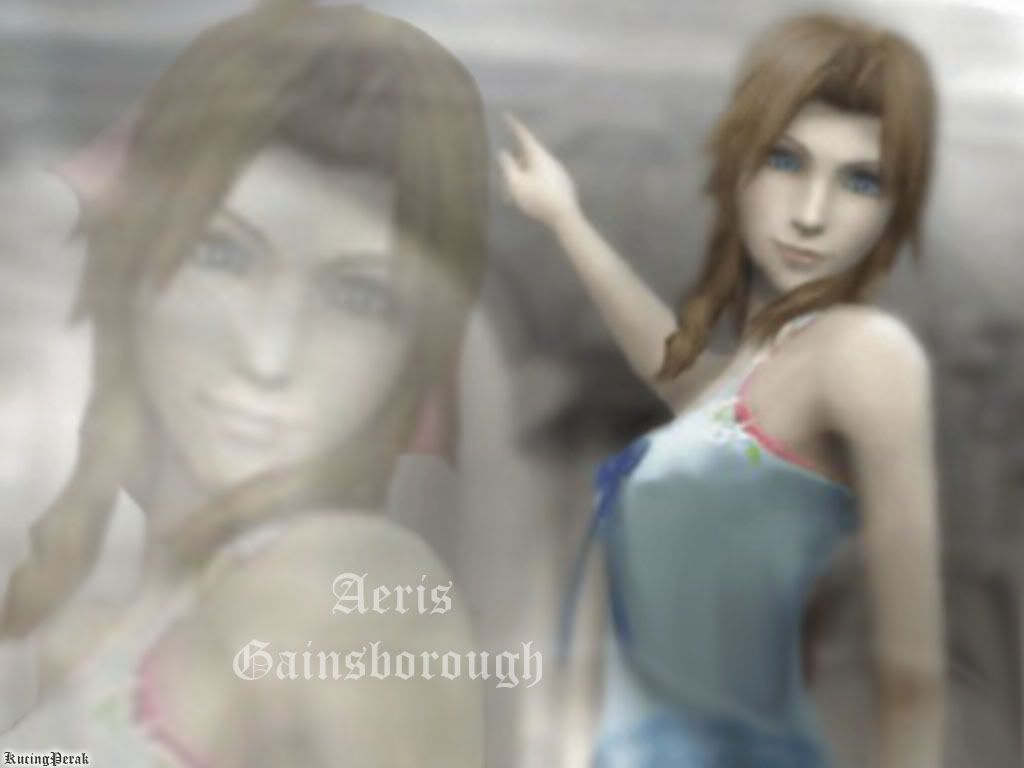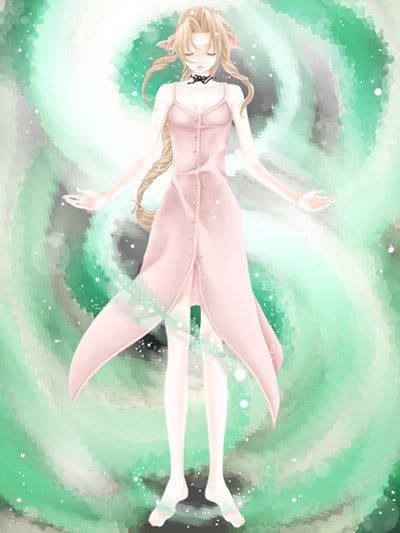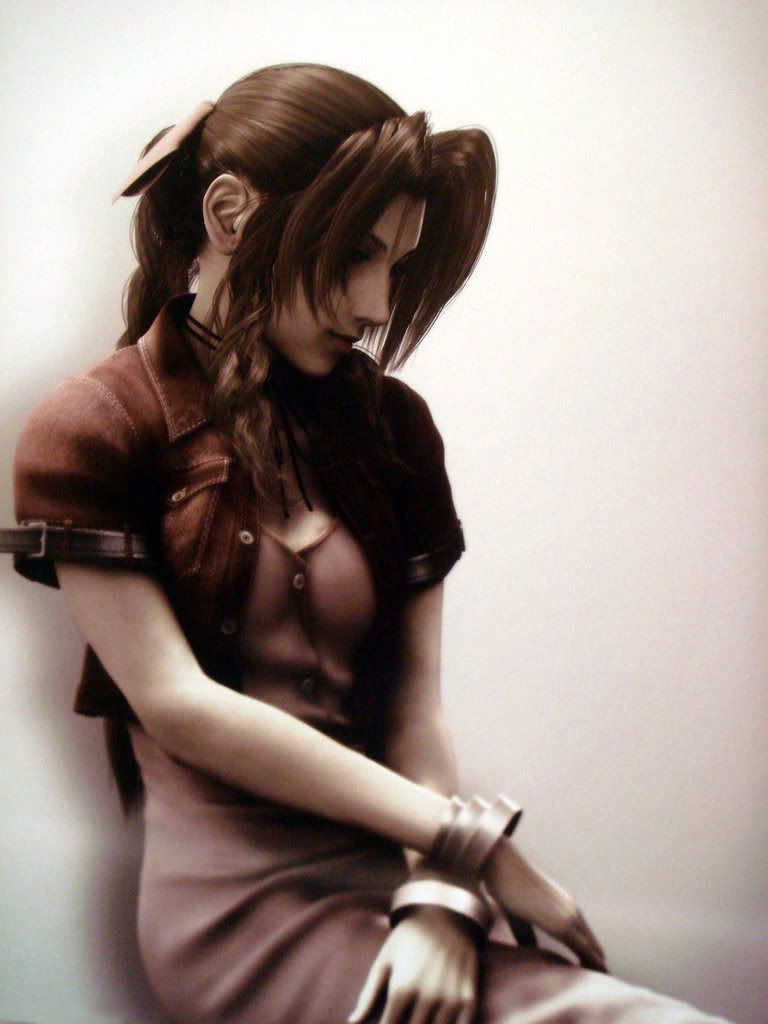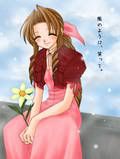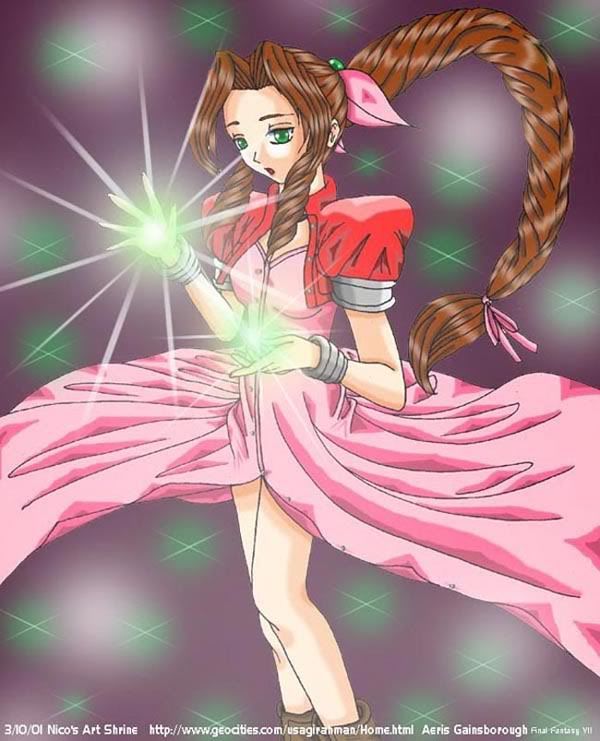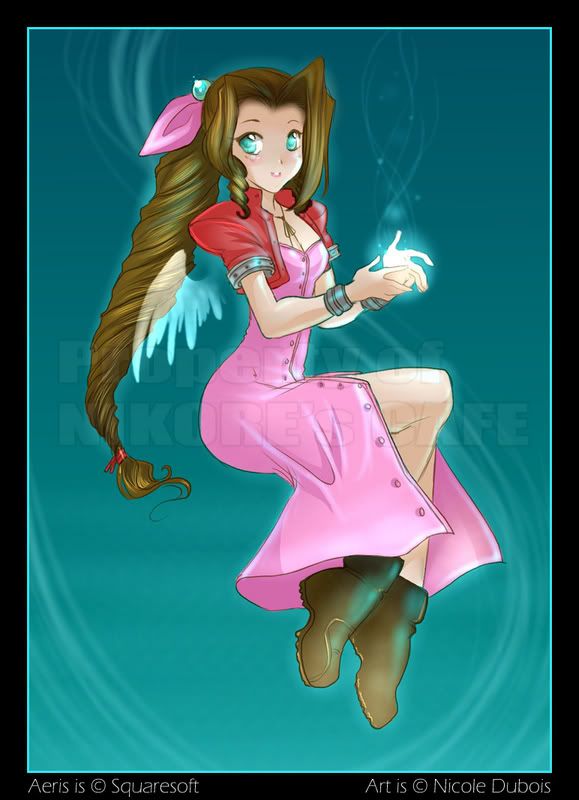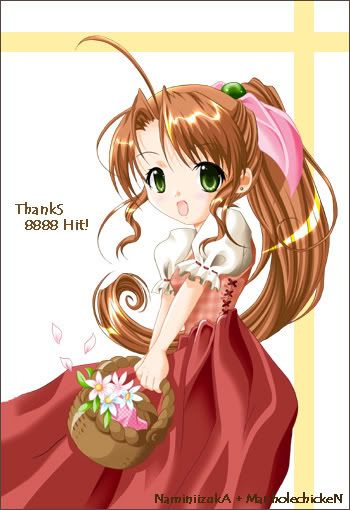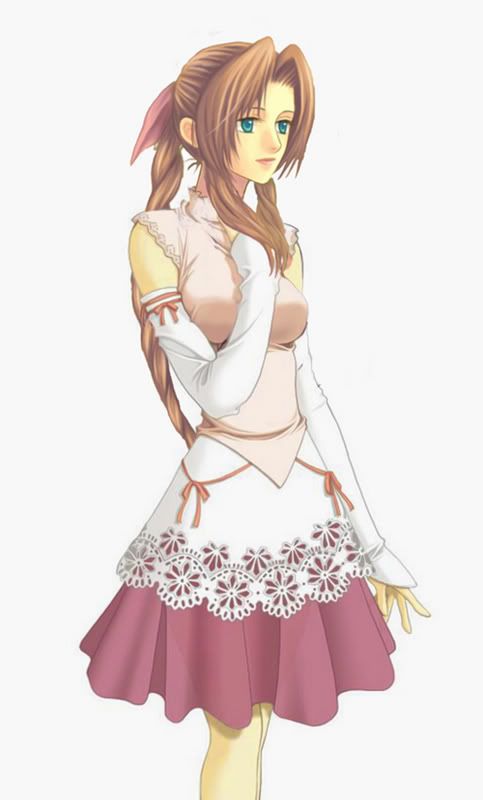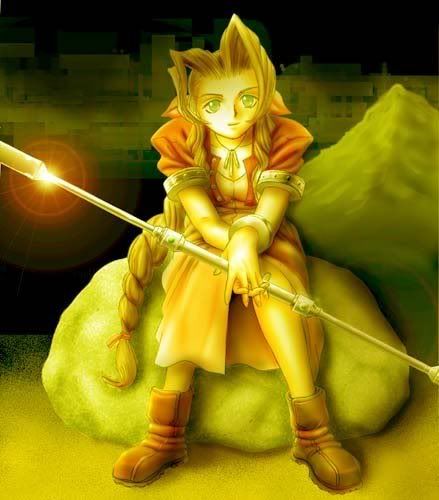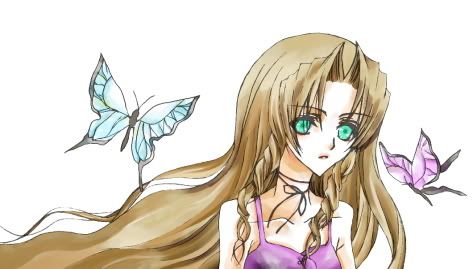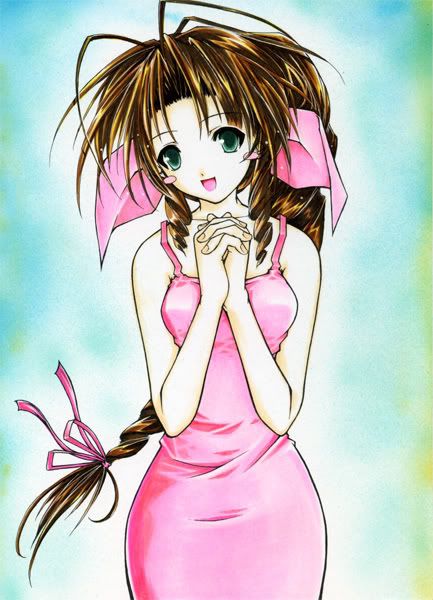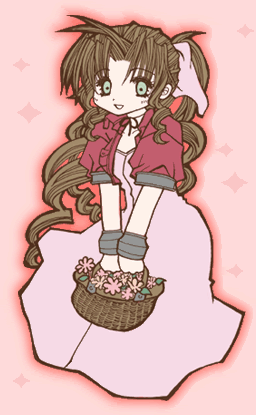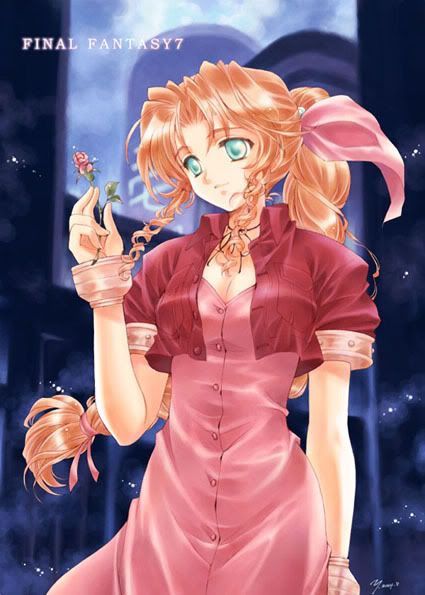 o.o y am i dressed as yuffie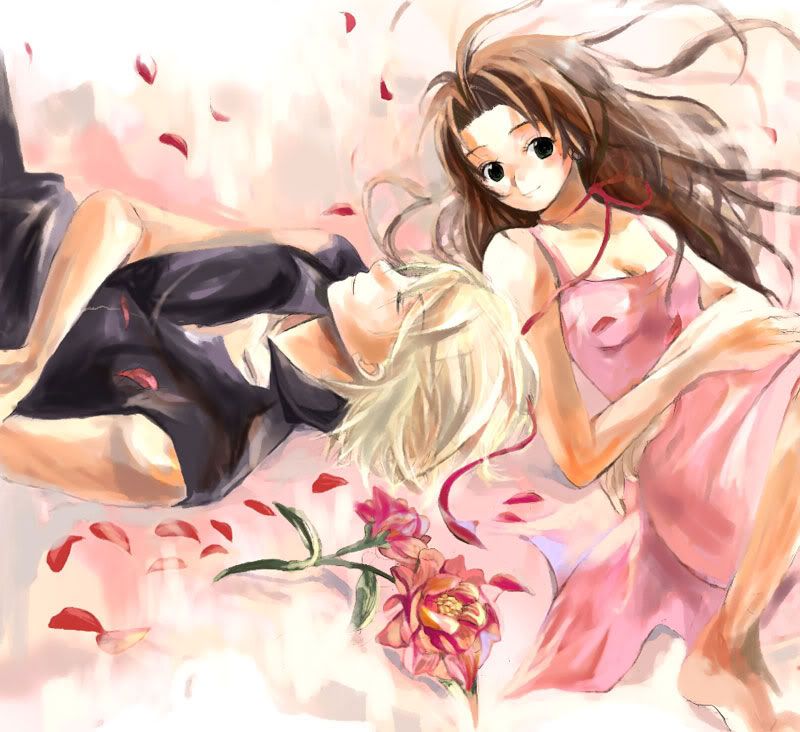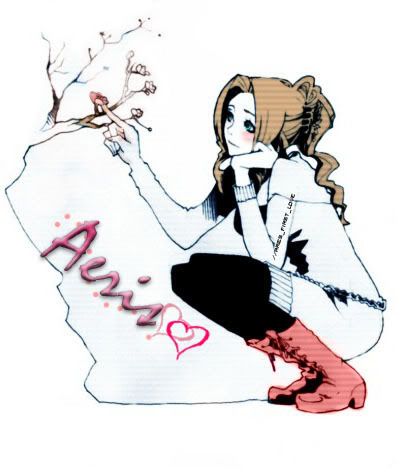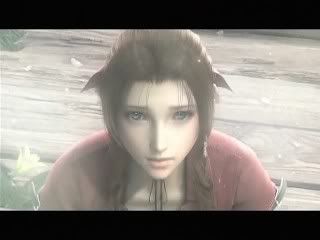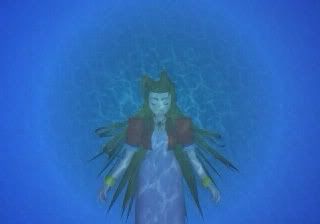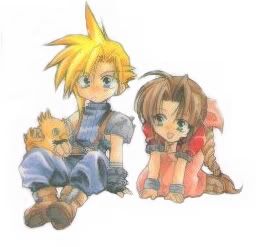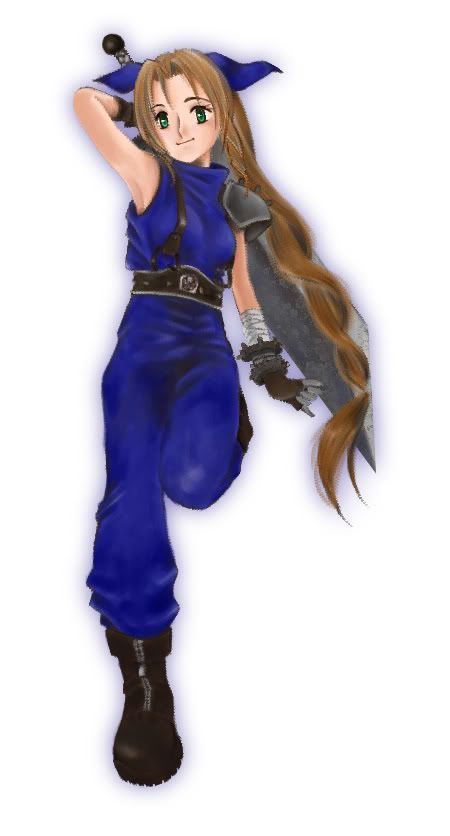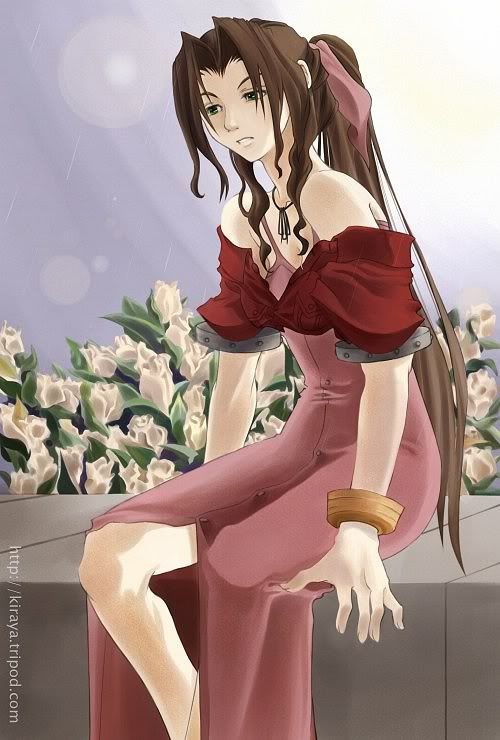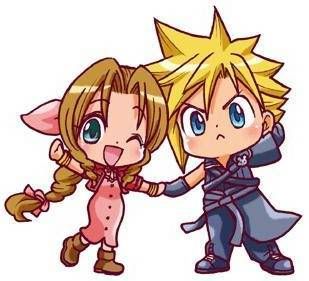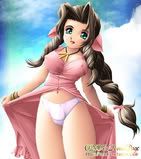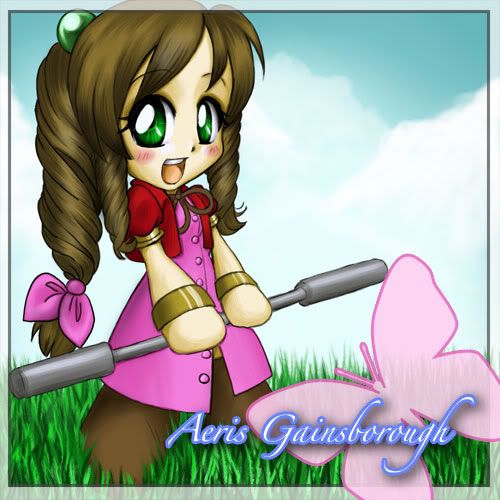 XD sephy desrevs this Aeris/capainthappy.jpg[/IMG]
okie heres every one in a group again and the truks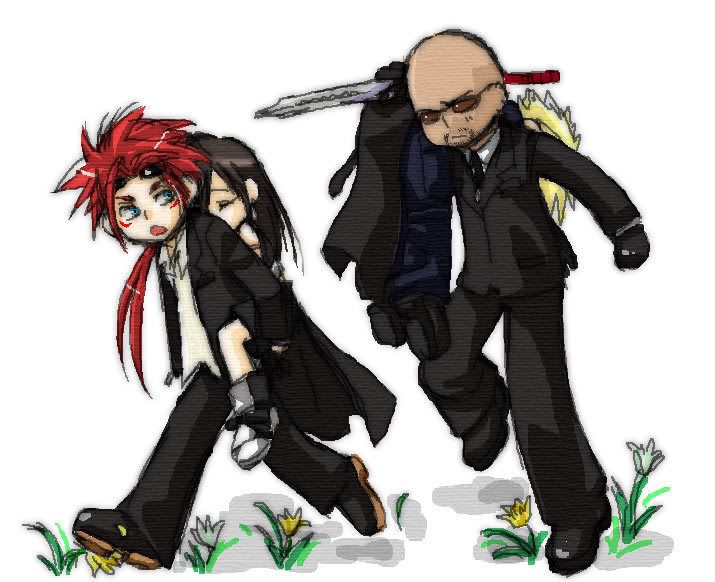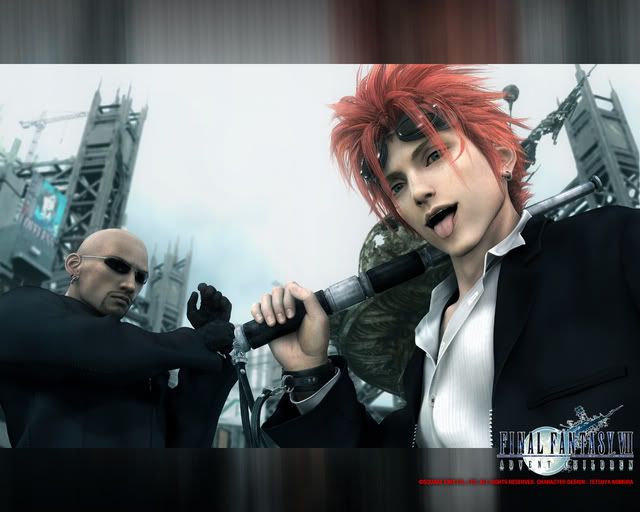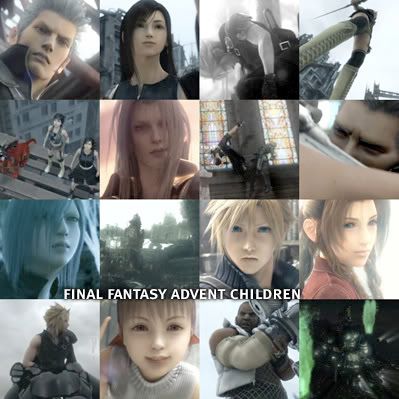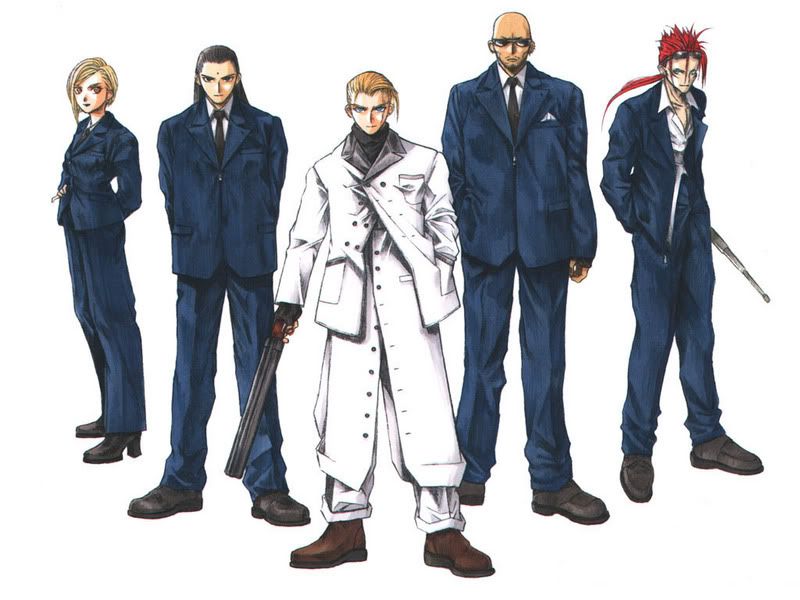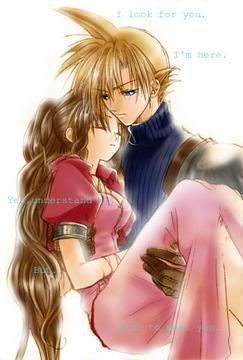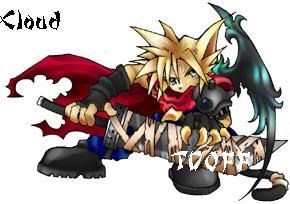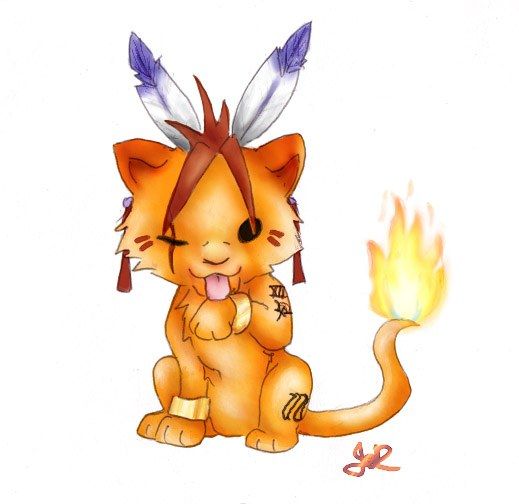 this pic bleow is kinda creepy this is every one wearing dresses O_O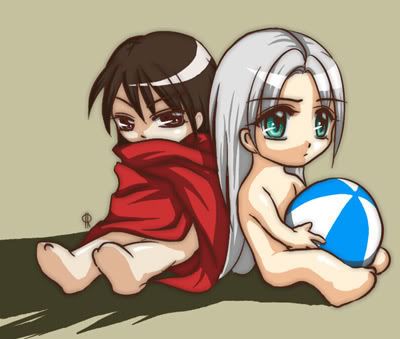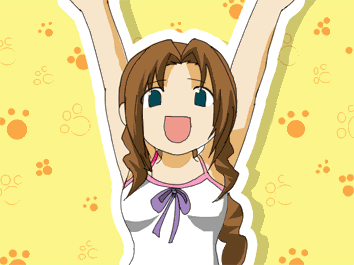 and how many times ive been called mother ........like 3 times
and my favorite chater is kadaj and aerith ............and zack
........ this is what happend when i was little i was adopted ....
Ifalna, Aerith's biological mother and wife of Professor Gast, is sick and dying near the train station in the slums. How Ifalna is sick is not explained, but it is assumed as a result of Shinra experiments. Ifalna meets Elmyra Gainsborough and asks her to take care of Aerith, which she does. Flashbacks in Final Fantasy VII reveal that Ifalna was the last pure Cetra. Professor Gast, while originally hired by Shinra to interview Ifalna about her heritage, instead grew to love her and together they settled down in Icicle Village and cut contact with Shinra. Soon after Aerith was born, Shinra invaded Ifalna and Professor Gast's house, executed Professor Gast, and kidnapped Ifalna and Aerith. They held them as captive research subjects for 7 years. Ifalna, although weak, eventually managed to break free and deliver Aerith to Elmyra at the train station right before dying.
my mothers last words where
MY DREAM LAVI
Total Value: 640,459 Gold
[Item Information]
Item List:
Sun Staff
Magical Girl
Heartstring
Grace of Aphrodite
Chyaku Norisu Scarf
Biancamella 2nd Gen
Buttoned Down Feather Boots
Cherry Red Polyester Suit Jacket
Ruffled Pink Dress

ME AND MY BF Swordsman_Cloud_Strife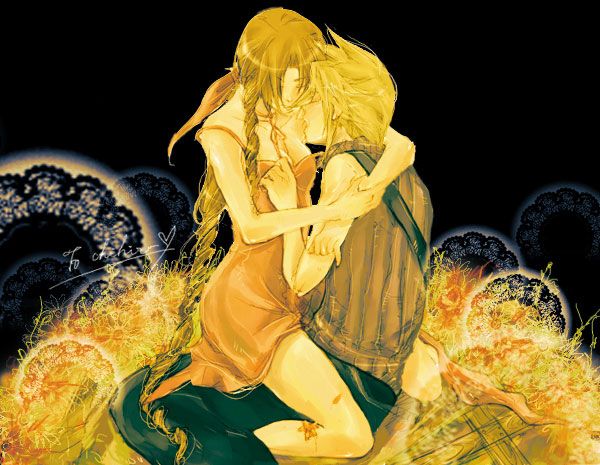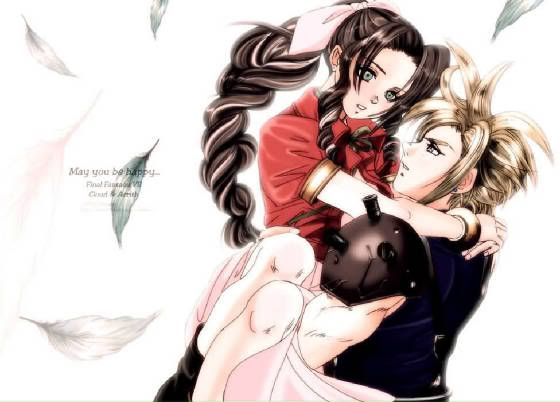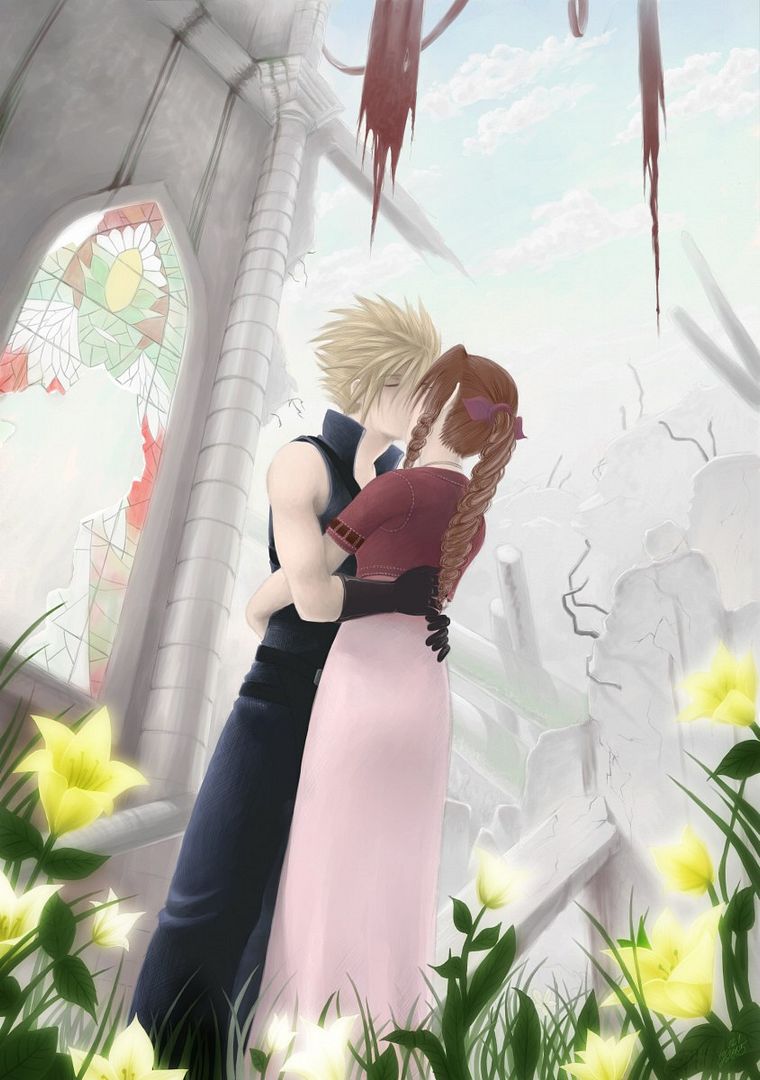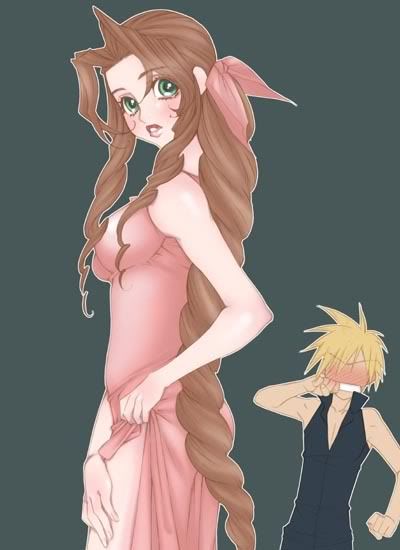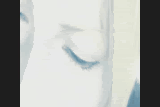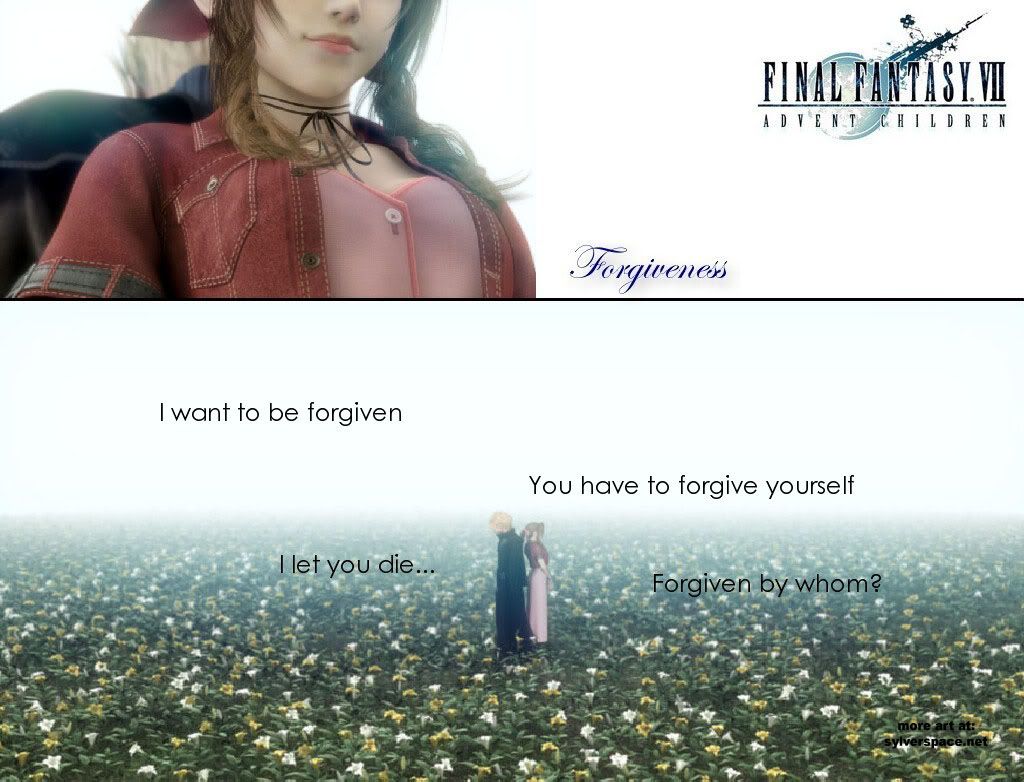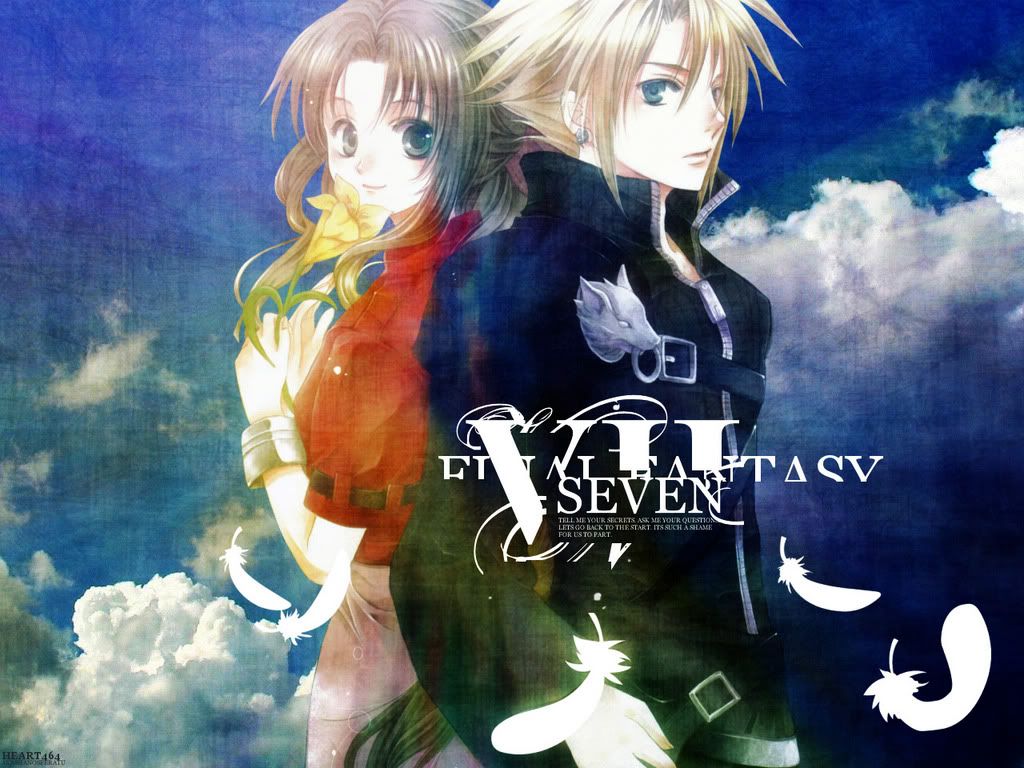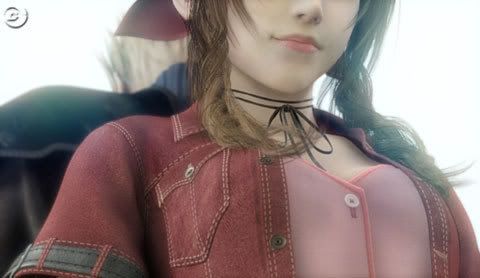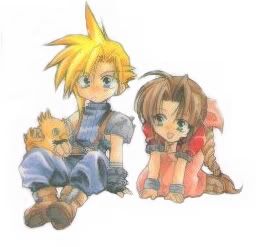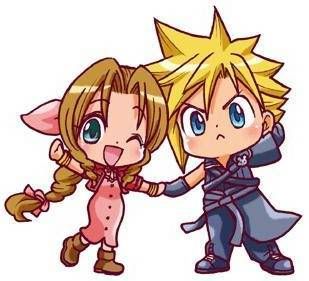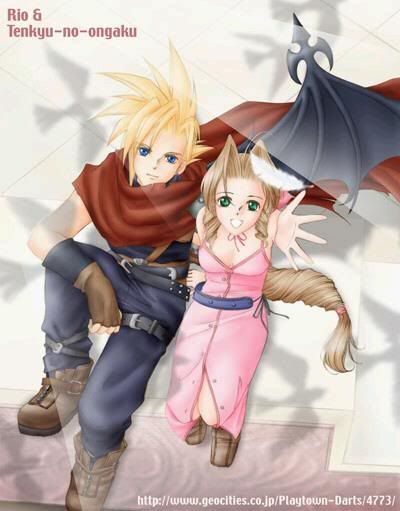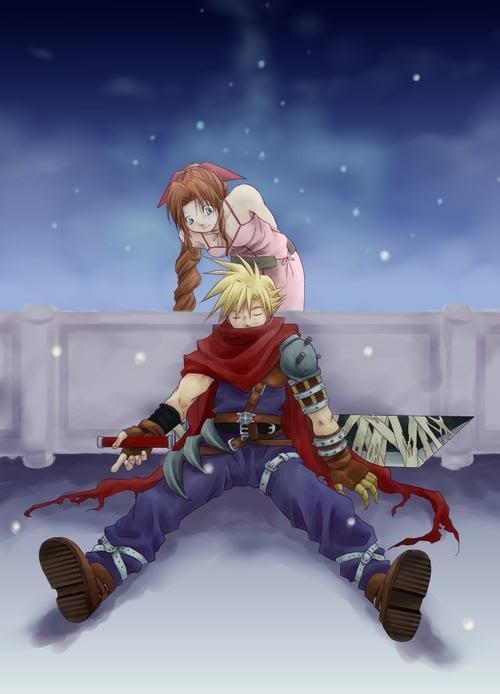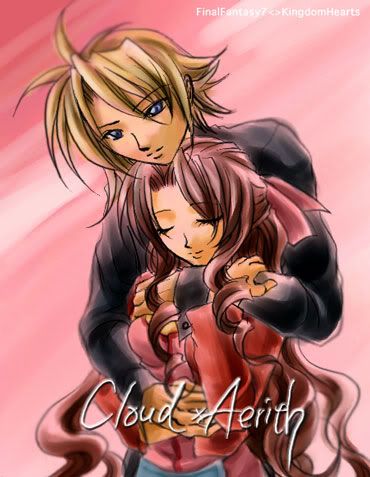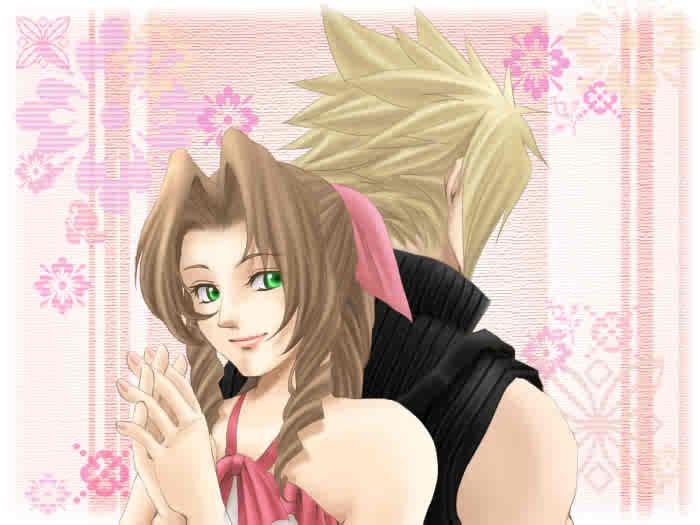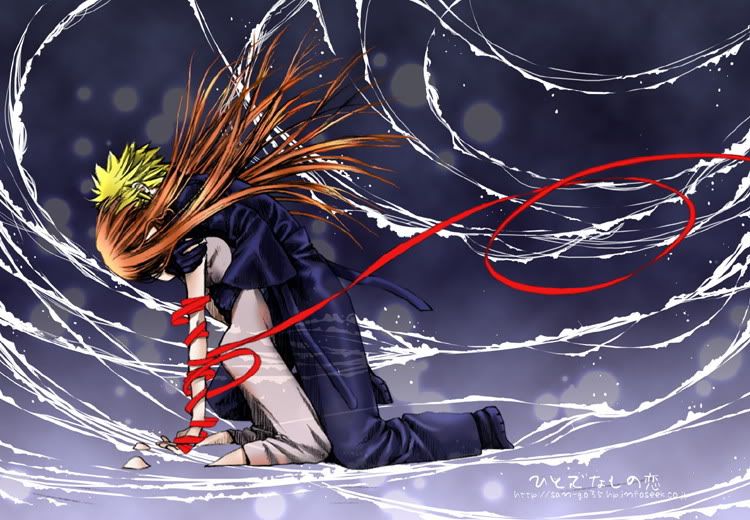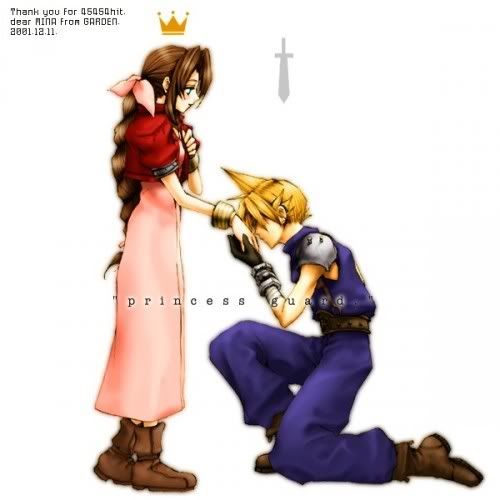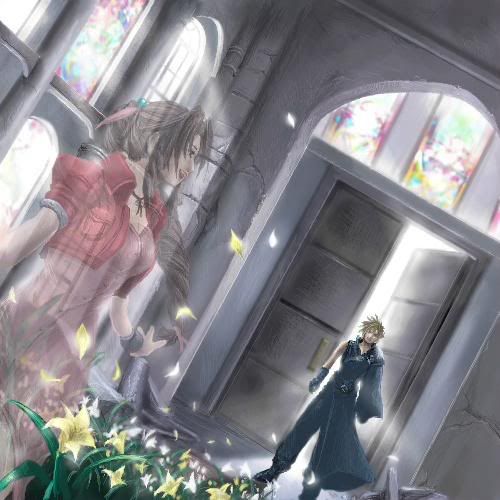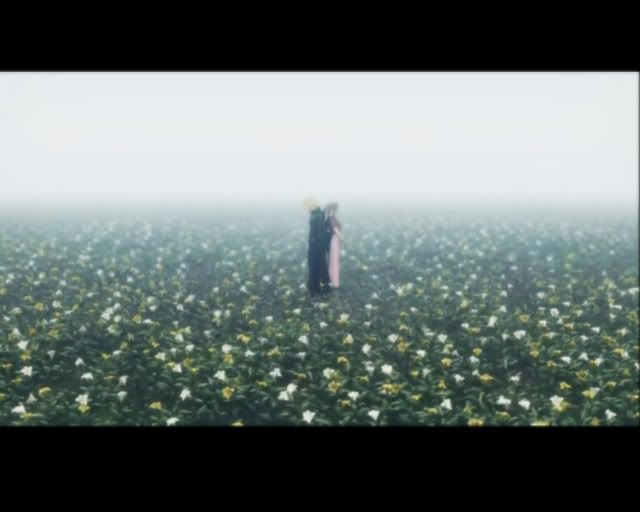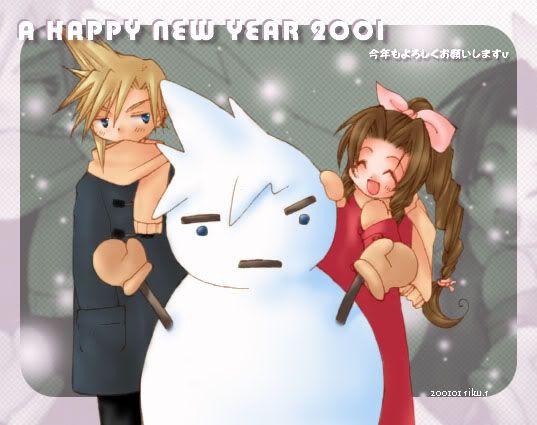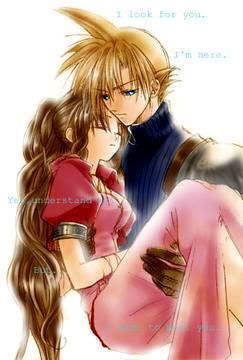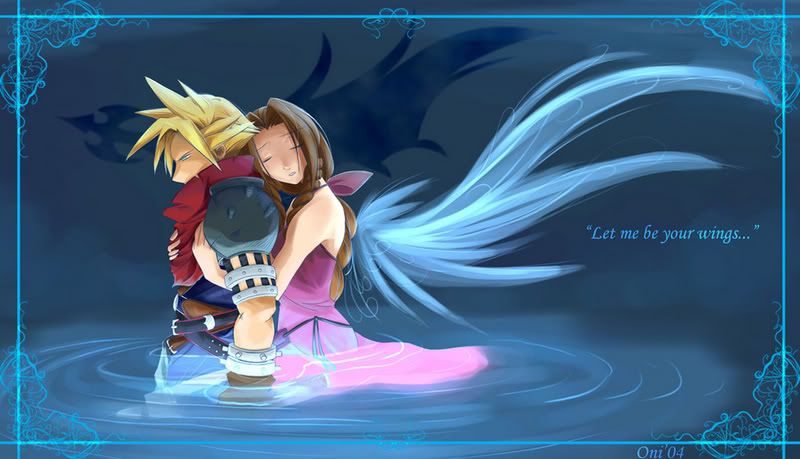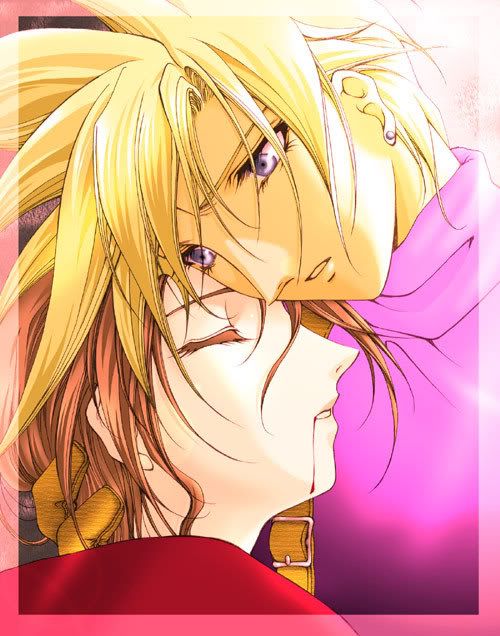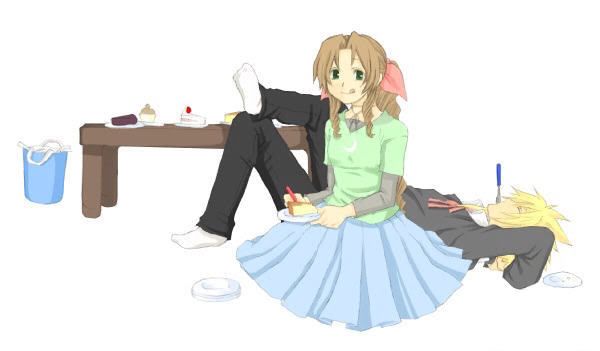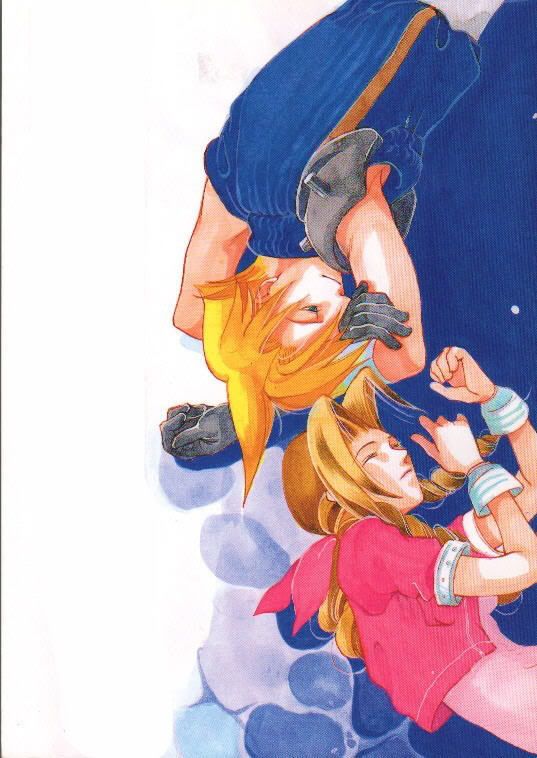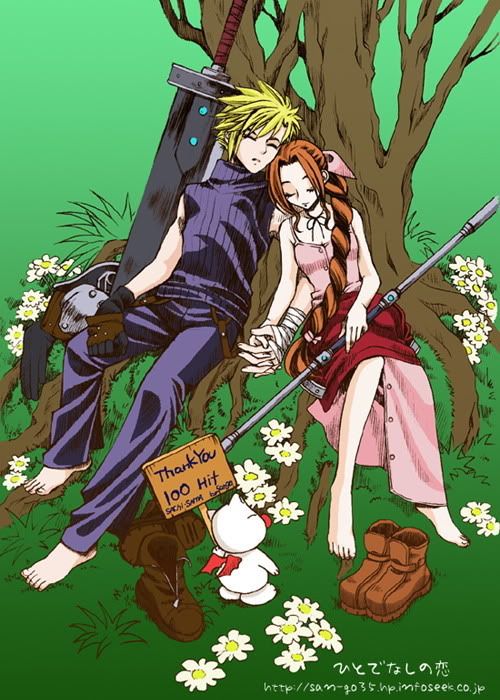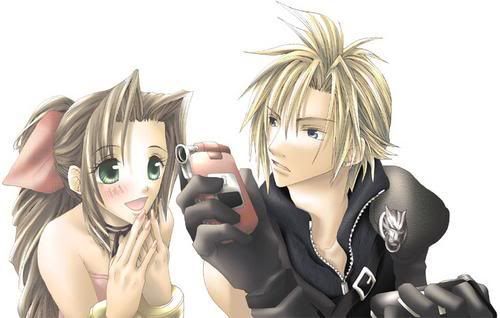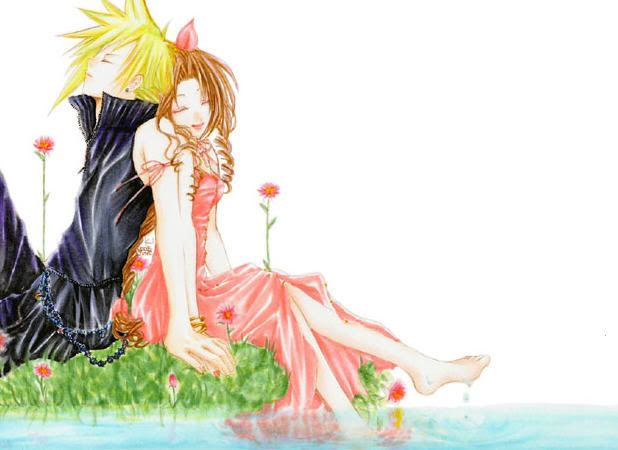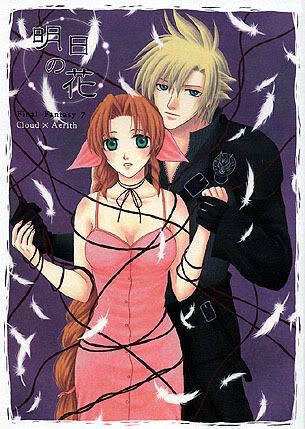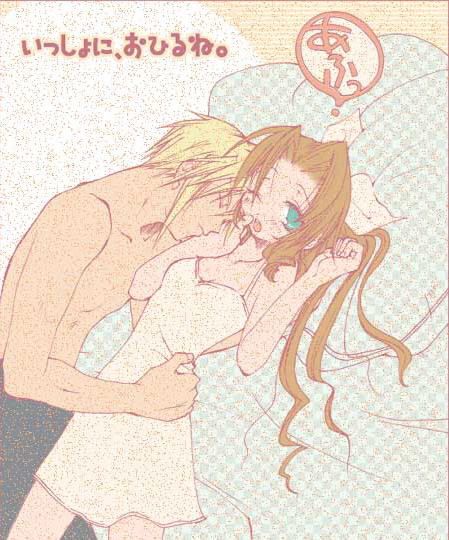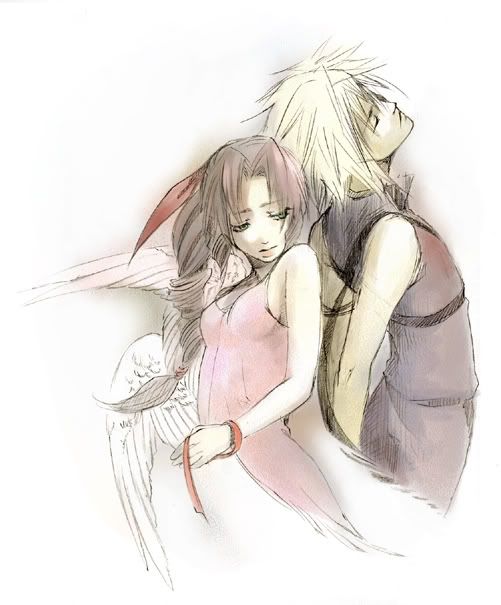 ~~~~~~~~~~~~~~~Changes ~~~~~~~~~~~~~~~~~~~~~~~~~~~~~~~~~~~~~~
hai im almost 20 years old in rl
well im sry i have not been on for soo long
im ~emo~ in rl
beacuse alot of s**t happened to me since my ex died and my bro
and i lost my ex bbf beacuse she was a b***h!...............................
......................i only think about sucide aqt some points
you could say im like Vincent Valentine ............
the emo type/ talkative type ..................
i listen to depressing music ]:.........like simple plan and papa roach..........
m y hobbie is drawing writing depressing poems.........about people dieing
i used to cutt myslef just out of sadnesss
~~~~~~~~~~~~~~~~~~~~~~~~~~~~~~~~~~~~~~~~~~~~~~~~~~~~~``



Total Value: 21,796,076 Gold
[Item Information]

[/ur
Item List:

Fall of the Morning Star
Vampire's Blood Moon
Bloody Eye Bandage
Bloody Upper Arm Bandage
SDPlus #227 Cordis the Inside Out Boy
Count's Vengeance
Bloody Arm Bandage
Bloody Head Bandage
Sushi Master
Ai no Ka Gangster Brigade
The Nightmare 3rd Gen.
Crimson Marionette
Black Dark Elf Thigh Boots
Ribbon Luv Sleeves Black
Devilish Headphones
Acid Teru Teru Bozu
#0000FF Complex Shirt
Alruna's Rose 3rd Gen
Cherry Red Polyester Necktie
Crimson Promise
Black Lace Heart Mood Bubble
Black Album
------------------------------------------------------------------------------------------------------

----------------------------------------------------------------------------------------------------
My piko dream lavi i made today


Total Value: 1,214,506 Gold
[Item Information]
Item List:
Masquerade 7th Gen.
Rose Guardian
Electric Plug Tail
Ribbon Luv Sleeves Black
White Space Girl Boots
Stealth EvoBlack Pants
Apprentice Charm
Doki Doki Deito
Angelic Headphones
------------------------------------------------------------------------------------------------

Friends
Viewing 12 of 223 friends
Multimedia
Signature