About
Live on Forever
Michael Joseph Jackson
King of Pop


Total Value: 3,859,981 Gold
After Exclusions: 3,720,789 Gold
[Item Information]

Item List:
Satin Hairbow
Elemental Wings
Gogh Reed 7th Gen.
Seafoam Gown
Gogh Reed
Death Whisper (11th gen)
Anima Adamantea 4th Gen.
Elemental Spirits


Right now, I'm wondering what type of ill-fortune luck brought you here to my profile page. As you can see my profile can or might be nothing of your interest such because it is designed according to my own preferences and interests. And I know not everyone likes the same things because the world would be boring that way but I do plead you to respect my likes as I will respect yours.
Well, since your already here I might as well introduce my self, the real me as in the one typing on the keyboard, the one moving in real life. Well, here's a picture of me. smile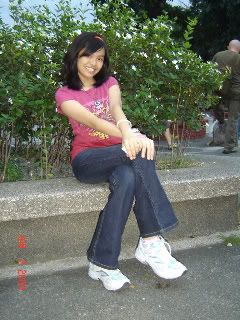 I know! I look absolutely and completely ugly!
I'm Krizzie Cruz! ( I'm not telling you my real name, of course!)
Im from the Philippines; to be exact I'm from Malabon City. That area is a little bit floody thankfully water does not reach the part where my home is.
I'm 14 years old. I turn a year older every November 16.
I study at St. James Academy. My favorite color usually changes on a day to day basis. My favorite color today is red! I'm also friendly. I don't mind random PMs and friend requests so don't hesitate to ask!
smile
I have some of my real life friends along with my online friends on my profile..I guess this gif can describe me a little

Likes and Dislikes...
Let's see...
I love-
taking pictures

anime

ball pens

stationeries

read novels/books

listening to music

eyes

school

every subject in school
chocolates!

candy!

people
SPECIFICS:
Hermione Granger

Harry Potter (The Book)

Fay Flourite

Ryoma Echizen

Sasuke Uchiha

Sakura Haruno

Alice Cullen

Jasper Hale

Amu Hinamori
Ikuto

MATH
SCIENCE
ENGLISH
SOCIAL STUDIES
Pilot ball point pen
Enice gel pen
Optimists
I hate-
Pessimists
animes that keep me up at night
too annoying people (annoying people are great; TOO annoying people are different)

I don't really hate a lot of things I tend to think positively about all things that come my way! smile

Which Naruto Shippuden girl are you?
My Results:

Sakura Haruno You got Sakura! The main herowine of Naruto, Sakura is very strong and skilled at chakra control. She is also brave and determined, as well as a great medic ninja.
What kind of anime fighter are you?
My Results:

Shinsoku Literally translated from Japanese to English as "God speed" or "God-like speed", you are just as your name suggests. You use speed to overwhelm your enemies, moving at speeds that are almost unnoticeable to the human eye, you are of the greatest warriors in existence.
Friends
Viewing 12 of 413 friends
Journal
**KrIzZiE's SuPerCaLiFrAgILiStIcExPiAlOdOcIoUs EnTrIeS**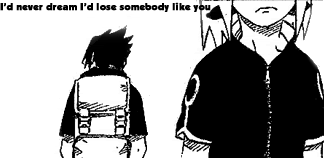 Signature