About

Why, hello!!!
So, I got bored with my old about me and decided to make a new one. Well, i decided to redo my entire page on Gaia. So, where do i start?? Oh, right... My name: Lydia. My name is Lydia... & If you use it... I'll be happy. I'm 14... FOURTEEN. Pretty young, i know. But, deal! I spend most of my time on the computer or hanging out... I live in the Bronx... I like reading... Hmm... That's about all you need right???
:: shrugs:
Well, anyway,
I'm just pretty much cool.
I would much rather have messages.
So message me for more.

Donate to me...
Donorz:
Ogre1989
xd
D.Oblivion
Rain_Hime
skweekumz
cubey08
Ihavepants
belialclownakumaofsin
usedlast_rikku
-Blue-monkey-89-
yokosamasoki
Jessicas_teddy_bear
fierce shadow
wizard71369
sundaze
amaya verena
ashleeabsolute
heart
chicksineggz
Add your name!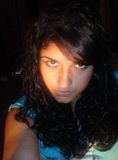 Friends
Viewing 12 of 36 friends
Journal
Kickin It With KoolKatSista
I think that this will mostly consist of my life on a daily basis and probably some opinions on things in current events. I'm really opinionated so I'll usually have something to say and if you don't know me, well let me say... I have a crazy life.
Multimedia
Signature
100k
My Birthday is October 7th
Gifts I have recieved: 0 :[