About
Age: 17
Birthday: May 28
Height: 142 cm (4'8&quot
wink
Handedness: Ambidextrous
Zodiac Sign: Gemini
Residence: Saitama Prefecture
Blood Type: A
Strong Subjects: PE (However, it is not her favorite subject)
Disliked Subjects: Math, Science
Favorite Food: Chocolate Cornet Bread, Chicken
Hair Color: Blue
Eye Color: Green
Online Name: Konakona
Hiya everyone. My name is Konata Izumi. I love online internet games, or any other kind of game really. I may look small and cute, but I'm already 17. People can say my personality is, well........ interesting, but that's okay because I like it. I work at a cosplay cafe, it's super fun. My favorite cosplay is cosplaying Haruhi Suzumiza! I don't work hard in school. I alway make excuses to why I'm always late . Either the teacher's really smart or my excuses aren't that realistic because she always seems to know I was just playing online games overnight and that I overslept. In school, I run super fast on the track field in gym class. I would join the track team, but that would meen less time to watch anime, so I decided not to join. Speaking of school, I have super awsome friends there! One of them is Miyuki. She's so sweet, but she always wears glasses. But I guess it's a good thing because I got really annoyed helping her with her eye drops. The other two are the twins, Tsukasa and Kagami. They're twins but they're nothing alike. Tsukasa's super nice and shy too, but Kagami's...not. Even though we don't get along all the time, I'd have to say that my closest friend is Kagami. I live with my father who's a total perv, but I still love him. My mother died before I ever got to see her besides when I was an infant. My father showed me a picture of her and it was creepy how much we look alike. Me and my friends have been threw alot and I hope we have many more fun times to come.
Enjoy my pro. everyone!
Me, Konata!: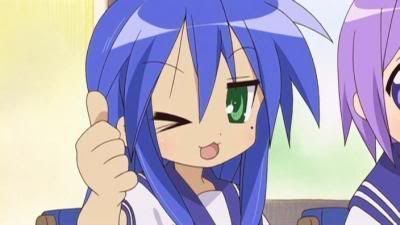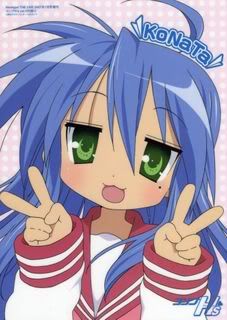 How late did I stay up this time?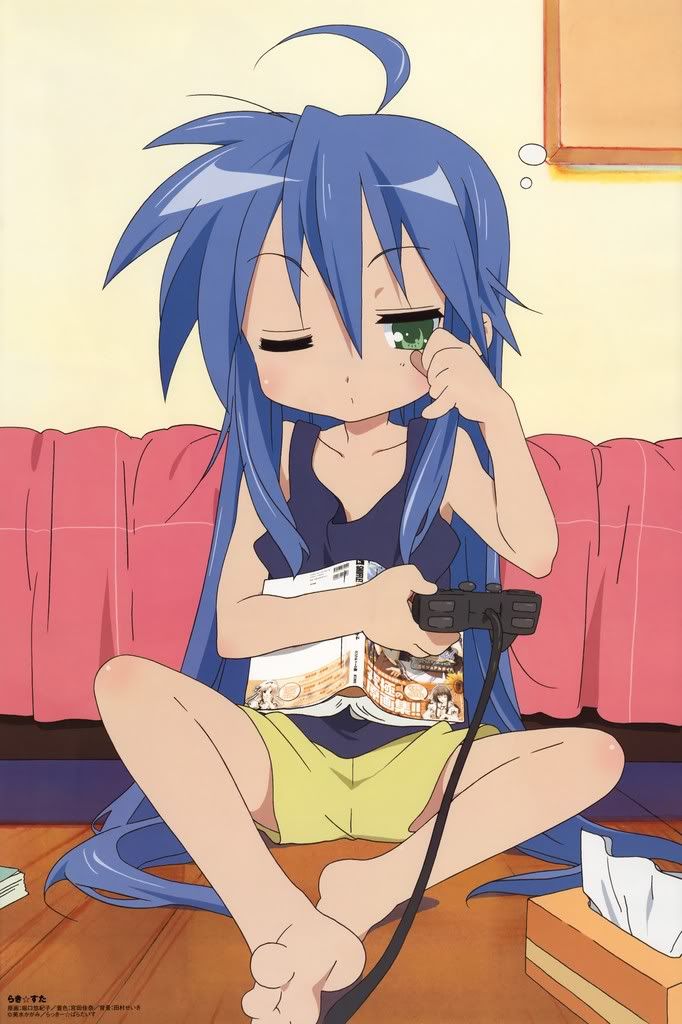 Like my floatie? -3-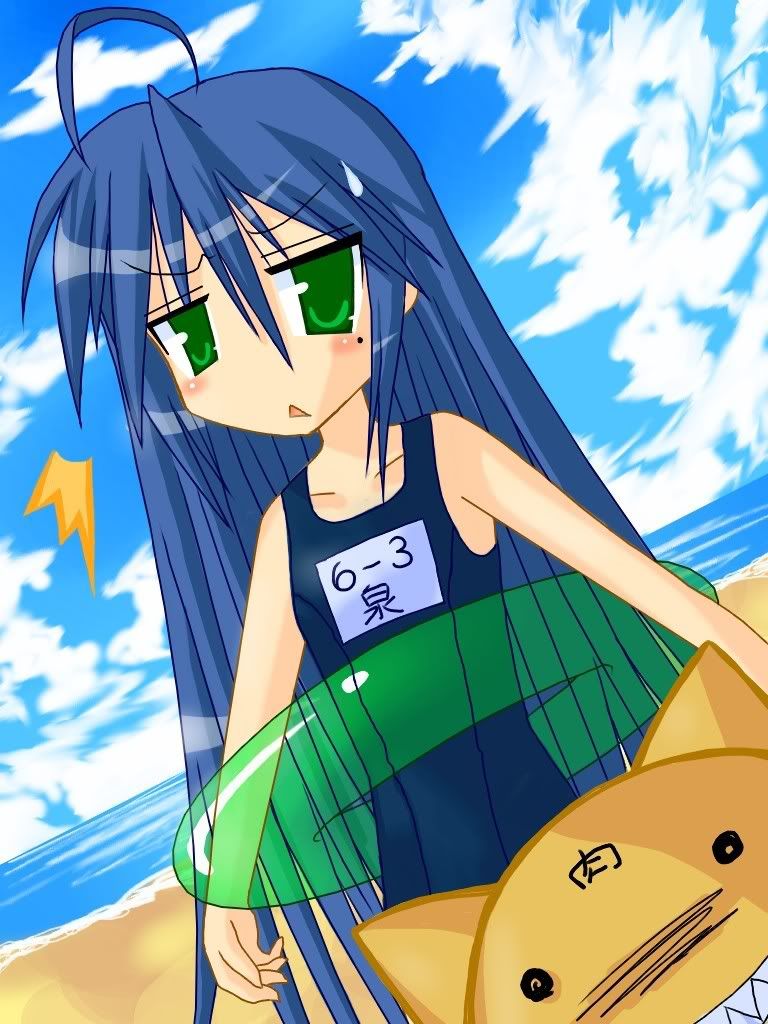 Bon Bon on en don! Let's get cherry pie!
Yays! Chocolate cornets rule!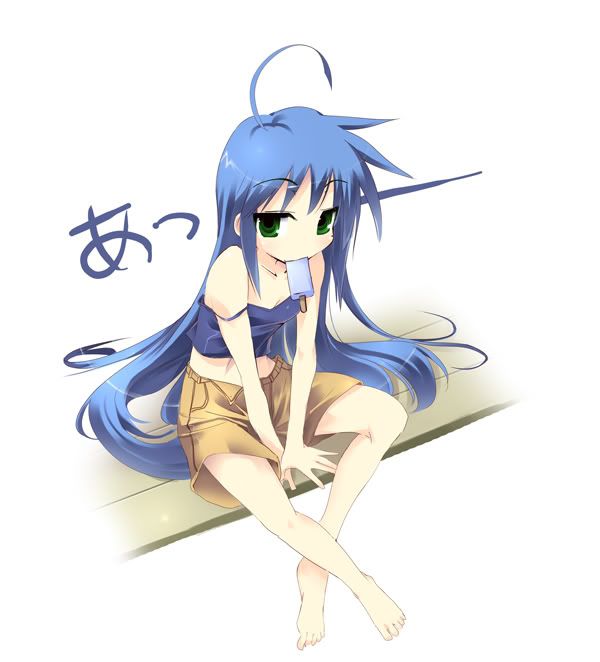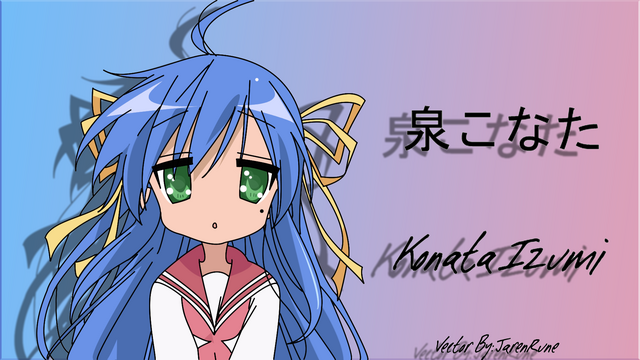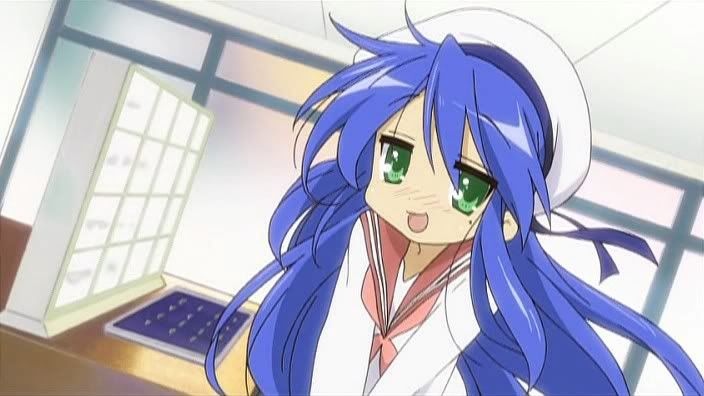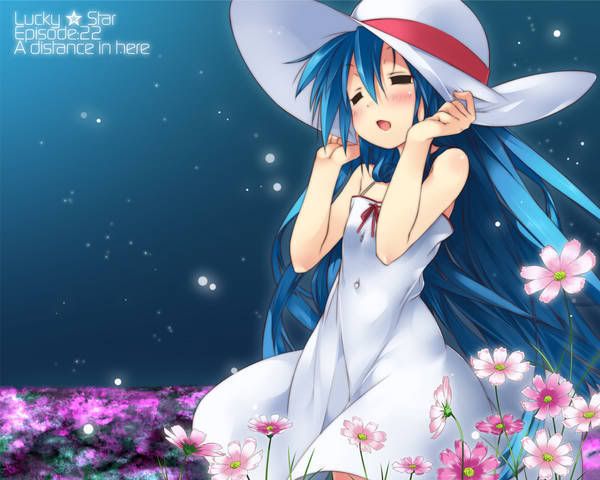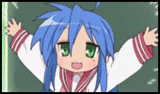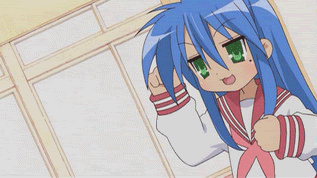 A photo of me, my dad, and my mom before she died: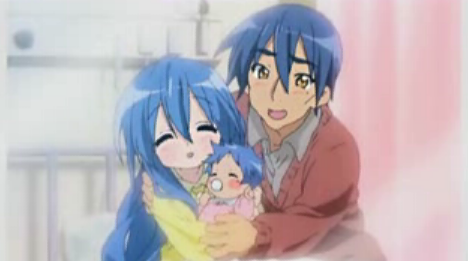 Me and Miyuki: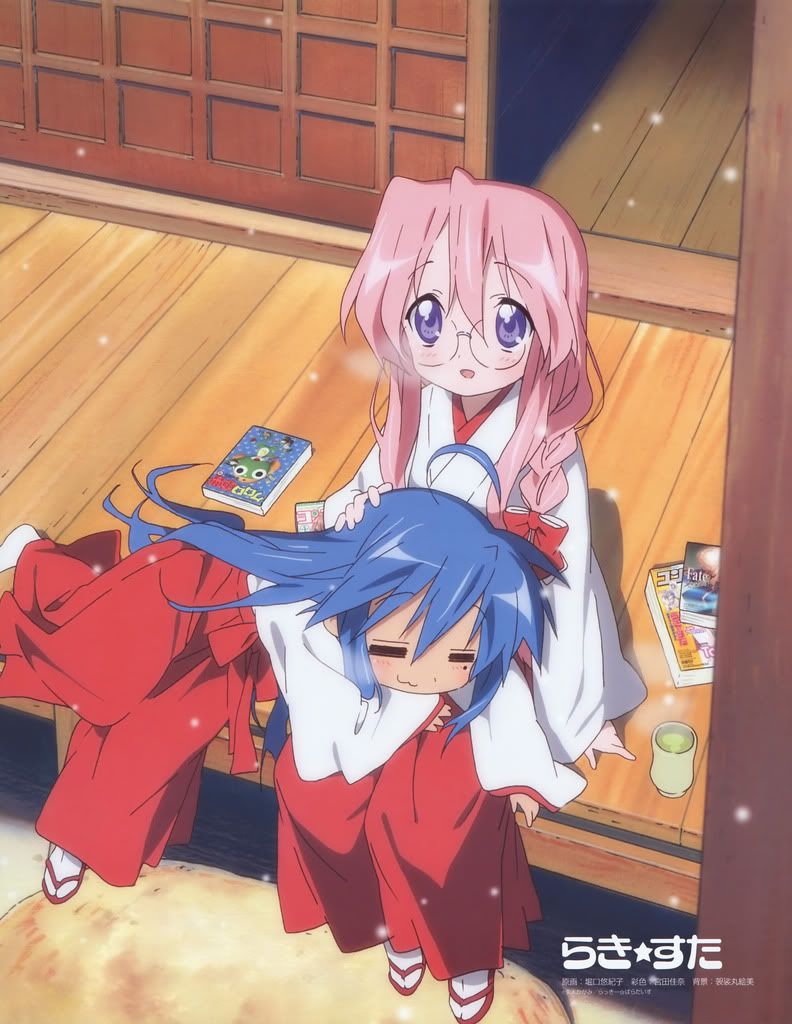 Me and Tsukasa: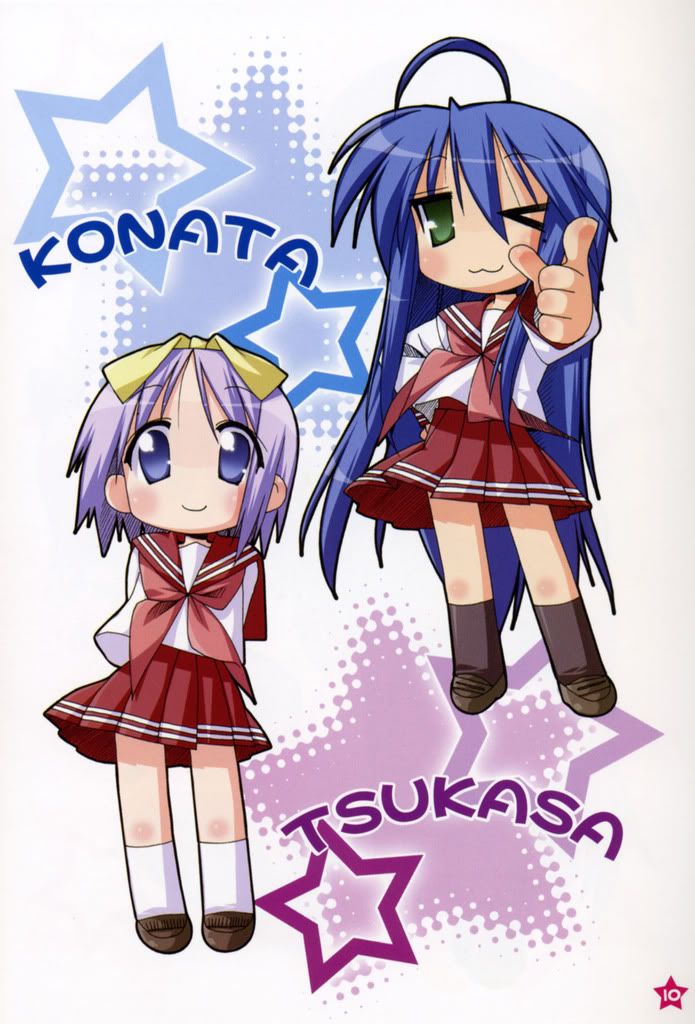 Me and, Kagami: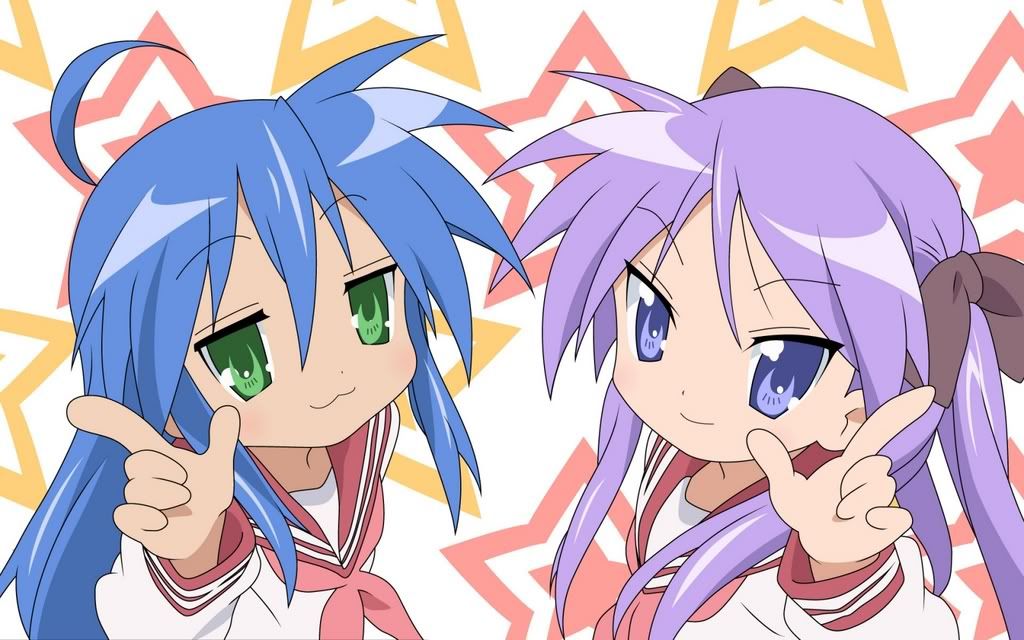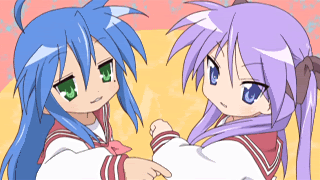 All my friends! -w- :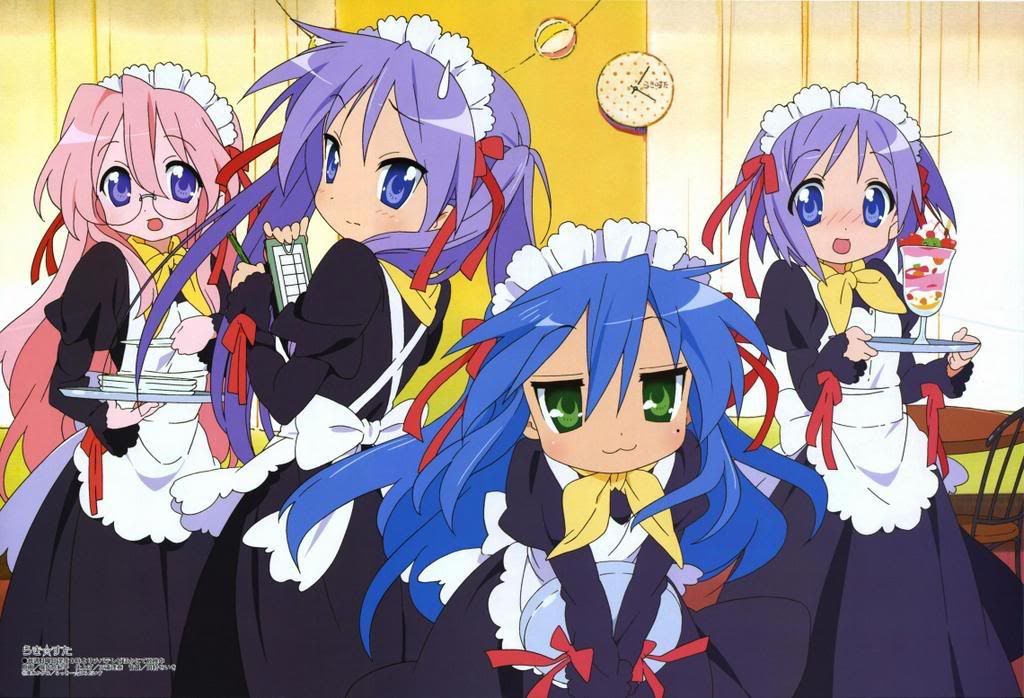 another anime that has been chibified by lucky star, Naruto! >w<: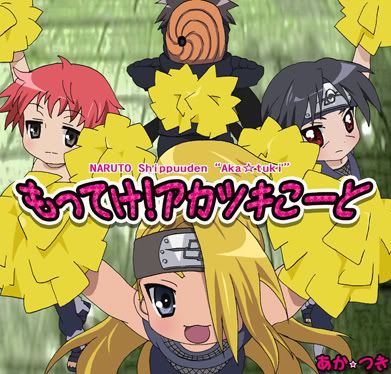 Friends
Viewing 12 of 13 friends
Multimedia