About Me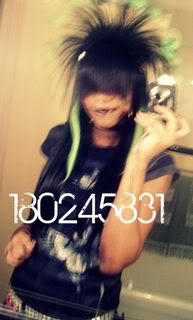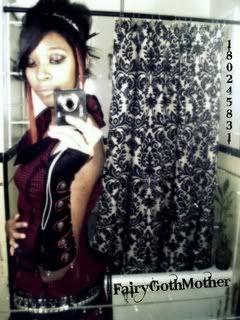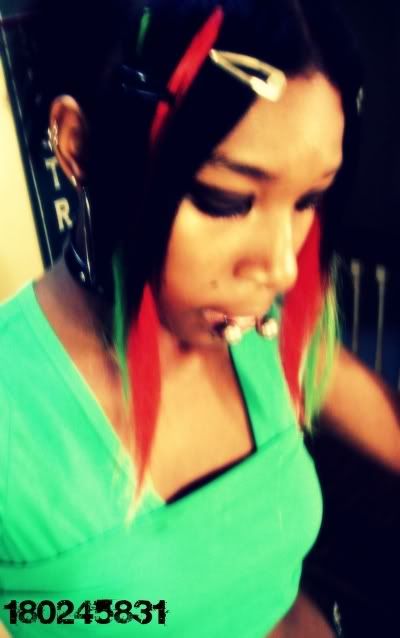 !Read This Before You Talk To Me! - If I tell you that you cant send me a message, dont ask why. Absolutly dont send me a message and expect me to answer it if i tell you no. You'll end up hurt, deleted, and blocked. - If you know that you can be extremly annoying at times, dont talk to me. I wont be interested, and after a while, you'll notice. - Advice: I am always happy to help the best way i can when it comes to giving advice, this does not mean come to me complaining everytime someone breaks up with you. Im here to be of support, not your theropist.
Im Jazmen, i'm taken and we're in the process of making this a great relationship :] Dont get offended if i say something that you dont like. Im asexual, so stop flirting with me. Mainly everything i know as of today and so forth is because of books, tv, or experience, school has taught me absolutly nothing except how evil, spiteful, deceiving, and childish peers can be. I love my friends with a passion and i dont know what i'd do without them! I hate talking to people who dont tell u when they're through. Honestly, DO NOT start a conversation with me and stop, only to come back later wondering where did i go. I refuse to wait on anyone and i think its rude. I have insomnia, it'll probably be the cause of my death, so 6 out of 10 time's you'll see me online becaus i have nothing else to do at the moment but I will assure you that I am not on here a much as much as the people who are usually on here.
Im the type of person who wouldnt care if you dont talk to me. I have a life unlike some of you. I dont spend every friday night on here sending people friend request just so i can get a 2 out of 10 chance at becoming "iternet famous" its just a waist of time and quite fancly i dont want to be out there anyway. Like whats the point? Im also the type of person who laughs inthe dead of silence at something that happened yesterday. Im sarcastic, i dont care, get used to it or shut the ******** up. I actually use internet slang alot so its really quite rare that you see me typing exactly as i am doing right now" lol. but ya, whatever i dont care. i currently have almost to many sites to name open today, so add me at either vampirefreaks, netlog, vampireflirt, xanga, myyearbook, yuwie, or ososcene. those are the sites im usually on. I hate facebook so dont ask me they suck, they didnt even have my school in the arcide thing. I dont have aim either, so stop aking.
Im a nice person when you get to know me, its your choice if you choose to or not. Some people think im deep, i dont know how. I posted some of my poem on here before, most likely their still in my journal. I have ten siblings, but only two are actually related to me. Both get the ******** on my nerves, which is why i've been wishing to be a only child since i was 7. I get this question alot, "What are you mixed with?" personally, i dont think its anyones business what nationalities im mixed with, just so you dont ask me, im black, spanish, french/creol, greek, korean, and hatian. Im also tired of getting asked what am i? Goth, Emo, Mosher, Witch? I sware the next person who ask's me that, i'll track you down and BLOW YOUR ******** BRAINS OUT! I dont follow trends, and I dont do things to fit in or fit a image. Im just me.
I AM COMPLETLY, 100% AGAINST ANIMAL CRULTY!
It's just ******** wrong and it pisses me the ******** off just even thinking about how carless and heartful some people could be! This is what the ******** you people are doing!
SKINNED ALIVE
When undercover investigators made their way onto Chinese fur farms recently, they found that many animals are still alive and struggling desperately when workers flip them onto their backs or hang them up by their legs or tails to skin them. When workers on these farms begin to cut the skin and fur from an animal's leg, the free limbs kick and writhe. Workers stomp on the necks and heads of animals who struggle too hard to allow a clean cut.
When the fur is finally peeled off over the animals' heads, their naked, bloody bodies are thrown onto a pile of those who have gone before them. Some are still alive, breathing in ragged gasps and blinking slowly. Some of the animals' hearts are still beating five to 10 minutes after they are skinned. One investigator recorded a skinned raccoon dog on the heap of carcasses who had enough strength to lift his bloodied head and stare into the camera.
Before they are skinned alive, animals are pulled from their cages and thrown to the ground; workers bludgeon them with metal rods or slam them on hard surfaces, causing broken bones and convulsions but not always immediate death. Animals watch helplessly as workers make their way down the row.
LIVING HELL
On these farms conducting such business shown, foxes, minks, rabbits, and other animals pace and shiver in outdoor wire cages, exposed to driving rain, freezing nights, and, at other times, scorching sun. Mother animals, who are driven crazy from rough handling and intense confinement and have nowhere to hide while giving birth, often kill their babies after delivering litters. Disease and injuries are widespread, and animals suffering from anxiety-induced psychosis chew on their own limbs and throw themselves repeatedly against the cage bars.
IS THERE A SKELETON IN YOUR CLOSET?
The boyfriend :] I LOVE YOU JOHN <33