KittieCupcakes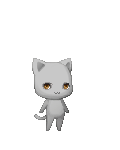 Details
Member Since

09/11/2004
Gender

Animal
---
Interests
About
If you need to talk to me, it might be easier to find me on my new site. Same username.
MY QUESTING THREAD
I COLLECT BAD JOKE VOCAROOS.
From flokkubra
From Capt Porn Flakes
From
boy butts
From Aluminom Soil
From HamSmasher
From Mark Lynch
From Princess Michyboo
From Whimsical Stranger
From Orthopedia Likes You
From MaryJane LSD
From Badonkees
EnergyFIST
sent me a song
when I was feeling down, and I love it. :3
Horripilate sent me these sweet little sketches when I was sad and stressed out,
and they hit me so hard in the feels that I cried.

Events are the best because someone is always nice enough to send me free avi art, WHICH I LOVE.
My first avi art was drawn by -Angel Buttons-
My next one was drawn by for the l0lz

Drawn by Aya Kiir.
This was drawn by ahomine
This was drawn by MiniBoBini

This one was drawn by Lonely Tumblr Girl

Drawn by a pizza
Drawn by Salaura
Drawn by Mr_Skippypie

Journal
This shall never be used for anything.
How do you like them apples.
Signature