About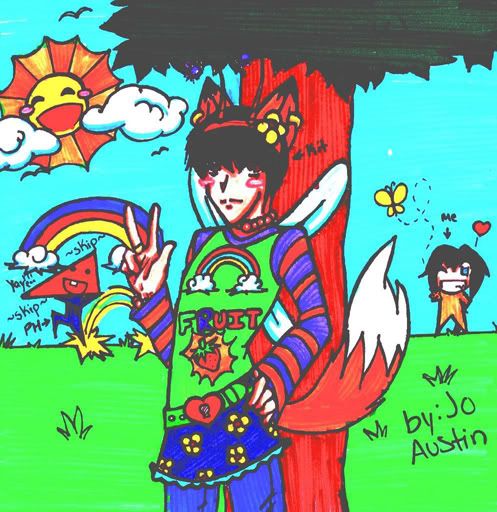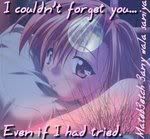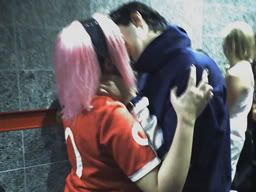 [About Me]
Name: Chris
Nickname(s): Kitsukie
Age: 21
Birthday: 3/16/1987
Birthplace: Baltimore, Maryland
Current Location: Glen Burnie, Maryland
Eye Color: Brown
Hair Color: Black
Height: 6'0"
Weight: 185ish
Lefty or Righty: Righty Tighty!
Zodiac Sign: Pisces
What Do You Drive: Nissan Xterra
Screenname: RazorGT188
[Things you like]
Color: Black, Blue
Number: 188
Band: Other?
Music Genre: Other?
TV Show: Cartoon Network
Movie: The Brave Little Toaster X3
Actor: idk...
Actress: that one guy... wait a minute...
Kind of Movie: Action or Comedy
Cartoon: Too many.
Sport: Hockey, Paintball.
Fast Food Restaurant: Chick-Fil-A
Food: Ramen
Ice Cream: Mint chocolate Chip or Strawberry
Cereal: Apple Jacks
Candy: Yorks
Drink: Mountain Dew
Alcoholic Beverage: Sake
Quote: "Well, you found me. Congratulations. Was it worth it? Because despite your violent behavior, all you have managed to break so far, is my heart. Why don't we just leave it at that and call it a day?" = GLaDOS (Portal)
[A little more detail about you and your life]
Have any siblings: 3 Older Stepsisters, 1 older stepbrother
Have any pets: 1 Dog
Have a job: Yes
Have any special talents or skills: Idk... Ask teh Jo she knows me.
Have any fears: I have a few... Spiders... Aliens... ect...
Have a bedtime: When Jo tells me to go to sleep is my bedtime.
Sing in the shower: Yes.....
Have any piercings: HAD left ear pierced
Have any tattoos: No
Swear: Yes... Alot...
Smoke: Negative
Drink: Once in awhile.
Do Drugs: Negatory
[Love Life]
Are you Gay or Straight: I'm Straight
Ever been in love: Yes, I have and still am.
Are you currently in love?: Yes, and very happy.
Have you lied to your boyfriend/girlfriend: Regretably yes...
Are you a Virgin?: Yes
Ever cheated on a boyfriend/girlfriend: Nope.
Are you currently cheating?:I wouldn't dare.
Ever been dumped: Yes
Ever dumped someone: Yes, but i don't count it cause they didn't care at all about me.
[Have you...]
Danced in a public place: Yes, and fell on my face.
Smiled for no reason: Yes, and then started cracking up laughing.
Laughed so hard you cried: Yes and fell on the floor
Talked to someone you didn't know: Yes, a bunch of times.
Drank alcohol: Yes...
Done drugs: Nooooooooooooo
Been arrested: No.
Been convicted of a crime: Hopefully not...
Been in a wreck: Yes T-T
Been out of the country: Yes, I've been to heaven.
Friends
Viewing 12 of 16 friends
Journal
Kitsu's Journal
Hn... Yeah..
My Journal.... yeah...
Multimedia
Signature
[img:9224bfd2e1]http://img.photobucket.com/albums/v435/RazorGT188/KitsukieSig3.jpg[/img:9224bfd2e1]
Distance means so little, When you love someone this much.